iFixit is now selling parts straight from Motorola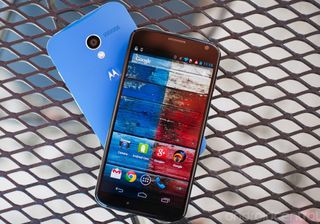 (Image credit: Android Central)
iFixit has long been known for selling toolkits and providing guides on how to open consumer hardware so you can try your hand at fixing your phone instead of spending a bunch of money at a repair shop. iFixit has also sold replacement parts for various pieces of hardware so users can get their tools and replacement parts all in one go.
What's been missing, until now, is support from a device manufacturer. But that's about to change: Motorola is partnering with iFixit to sell legitimate parts so that users can fix their phones with official, Motorola-approved items.
The only parts available are replacement batteries and screens, but to be fair those are usually the first things that need replacing. Each kit comes with everything you need to safely open your phone, so you don't have to go hunting for extra tools. Here are the first round of phones you can get parts for:
Moto X (2013)
Moto X Pure Edition (2015)
Droid Turbo 2
Moto G4
Moto G5
None of these are brand new phones, but that makes sense: you shouldn't need a new battery right after buying your phone.
Are you going to breathe new life into your old Moto phone with a new battery or screen? Let us know down below!
Get the Android Central Newsletter
Instant access to breaking news, the hottest reviews, great deals and helpful tips.
Definitely will do if I break my screen.

I would've tried this with my Moto x but I think I recently threw it out.

This is amazing! All my phones since 2013 (From OG Moto X) are Motorola. And all of the phones I got for my family and friends as well. Unfortunately, seems like they don't have the batteries for OG Moto X and after market ones are terrible.
The rest of the parts and prices seem reasonable.

Apparently Moto XPE is out of stock as well. So, not much use for me o that website. Oh well, seems like almost everything is out of stock. And some prices are not that reasonable neither.

More companies need to do this.

Why did they skip the Moto X 2014?