Huawei Mate 9: Next Huawei flagship coming Nov. 3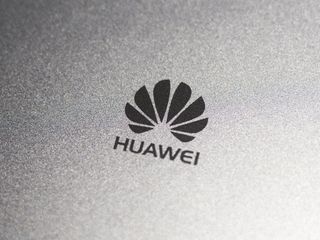 (Image credit: Android Central)
Huawei's holding a launch event in Munich, Germany on November 3 for a "new flagship device", and that almost certainly means the Mate 9 is on its way. The latest in Huawei's series of big-screened phones is likely to pack the very best of the company's high-end hardware, along with the anticipated EMUI 5 interface, based on Android 7.0 Nougat.
Recent leaks out of China have given us a sneak peek at the phone, which comes in three price tiers and six colors, with up to 6GB of RAM and 256GB of storage. It's also believed to the first phone to run Huawei's homegrown Kirin 960 chip, the first to utilize ARM's speedy new Cortex-A73 cores. In short: Expect a beast of a phone.
The software side of things is equally important. Huawei has drawn criticism over its EMUI interface for years. And based on a leaked version of EMUI 5 that appeared on the P9 over the summer, the new version promises to banish many of the bugbears of earlier versions, like lock screen weirdness, notification area glitches and overbearing visual customizations. The dream of a Huawei phone without weird software could finally be coming true.
A November launch event means the Mate 9 should be on sale in Europe in time for the holidays — an earlier launch window than last year. What's more, the ongoing difficulties faced by Samsung's Note 7 could present Huawei's new "phablet"-class device with a shot at mainstream success.
Get the Android Central Newsletter
Instant access to breaking news, the hottest reviews, great deals and helpful tips.
Alex was with Android Central for over a decade, producing written and video content for the site, and served as global Executive Editor from 2016 to 2022.
My Mate 8 is already one hell of a beast. Can't wait to see what the mate 9 holds.

How do you like the camera? Thinking about picking it up even though it's a year old. Some good deals out there. Between this and LG V10.

Definitely this. This phone speaks volumes. I personally love the camera. I used the v10 a while back, I loved it's audio capabilities. But that's where it ended for me.
The V8 has good audio too, and also has a solid lasting battery.

I had a Mate2 for over 2 years without ONE problem. I bought the Mate8 about 3 weeks ago, once the 9 was talked up, the price on the 8 started dropping. For my use the camera on the 8 is excellent. A LOT FASTER than the 2 obviously. From the 2 to the 8 just the speed alone was amazing. Just getting use to the fingerprint sensor. I didn't know you could double tap to wake it up. Already use Nova Prime to double tap to turn it off, now I have a double tap to wake it up.
I got mine from Amazon Prime for less than $430.

How did u see up the double tap to wake up? Thought that feature wasn't present on the Mate 8

I wanto know to. I just bought mine from a desperate fellow I grab it for only $300 usd

"...with up to 6GB of RAM and 32GB of storage."
You mean 256GB of storage ;-)

Came here to say the same thing. 256GB would be a feature that would make me seriously consider a phone.

Camera specs? Us availability, sprint?

Sprint support is unlikely since the phone will probably be GSM-only

I was real sketch about Huawei at first but I went ahead and bought the Honor 8. It's holding up great and now I would recommend Huawei to people.

This may be on my list. Depends on the camera performance.

In '14, I bought the Mate2, on a whim, while waiting for the "invite" for the OnePlus One. I got the mate2, which wasn't much bigger
than my galaxy note 1. Loved it from the start, the BATTERY was the big draw, but what really surprised me, after installing Nova Launcher
prime, was, it was one of the first phones I really didn't have to screw with. It stayed non rooted the entire 2 years I had it. Nothing but
stock. Always got 2 days battery out of it. I played with the OnePlus when I got it, but stuck it back in the box and sold it.
What started as a joke, turned me into a die hard fan. I bought the Mate8 about 3 weeks ago, and again, it's 100% stock, save for the launcher
Nova Prime. Smooth as silk and solid as a rock.

I wish this phone ran stock Android.

I think Huawei has a bootloader unlock program, so depending on what kind of dev support it gets (maybe not much) you could always root it and put a more stock-ish ROM on it. Otherwise, launcher's a halfway decent fix.

The Honor 8 is such a great phone. I had to get rid of it because 5.2" is just too damn small. Otherwise, it's so nice, and the software is not bad at all. Their fingerprint reader is basically instant. When you get an e-mail/txt you really just touch your finger, it's instantly unlocked, then you move your finger down to pull down the notifications and use your right finger to tap the email/txt...all in like a half second. It's the thing I miss most, that and just the overall speed of the device. 2-3x snappier than the Note 7. I'm really curious about this....my 14 day return is coming up on the Note 7...If this thing has a 5.5"+ screen and even faster cpu, it's a winner.

it'll definitely be bigger than 5.5" and Kirin 960 would be a capable SOC.

Will it available unlocked from Huawei in the US?

lockscreen weirdness, I get that, but some of these points are not that bad. I have a 5X , and no notification problems. Visual customization's overbearing? Where can I get visual customizations? It's better than a lot, I put nova launcher on it, and am quite satisfied.

So no word on screen size?