HTC is teasing a March 20 announcement, but don't get your hopes up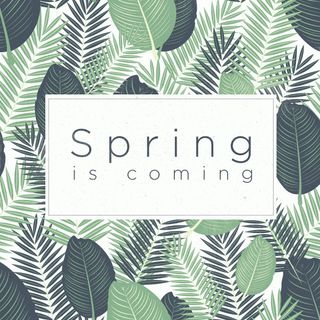 HTC is teasing an announcement on its Taiwanese Facebook page for a March 20 announcement, coinciding with the spring equinox.
While it's possible that the announcement will be a phone, there's almost no chance that it will be a worldwide release, and it's definitely not the rumored HTC 10 successor that is expected to be announced and released sometime in the second quarter.
What's more likely is that it is the successor to the HTC One X9, rumored to be called the One X10. We've already seen leaked photos of the Europe and Asia-only device, and its announcement is already overdue: it was expected in January or February.
The phone will sport a modest spec sheet, including a 5.5-inch 1080p display, 3GB of RAM, 32GB of internal storage and a MediaTek P10 processor.
In the meantime, HTC's follow-up to the HTC 10 is expected to rock this year's latest spec sheet, including a Snapdragon 835, which may end up delaying its announcement and release until sometime in May or June.
Daniel Bader was a former Android Central Editor-in-Chief and Executive Editor for iMore and Windows Central.
I think it's a SmartWatch, seeing that Daylight Savings past, and we were told to "SPRING" our clocks forward, maybe I'm reading too much into the message the Teaser is showing, but it screams SmartWatch to me. I know not long ago HTC said they wasn't making a SmartWatch. https://www.wareable.com/htc/htc-halfbeak-android-wear-under-armour-smar... One can still hope though right? :)

My Lilly Esin once in a blue moon got a new choice of the crop Chevrolet Corvette Stingray Coupe by unavailable off of a laptop... flash it out ,,,,,,,,,,,,,,,,,,,,,,,,,,,,,,,,,,,, , http://www.moneytime10.com

I peaced out at MediaTek.

Just stop HTC.. Put some money into market research. Nobody wants what you're selling.

I do.. Been a loyal customer ever since..

Me too. My favorite brand in terms of looks, build quality, software, etc. I love the stock android smoothness but the 128GB Pixel costs 1100 euros here in Portugal, which is outrageous. And is made of glass and does not have dedicated DAP and front stereo speakers.

I thought so and got suckered to buy the HTC U Ultra. Probably one of the handful few who have it 😂😂 Im liking it but I also jump every flagship so not a measure of what people want.

M10 anyone​ that be my guess . Still have a m8 but hardly use it anymore . That smaller screen and 1080p just doesn't cut it anymore for me

HTC really needs to build themselves a flagship phablet in the 5.7 - 6.2 in range with the same sort of mind blowing design and build quality as the iconic One M8. They already missed the boat on this but can still make a splash if they really throw their weight on it. It might change their fortunes too.

Nothing they make can ever sell well. Not an insult towards HTC, but that's just the reality. Spec it out, have non-existent bezels, price it at $200, and even throw in a free HTC Vive. The majority will still stroll right to the Apple and Samsung section of the stores.

...or be *led* to those sections by sales people because that's the way the U.S. rolls.

Phelme - Yes, unfortunately. Back when the M9 was released, the store had one phone, intentionally hidden behind a five foot Samsung sign. They had to move the sign to show me the M9.

HTC needs to work on updating phones in a more timely manner,my sprint HTC One M9 is on Marshmallow with the November 2016 security patch

You need to talk to Sprint about that

hey i created this profile like a year or two ago....I cannot change my username. sorry for posting nonsense, but could anyone help?? i'll delete the comment ASAP

Lol you should see the Verge headline "HTC may be announcing HTC 11 on March 20th" Either they are clueless or very clever click bait. Even though every one does lots of click bait I'll go they are clueless as usual on this one.

I want a HTC 11 with: - 5.2 inch high quality Amoled screen
- Snapdragon 835 SOC
- 4GB of RAM
- 64GB of UFS 2.1 storage
- Stereo Front Speakers
- Micro SD card support
- Dedicated DAP
- 3.600mAh battery Is this too much to ask?!

Other than AMOLED and 3600 mAh battery, others are possible. Their HTC U Ultra with 5.7 screen has 30౦0 mAh battery so won't get hopes up on larger battery size. In fact many OEMs will take the safer route in terms of battery size this year.

I truly don't understand why is that.

The problem wasn't a big battery, there's lots of smartphones with big batteries that don't blow up

Add waterproofing, Gorilla Glass 5, USB-C, with a fingerprint sensor under the screen and not on the back, and camera specs to match what's hoped to be on the Surface phone...21 MP, f/1.8, 26mm, Carl Zeiss Optics, OIS, AutoFocus, Quad-LED RGB

I will have what you are smoking

I think the something on my Mr Gyros sandwich is causing hallucinations...

I don't want any of that. Those are secondary features to me.

There are a lot of good mid-range phones that will work for you then.

Mid range? Did you see the specs I asked for? Tell me a mid range phone with those specs.
I was just saying that, to me, the camera is not the most important thing. I actually like my HTC One m8 camera.

......and HTC will probably price it at $500 rendering it DOA.

Not hardly that sucker will be at least 800 just like the m10

Are you being sarcastic? The 10 *never* cost $800.

On HTC webb it was 700 and change unlocked new when first released . Should have been 500 and it still wouldn't​have sold. There new right now on eBay for 450
Android Central Newsletter
Get the best of Android Central in in your inbox, every day!
Thank you for signing up to Android Central. You will receive a verification email shortly.
There was a problem. Please refresh the page and try again.