HTC 10 teaser promises the 'best BoomSound yet'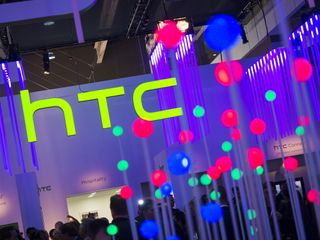 HTC hasn't been shy about teasing what's in store for the upcoming HTC 10, and the company's latest teaser continues that tradition by hinting at the phone's booming audio chops. In a quick, flashy video posted to Twitter, HTC says its obsession with high-quality sound means that the HTC 10 will pack "the best BoomSound yet."
HTC has already teased the camera, capacitive buttons and more that will appear on the HTC 10, and it won't be long before we get to see the much-anticipated handset unveiled in the flesh at HTC's April 12 launch.
Are you excited to get your hands on the HTC 10? Let us know what you're looking forward to most in the comments!
I believe them. If this device is sense slimmed down and therefore can receive more frequent updates like the A9 then it definitely will have my interest. Posted via a still buttery smooth nexus 7 2013 .

I don't know how much more Sense can be slimmed down. And HTC promises updates within 60 days.

Slimmed down to zero Posted via Techmology

No thanks. I'll buy the nexus if I want the full stock experience. The balance they had with the A9 seemed to work well, to keep sense and have quick updates Posted via the Android Central App

Hope someone else is making the next Nexus phone, not HTC. Love my M8 (running cyanogen) as my first Android phone, but the fact that this is my second one and still has quality control issues and dead pixels is something I won't forget. Nervous Posted via the Android Central App

Hopefully Huawei will be making one version again. The 6p might be lacking some features that people wanted (OIS, wireless charge) but they really made a beautiful phone, with very little time to work on it. If they decide to launch 2 sizes again, I wouldn't mind seeing HTC get another crack at it. I'm tired of LG, but I'm definitely hoping Huawei gets the nod at least for one of em.

Yeah I really want the 6P, with wireless charging, OIS, and real USB C 3.1. One of the most beautiful phones I've seen in a while.
And maybe a bit less easy to bend XD. Posted via the Android Central App

You are a liar. Posted from the Millennium Falcon

What the hell does that mean Posted via the Android Central App

That's just bad luck. My m7 still running fine as is my m9. Not a single issue with both

I think you have good luck. You should check the M8 forums. Lots of camera issues. Still the best phone they've made though.
My friend had the m7. It did not last, and the camera went purple. He's much happier with the 6P Posted via the Android Central App

Nope. Your speakers are now pointing at my feet instead of my ears. So who cares how good the software is? HTC is regressing on buttons and speakers all in the same phone. Cool. Posted via the Android Central App on Nexus 6 Assassin Edition. Android Central Moderator, Gonfaloniere.

and I think Apple will do the same thing with the iPhone 7's stereo speakers. It has the advantage of being used for vertical apps. For the M10 either it's only one speaker OR one faces forward the other faces towards the side. It allows for a wider stereo image but is more likely to be imbalanced.

Wrong again. The Ten has one front facing and one bottom firing. Do some research. Posted from the Millennium Falcon

And still at this point it's still rumor not fact. Try again.

OK Assassin you're better than this. Since the demand was there they had to add the finger print scanner (which is not a button, it's capacitive). With the fps added the most logical place was the front. With it on the front they had to redesign the speaker layout. New speaker layout, 1 front facing speaker on top and 1 speaker mounted on the bottom. What we don't know is if the speakers and the chambers have been redesigned to produce the affect of 2 front facing speakers (who knows it my be pretty good). Anyway since they put the fps on the front why not have capacitive buttons on each side and since some people prefer on screen buttons why not give them the choice to use one or the other ( that is the rumor). Sometimes you're just a little nitpicky. Posted via the Android Central App

I disagree pretty strongly that the front was the most logical place for the FPS, or that capacitive buttons of any kind made sense. I've got 2 phones that have a FPS, front facing speakers and no hardware keys on the front. HTC had already moved past wrong facing speakers and hardware navigation keys and reverted on both items. That's disappointing. And I realize that boom sound is more about the software, etc. And that many people will enjoy it with headphones and/or streaming to external speakers. But that doesn't make the physical design of the phone better on these two aspects, because this particular line was already better on both fronts. Posted via the Android Central App on Nexus 6 Assassin Edition. Android Central Moderator, Gonfaloniere.

They're focusing on the wrong things. Maybe it's just me but I don't know anybody that bases the phone they buy on the quality of the speakers. Make a world class camera and have some useful features would pull them from the bottom, not saying the speakers are irrelevant. Just not the most important thing. Posted via the Android Central App

Didn't they already tease the camera as well? Why can't they focus on all things instead of just one? I don't care for the camera much, but i do use the speakers surprisingly often.

Boomsound refers to a system, which may or may not include enhanced speakers. The tweet refers to high res audio processing which has to do with the audio DAC in the phone. This will determine the quality of the audio output, but my guess in the case of the HTC 10 is that that quality will be most appreciated through the headphone jack. The leaks so far do not show any stereo speakers.

This. The A9 has boomsound that only works with headphones. Everyone seems to have forgotten that. Posted via the Android Central App

agreed ... personally I'm much more concerned with audio quality while using my earbuds ... I very rarely use my external speakers when seeking quality audio. I do like front speakers (on my 6p) for speaker phone, but I use my Bluetooth speaker(s) when I'm looking for decent sound.

Yep. Boomsound doesn't necessarily mean external speakers. I hope it does but I'm not sold based on the leaks.

I agree, but just cause they're focusing on audio, doesn't mean the more important features will be neglected.

HTC problem is the software. Drop Sense and stay in business Posted via Techmology

Then you want a Nexus. Go over there and get one. Posted via the Android Central App

I disagree with that. I actually think their software is one of their better attributes. there's a long list of what's wrong with HTC, but IMO marketing is key for them. Most consumers don't know the difference BT stock, Sense, TW, etc ... And if stock was so beloved my the masses, Google would've sold a ton of phones, and their Google Play Edition lines would've still been around.

Not all that true. I believe the only Stock phones that google has ever sold in American retail stores are the Galaxy Nexus and Nexus 6, and the former was neutered by Verizon and sold during a time Android was still fairly unimpressive stock, and the latter was a Huge phone that only a specific niche phablet market would be interested in. They did a lot better with advertising the 5x and 6p this year, better than HTC has ever done at least, but their phones still arent available in carrier stores and thus do not get the 'monthly payment' treatment or hands on treatment that other phones get, and both of those things make a pretty significant difference. Oh, the eyeballs that grow when I tell people i paid 600 bucks for my 6p because i bought it off contract. People (at least Americans) cant comprehend spending that type of money outright for a phone when they can get one so much 'cheaper' by doing monthly payments through a carrier.

Yeah I'm American and it's true, people here just don't comprehend how wireless companies operate. Same deal with me, I tell people holding their iPhone 6s that my 6p cost $499 and they're amazed. Totally oblivious to the system. Verizon, AT&T, etc do their best to ensure US consumers are kept in the dark. Fortunately for me, I've educated my family and friends so my circle at least comprehends how things operate.

If I wanted a Nexus, I would buy a Nexus. In fact I own a few. But as far as skinned phones go HTC makes the best skin there is. Sense is not HTC's problem. Posted via the Android Central App

You obviously have not used Sense in recent years.

Or ever! Posted via the Android Central App

Sense remains as one of the best, if not, THE best third-party OEM skin out there. It looks good, performs really well, doesn't stray too far from stock Android while adding meaningful features that enhances the Android experience instead of detracting from it. Whatever missteps HTC made along the way, Sense remains as one of their strongest points. Posted via the Android Central App

Agree 100% Posted via the Android Central App

I like sense better than stock. Stock is around my 3rd favorite. Sense 1st, Sony's second and vanilla 3rd. I loved sense since it was touch flo 3d. Posted via the Android Central App

I know somebody who does -- me For me it's the determining factor. I really don't take photographs with my phone. I've got all my music on it. I sit on the back deck or front porch, smoke a cigar and listen to my M8. It provides a pleasurable listening experience.

I care about the speakers.
Its definitely not as important as the camera, but it's a thing I add as a positive when buying a phone. But who said they weren't gonna focus on the camera? Posted via the Android Central App

Me. Speakers and sound quality and volume are hugely important to me because I use the phone mostly as...a phone. I almost never take photos with a phone, there is no phone made that comes anywhere close to taking the photo quality I need. I use a DSLR for work and have it with me all the time, so why bother with a cheesy phone cam? But sound? That's what I use the phone for. BTW, nothing beats my old M7, I can't believe here it is -- what -- 3 or 4 years later and nobody has matched it, much less surpassed it? Speakers and sound quality are "the next big thing" in phones -- the next improvement that needs to be made.

It is just you. I appreciate that's your opinion but for me the speakers nor the camera are important.
I, personally, focus on battery, OS, looks and price.
That's just my views.

Switch the words camera and sound/speaker in your post and that's how I feel about phones. I almost never take pictures, but I listen to music for hours a day. That's what is nice about android, the manufacturers excel in different areas. Posted via the Android Central App

Put a best camera in it instead. Worries me they might make the Nexus Posted via Nexus 6 running on any data plan I want

Only idiots care about the camera in a smartphone. Posted from the Millennium Falcon

Only idiots call other people idiots for having preferences. Posted via the Android Central App

When your competitors are putting cameras that shoot great looking photos without much effort while packing in lots of features, you can't skimp on the camera of a flagship this time.

No smartphone has great single. Every single smartphone camera is medicore at best. Posted from the Millennium Falcon

Compare them to other phones. If you compare them to a DSLR or mirrorless, they will falter. Also, Nokia Lumia 1020

My S6 says hi Posted via the Android Central App

They have already said there is a better camera

So because they say it has good speakers, it means they don't care about the camera? Posted via the Android Central App

I disagree. I use my phone for music way more than I do for taking pictures. There is little room to compete when it comes to cameras. What they should do is make an advancement in another field. Making the battery last longer, or something that no one else does. Posted via the Android Central App

I love it Posted via my HTC One M9

Yeah I tend to agree. I'll reserve judgement til I have one in my hands, but so far I'm really liking what I see. decent camera, solid battery, quality audio when using headphones, along with no front branding and USB-C, so far so good. and I'm loving the front home button/FPS since it's different from my 6p ... not looking for 2 of the same things but BT the supposed features and Sense, it'll make a great work phone.

Now if only it would be 5.5" or bigger and my ears would perk a little more. Posted via what ever tickles me at the time.

On top of another terrible camera. The boom sound wasn't the problem, why try to fix it. Id rather have a great camera and a decent speaker. If I want to listen to anything for an extended period of time with great quality I'll connect a nice pair of headphones that will destroy the boom sound anyway.

And you know this how? All indications from leaked info is that the camera on front and back should be very good. Some who have seen sample pictures taken with the 10 say the low light pictures are the best they have ever seen on a smartphone. Posted via the Android Central App

I just guessing based on the promise the last 2 years of a better camera that failed to live up to the expectations. That's all. If they prove me wrong great. If not goodbye HTC in the mobile space. Posted via the Android Central App

Fair enough. This is the rumored specs on the camera. Back is 12 MP camera with PDAF and laser assisted auto-focus (Sony IMX377 sensor with a 1.55 um pixel size)Optical Image Stabilization. Front camera is 5 MP not sure on the exact sensor but it's going to have OIS also which is a first. Also the camera interface is supposed to be redesigned somewhat. Posted via the Android Central App

Basically the camera of the Nexus 6P but with OIS. We know the 6P is capable of some pretty good shots. Let's hope HTC improves their processing and software to take full advantage of that sensor. Posted via the Android Central App

According to a few I trust on XDA that have seen samples the camera is pretty good in normal shots but excels in low light shots. Posted via the Android Central App

Sounds good, but we'll know for sure on the 12th Posted via the Android Central App

I'm looking forward to seeing just what htc has to offer next week. It's a simple ad discussing one aspect of the phone. They want to have a good audio experience. What's wrong with that. And until it's released and demonstrated, no one knows that it won't have a front facing boom sound set up. Maybe not big grills and big bezels, but maybe great audio coming from the bottom and top (ear speaker). Either way, if they are going to highlight it having great audio I have ever little doubt it won't be fairly impressive. If they have a solid camera (not impossible at all) and solid build quality (been a plus for a long time) then I see no reason they can't be proud of this device and hopefully sell a few.
I left after the htc evo 4g lte but have always hoped they would do something that would get me back.
We'll see soon enough.
I've put my lg g3 to hell and back.. Lol Posted via the Android Central App

Even single report and HTC Source confirmed that the Ten has a front firing speaker in the piece and a bottom firing speaker on the bottom of the phone. Posted from the Millennium Falcon

All phones with bottom firing speakers also have the earpeice. There is no Rick solid proof it is going to be used though. I would bet that it is based on one of their ad where you could see what looked to be an earpeice speaker grille and a bottom speaker grille together in a photo.

The 10 is in the hands of testers right now. It's been reported by some of them that it has dual speakers and sound pretty good. Posted via the Android Central App

Besides the design guys NONE of the specs matter. Specs are utterly irrelevant, marketing will be the success or failure of this phone. Posted from my Nexus 6/Nexus 7 2013/Surface Pro 3

Due to their diversity, millions paid in marketing has definitely put Samsung as a sales leader. Free advertising, positive industry buzz and accolades, will certainly be to HTC's benefit. There is every reason to believe the HTC 10 will be a refinement of HTC's innovations making it the very best flagship HTC has offered.

It might be the best HTC has offered but still find it hard to believe it will be better than what others are offering as an all around package. Yes it will probably have the best sound but other things I'm not so sure about. Of they prove me wrong great. The more competition the better. Posted via the Android Central App

I hope their advertising isn't garbage this time... Posted via the Android Central App

@thatguy97, For once you are probably correct :-) Posted via the Android Central App

Don't HTC... Just don't. You make these huge claims about the best [insert feature here] ever, and then never deliver. Maybe cool it on the bold statements. Posted via the Android Central App

under promise, over deliver ... I learned that in marketing 101 freshman year. too bad HTC never took that course! I'm still really looking forward to seeing the unveil. hopefully they won't disappoint.

No. They always deliver. Posted from the Millennium Falcon

Best comment EVER!!!! I about p@@ped my pants!

You'll be surprised. I'll check back to see later... Posted via the Android Central App

I want to be. I really do. Posted via the Android Central App

I believe there will be surprises. For those who live to pick nits there will probably be a nit, maybe two, just so everyone's needs are met. For example, not big or small enough, should be amoled, prefer FP reader on back, and so on.

Just curious, have you ever owned an HTC phone? Posted via the Android Central App

Owned? No. Used, a few. I've owned Samsung, Sony, Motorola, Nexus, even a Dell, but never an HTC, because there always seems to be better options available to me. Almost every year I consider an HTC phone, and every year they come up short for me. I WANT to want an HTC phone. I can recognise the contribution they've made to Android and the mobile industry as a whole. Their phones just haven't done it for me. [Edit] Actually, I'm mistaken. I've never owned an HTC Android phone, but I have owned an SPV branded HTC phone running windows mobile... I didn't really know what I was buying at the time though to be honest.

Please tell me a different smartphone with better audio chops. Oh wait, this is the best. Everyone was on them with the ultrapixel thing.. Now apple, samsung, huawei, and others have copied. What you may not realize, is HTC leads the pack on innovation.

I left HTC behind 4 yrs ago for various reasons. I'm now ready to give HTC another look since I'm so sick of Samsung that I could puke.

......waits patiently for 4/12 so the money can be spent The ego did not post this

And still, not one word about this phone's battery capacity. Big shock... NOT. HTC batteries and battery life is horrendous. That's reason enough for me not to "upgrade" from my 6P, should HTC be making this year's Nexus. That, along with the possibility of no BoomSound front-facing speakers, and a phone that's smaller than 5.7"? No thanks. Posted via the Android Central App

I'm glad the 6P meets your needs. Definitely the best Nexus for those who prefer large phones.

Good news about the Nexus is that Google will be there to at least try to make sure HTC doesn't screw up.

A Nexus might never meet my needs. No SD slot, no decent DAC. Posted via the Android Central App

Nonsense. The m9's battery life was sorted within a month and it got better with every new release.

My m8 lasts all day long. Everyone complains about HTC battery life. My girlfriend's galaxy s5 dies like 3 times a day. And by the end of the day my phone is still above 50% Posted via the Android Central App

If your girlfriends s5 dies three times a day she's cheating dude sorry to be the bearer of bad news. Posted from my Nexus 6/Nexus 7 2013/Surface Pro 3

Can I plus 1000 to that!!! Great laugh!!!

lol ... that's pretty hysterical

Yeah, I have exactly 0.01% Verizon signal at my work for 10 hours a day, not including the hour and a half or so of lunch and break time where I have about 2 bars of signal. I generally end up with ~50% battery on my S5 when I get to the car. If she has that much of an issue with the battery, then she should probably buy a new battery and do a reset. I am actually looking forward to seeing what HTC has to offer with the M10 though. A nice, non glass build, amoled screen, competitive battery, and a camera that gives Samsung and iPhone 6s+ cameras a run for their money will go a long way to taking my money. Posted via the Android Central App

ROFLMAO!! funny right there!

My s5 had pretty good battery life. S6 was a totally different story but the s7 edge knocks it out of the park. Easily go all day. Posted via the Android Central App

Yeah, the battery lasts a day in my S5. But i don't think my brand new S6 edge is gonna last a day so far so good. What a shame. Posted with ❤LOVE❤

HTC or nothing Posted via the Android Central App

excited? I know I am. shaping up to be a solid phone, I'm just concerned with battery at this point.

Not me. I think this is a "all boxes checked" scenario for me Posted via the Android Central App

The reason I bought the M7 when it first came out was BECAUSE OF THE FRONT FACING SPEAKERS! It's been a major peeve of mine since the very first speaker appeared on the very first cell phone that it faces the wrong freakin' direction. So, when HTC finally came out with one that faces toward your ears instead of away, I scooped it up. And I've been absolutely thrilled with it ever since. As far as I'm concerned, it was the best thing to happen to phones since they first went cordless. Now that HTC has abandoned the concept, I'm going to have to abandon HTC. It pains me to say that, since I've been so happy with their products, up until now. When my current phone dies, whoever's got front-facing speakers at that time will get my business.

They haven't abandoned the front facing speakers. Do you pay attention. At least 1 front speaker and one bottom mounted speaker. I'm glad I don't make decisions like you. I will wait and see what HTC has to offer. Yes I will say I'm a little of a fanboy when it come to HTC. Posted via the Android Central App

Agree with you completely, James. Let's wait for the reviews at least before pretending we know how this phone is going to perform.

And again, it's still a rumor. Not fact. Although, you're probably right.

This one's not rumor. Posted via the Android Central App

Whatever it is...please please make it <$500.

Nope Posted via the Android Central App

$650 is my guess Posted via the Android Central App

Given the recent teasers, HTC has some really big shoes to fill. Anyhow, I'm predicting an improved DAC, headphone amp and maybe even a redesigned speaker cluster. One can hope.

they will surprise us ... #hope

Hmmm, best boomsound yet....a Very tall order indeed.
And no, they know what we, the consumer refer to as boomsound, so don't try and sell me this crap about headphone sound quality! Almost all headphone sound, sounds clear etc..... I am an htc fan, so I can only hope that they did something creative with the speakers, cause that was a huge feature, and if you didn't have them, you can't know what we're talking about.... I'm keeping my fingers crossed for this phone phone! Posted via HTC One M7

I was really impressed with the M9 speakers until I got the moto X pure, the M9 speakers sound like crap comparatively. I'm really hoping the HTC 10 speakers can pull ahead though. Posted via the Android Central App

The moto is louder.. but it does not sound "better"

You know nothing about headphone audio quality on cellphones if you think they all sound good. Posted via the Android Central App

Make a phone with
- the best radios. That works in places others d

They can do that if you want to go back to the bag phone. Posted via the Android Central App

So it will be released the 14th for purchase, or it will be revealed ? Posted via the Android Central App

Revealed on 4/12 and released in Taiwan on 4/15 I believe.

Thank you Posted via the Android Central App

Well HTC has a phone to beat because the G5 is one fast Snappy awesome device hands-down the coolest phone I've ever owned so I hope HTC can outperform Posted via the Android Central App

Can you guys stop insulting each other? Boom sound would be great.

There will be 10 major reveals by HTC before 4/12. The power of 10. So far we have seen reveals about the design, the camera, the performance and boom sound. 6 more to go. I am sure they will be revealing about the battery, display, sense, fingerprint reader and ergonomic placement of the reader. That leaves just one more reveal from their power of ten that I'm wondering what it will be. I am looking forward to 4/12.

Damn. I never thought about that. Would be cool if that is indeed the case.

To feel that less is more with regards to marketing, even on Twitter, is not #thepowerof10 HTC should have in mind. The S7 had a plethora of leaks prior to it's showing at MWC, and as you can tell, sales are high. I've done enough complaining (follow @WritinRevRog77 and view my TL), so I just hope the camera is A1 and the battery life is far from finite.

I think HTC wrongly attributed to their bad sales to their design etc when it really just boiled down to the bad camera which Samsung nailed in the gs6. Now they have thrown away their best feature the front facing speakers, when the real perp was the camera. Posted via Android Central App

Who cares Posted via the Android Central App

You've got to love the banter that an HTC flagship phone always creates. Bring it on HTC. Show the world how to make a proper phone!

Anyone notice the "10+" that was written on the paper? 0:14 Posted via the Android Central App
Android Central Newsletter
Get the best of Android Central in in your inbox, every day!
Thank you for signing up to Android Central. You will receive a verification email shortly.
There was a problem. Please refresh the page and try again.