How to use Microsoft Office on a Chromebook
How-to
Contributions from
published
You don't need to rely on Google Drive with a Chromebook to get work done.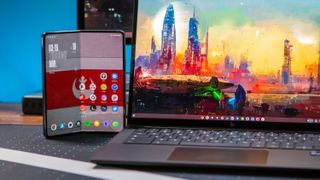 (Image credit: Andrew Myrick / Android Central)
Chromebooks are seamlessly integrated into Google's ecosystem, and that includes the Office suite of apps connected to Google Drive. They're good, all of them, but they're not Microsoft Office, especially if you have access to a Microsoft 365 subscription.
Chromebooks are also increasingly popular in education and enterprise, and with a lot more remote work and schooling happening today than ever before, being able to use Microsoft Office on a Chromebook is a must for some. Fortunately, you can do just that.
Microsoft Office Android apps on a Chromebook
Android tablets are, to this day, still disappointing compared to the iPad, but there are still some very good apps that have been optimized for the larger form factor. The Microsoft Office apps are one of the best examples of this, and thanks to Google's support of Android apps in ChromeOS, you can use them on a Chromebook, too.
There's no setup required either, though it is worth pointing out that on devices over 10 inches in size — which accounts for most Chromebooks — you will need a Microsoft 365 subscription to get full access. Basic editing is free to use though, and Microsoft has a good resource for checking out what classes as an "advanced feature."
Once downloaded you can simply log in with your Microsoft account and gain access to your cloud-based files to use on your Chromebook, too. These aren't the only Microsoft apps available on the best Chromebooks, but they have been optimized and as such provide the best experience. Things like OneDrive, for example, don't really have much to offer over just using a web browser.
And despite being Android apps, the Office suite works just as well with a keyboard and mouse/trackpad as it would with touch. The experience has been very good for some time.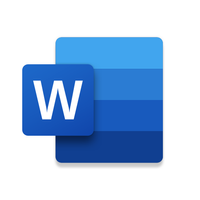 Microsoft Word
Few things are as nice as having an on-the-go document editor on your phone, tablet, or Chromebook. And Microsoft Word is the perfect companion, as it also syncs with your Microsoft account for easy access on other devices.
Download from: Google Play Store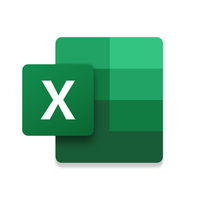 Microsoft Excel
What more can you say about Microsoft Excel outside of mentioning just how powerful it is?
Download from: Google Play Store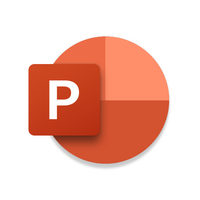 Microsoft PowerPoint
Need to create a new presentation or make a few last-minute tweaks? Just fire up PowerPoint and make sure you save everything to the cloud.
Download from: Google Play Store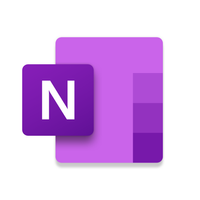 Microsoft OneNote
In a world filled with endless note-taking apps, OneNote easily stands out from the pack. It's extremely versatile, available on pretty much any device, and has a few useful features for power users built-in.
Download from: Google Play Store
Microsoft Office web apps on a Chromebook
The alternative to using the Android apps is to use the thing at the heart of your Chromebook; Google Chrome. Microsoft has web apps for the Office suite which are just as good as the Android apps with the bonus of not taking up any of your storage space.
1. Navigate to Office.com on your Chromebook.
2. Login or sign up for a Microsoft account.
3. Click the Install app icon that appears in the address bar.
4. Confirm that you want to install the Microsoft 365 web app.
The tab that you are currently using will be transformed into a Microsoft 365 web app. On the left, you'll find a few shortcuts for Word, Excel, Powerpoint, and OneNote. And in many instances, you'll be able to use these right from the newly-installed web app.
However, you'll also find that some of the Microsoft 365 apps don't work in the web app. For instance, if you try to open Outlook, you'll instead be taken to a new tab within your browser.
As an added bonus you can install the Microsoft 365 extension for Google Chrome which gives you access to your apps and most recent files on whichever site you're currently browsing. It's a neat little time-saver to have.
You can also add shortcuts for the web apps to your app drawer for instant access, and from there pin them to your shelf if you want Office always as close as possible.
Deeper OneDrive integration is on the way
In January 2023, Google announced plans to make it easier to use various Microsoft 365 apps on your Chromebook. While the web app handles most use cases, not everything is a seamless experience.
One prime example of this is Microsoft's cloud storage service, OneDrive, which is only accessible via either the Android app or through a browser tab. However, this is expected to change as Google showed off a screenshot of the expected interface, which prompts you to "set up Microsoft 365 for your Chromebook."
Instead of just walking you through the steps to install the appropriate PWA, you'll also gain access to OneDrive from the built-in Files app. It's pretty similar to what you'll find when using OneDrive or other cloud storage solutions on a Windows PC, as there are dedicated shortcuts in the sidebar.
Using Microsoft Teams on a Chromebook
Microsoft Teams can also be used on Chromebook, either with the Android app or, for a better overall experience, through the web app. There is also now a free version of Teams to use for consumers, but if you're there through work or school, just logging in with your credentials is all you'll need to do.
For more on using how to use Microsoft Teams on a Chromebook be sure to check out our full guide.
---
Pretty darn great
The Chromebook market is full of great options at pretty much every price point. But the Acer Chromebook Spin 714 is unique in that it offers incredible performance without you needing to empty your wallet in the process.
Sign up for Black Friday email alerts!
Get the hottest deals available in your inbox plus news, reviews, opinion, analysis and more from the Android Central team.