How to sell your Galaxy S9 to get the best price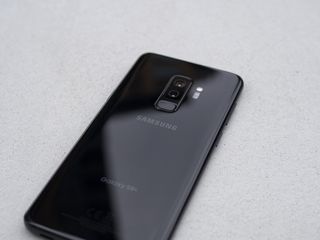 The Galaxy S10 is now on sale, and that means the Galaxy S9 in your pocket is a year old. That also means the value of the S9 is quickly diminishing, and you have to time things properly to sell that phone and apply the money to the a new S10. Thankfully, by following a few easy tips, you can ensure you get the most out of your current device and score the best deal possible on the Galaxy S10. Let's get down to business.
Sell your Galaxy S9 first
Rather than wait for the Galaxy S10 to launch, we recommend selling your current phone ahead of time — if you can swing it — to help mitigate the cost of Samsung's latest and greatest. Selling phones used to be something of a nightmare a few years ago, but there's now an abundance of services at the ready to help you get the most cash for your device while also minimizing the chance for any headaches.
Selling phones online is fairly easy once you get the hang of it, but if you're new to this sort of thing, there are a few important steps you'll want to be aware of. Make sure to factory reset it, put everything back in the box it came in, and give it a good cleaning — little steps go a long way to getting top dollar for your phone. For more information on this, check out the first part of our guide on selling your phone, found below.
Selling your Android phone: Everything you need to know
With that said, if you're comfortable with selling things online and want to know which services are in your best interest to use, we recommend the following.
Gazelle
If you don't want to do deal with the hassle of listing your phone, waiting for someone to buy it, and dealing with shipping yourself, we recommend checking out Gazelle. With Gazelle, you simply select the phone you have, what carrier it's from, and the condition it's in, and it will send you a box to ship the phone in, and once Gazelle receives it and confirms that everything is in order, you're paid. Gazelle offers payment in check, PayPal transfer, or Amazon gift card.
You won't make as much money selling your phone on Gazelle as you would with eBay or Swappa, but for folks that are impatient and just want to get some cash in their pocket ASAP, it's hard to beat. Gazelle's estimates have a wider range than other person-to-person marketplaces, with values that are much lower for carrier-branded devices and those with damage, but here's roughly what you can expect to get:
Galaxy S9 – Between $150 and $300
Galaxy S9+ – Between $200 and $400
Recap: Use Gazelle if you want to sell your phone as quickly and easily as possible.
eBay
eBay is one of the biggest names when it comes to buying things online, and while you can purchase items direct from big-name companies, you can also list your own items for people to browse and buy. eBay is often bad-mouthed for having high seller fees, but the fact of the matter is that this is where you'll get the most possible eyes on what you're selling.
Listing an item is fairly easy. Simply click on the "Sell" tab, type in the name of what you're selling, and then fill out all of the required information. Be honest when listing your device's condition, mention any included accessories/insurance your phone comes with, and upload plenty of photos so potential buyers have a clear picture of what they're getting into.
How much will you get for your phone on eBay? The amount you can ask largely depends on the condition your phone is in, if it comes with any accessories, and how much internal storage it has. The biggest deciding factor for most buyers is whether the phone was purchased factory unlocked, or is carrier branded. With that said, these are the average selling prices at the moment:
Galaxy S9 – Between $250 and $450
Galaxy S9+ – Between $350 and $550
Recap: Use eBay if you want access to the largest pool of buyers and the most control over how your sale is run.
Swappa
Swappa isn't nearly as popular as eBay, but it has a whole lot less cruft involved and is hyper-focused on buying and selling only tech.
This is the site I personally turn to when I have a phone to sell. One of the reasons Swappa is so great is that you don't have to deal with any seller fees. Buyers pay the fee since it's included in the listing price of your phone, meaning all you have to pay for is shipping (which you can of course price into what you sell your phone for). Because of the lack of seller fees, you'll typically make more profit when selling on Swappa compared to big marketplace sites like eBay.
You also get a better sense of exactly how person-to-person transactions for your phone have been trending over the last couple months. It's really easy to get a view of every comparable phone for sale, and set your price accordingly. The Swappa audience tends to prefer phones with accessories and phones that are factory unlocked, but you can still get good money for phones of all specs and conditions.
Galaxy S9 – Between $250 and $400
Galaxy S9+ – Between $350 and $500
Recap: Use Swappa if you're okay waiting a while for your phone to sell and want to make as much profit as possible.
Buying a Galaxy S10
The Galaxy S10, S10+ and S10e are already on sale. The lowest model Galaxy S10e is just $749, while the Galaxy S10 ticks up to $899 and the Galaxy S10+ hits $999. Whether you go right out and buy it or hold off for better deals on the Galaxy S10 series, you're going to have an easier time buying if you've sold your Galaxy S9 for a great price!
Sign up for Black Friday email alerts!
Get the hottest deals available in your inbox plus news, reviews, opinion, analysis and more from the Android Central team.
Andrew was an Executive Editor, U.S. at Android Central between 2012 and 2020.