How to set up Alexa Guard to protect your smart home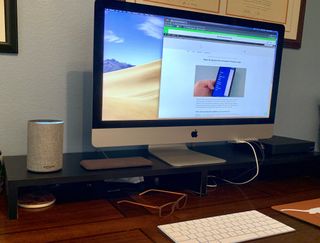 (Image credit: Jeramy Johnson / Android Central)
In this guide, we're going to show you how to set up Alexa Guard, a service from Amazon that helps to leverage Amazon Echo devices' listening abilities. The service monitors other security products that work with Alexa. When enabled, Alexa Guard can take advantage of the microphones in your Echo devices to listen for signs of intrusion or distress. If you have an Amazon Echo device, current or previous generations, then setting up this feature is quick and easy.
Products recommended in this guide
What is Alexa Guard?
Alexa Guard uses your Echo devices to enhance security in your home. It may pick up sounds like a window breaking or signs of danger like the alarms from carbon monoxide or smoke detectors. With Alexa Guard Away mode enabled, you'll receive alerts via the Alexa app. This service also works with select Ring and ADT security system products. So Alexa can arm your system when you set Guard to Away mode and disarm the system when you return it to Home mode.
If you are using the ADT monitoring service, Alexa can forward smart alerts to ADT. If you subscribe to the Ring monitoring service, an Alexa push alert allows you to connect with Ring emergency responders through the Ring app quickly.
Amazon's list of Echo devices that work with Alexa Guard include the Echo, Echo Dot, Echo Dot with Clock, Echo Plus, Echo Studio, Echo Show (2nd Gen), Echo Show 5, Echo Show 8, Echo Show 10 (3rd Gen), and Echo Flex, as well as most older versions of these devices.
At its fall 2020 hardware event, Amazon announced that it would be adding capabilities to Alexa Guard, as well as a paid subscription called Alexa Guard Plus. This new tier will cost $4.99/month or $49/year and can listen for additional kinds of sounds, and even reactively play sounds from your Echo speakers to discourage would-be burglars. The premium service will also offer 27/7/365 emergency response to customers.
How to set up Alexa Guard
Ensure you are logged into your Amazon account in the Alexa app on your smartphone. Open the app.
Tap on the More tab on the bottom right.
Scroll down and tap on Settings.
Scroll down the list of settings options and tap on Guard.
From here, tap on the gear-shaped icon in the top right corner. The Guard settings menu will appear, which will show you which of your Echo devices can work with Alexa Guard.
Tap the toggle to activate Smoke & CO Alarm Sounds so that you will be notified if Alexa hears your carbon monoxide or smoke alarms sound off when set to Away mode.
Tap the toggle to activate Glass Break Sounds so that you will be notified if Alexa hears the sound of glass breaking when set to Away mode.
Tap on Security System to connect your Alexa Guard-enabled Ring or ADT security systems.
Tap on Lights to connect your Alexa-enabled light products to turn on when Alexa Guard is set to Away mode.
You will need to enter your Zip Code so that Away mode works properly for your smart lights.
Tap on Notifications to have Alexa notify you when the system switches to Home mode or Away Mode.
Tap on Guard Preview to sign up to be notified when the new Alexa Guard and Guard Plus features become available.
Finally, from the main Guard Settings menu (back in Step 3), click on Alexa Privacy at the bottom of that menu screen to access the Amazon Privacy Hub. Read more about these features in our article about How to access the Amazon Privacy Hub.
Now when you're ready to leave the house, you can simply say "Alexa, I'm leaving" to arm Alexa Guard. When you return, you can say "Alexa, I'm home" and she'll disable the feature. If you are away from the house and forgot to set Alexa Guard mode before you left, you can do so easily from the Alexa app. Alternatively, you can create an Alexa Routine to automatically enable Alexa Guard mode when you're away from the house.
Add Alexa Guard to your routines
In early 2020 Amazon announced that it had extended support for Alexa Guard in its Routines feature. This means that users can now easily create a Routine in the Alexa app or online to do things like automatically set Alexa to Guard mode every day at 9:00 AM when you have left for work, or to automatically set Alexa to Guard mode every night at 10:00 PM and turn on your exterior lights when you are ready to go to bed. Check out this great article on how to create Routines in the Alexa app and get your Alexa Guard preferences updated today.
Our top equipment picks
Now that you know how to set up Alexa Guard, it is a good time to consider building out your smart home security suite.
We recommend the Ring Alarm Security System paired with an Amazon Echo Show 5 as a strong base for getting the most out of your Alexa Guard system. The basic Ring package listed below is the cheaper of the Alexa Guard security system options, and you can always add on additional components as you go. Amazon also owns Ring, and some may find it to be more tightly integrated into the Alexa experience. Plus, you can purchase the entire system (and monitoring service) directly through Amazon.
Home Security
Ring Alarm Security System
An inexpensive Alexa guardian
With Ring, you can secure your home with an affordable and fully-functional security system. This 5-piece kit comes with a base station, contact sensor, motion detector, keypad, and range extender, and you can always add more modules as needed. You can ask Alexa to arm, disarm, and check your system's status, and there is the option of adding 24/7 professional monitoring for $10/month.
If you are an ADT customer and prefer their service, you can sign up for an ADT Command with Alexa Guard bundle on ADT's website. This package includes a video doorbell, smart bulbs, sensors, and a 3rd Generation Echo Dot for around $250 (not including monitoring and other associated fees).
See Your Security Setup
The most secure Echo
Not only can you ask Alexa to enable Alexa Guard through your Echo Show 5, but you can view your Ring security camera feeds on the device. The device itself has some nifty security features, like a physical mute switch and camera cover, and on-screen access to the Amazon Privacy Hub.
The Amazon Echo Show is the most capable Alexa device yet. Thanks to its built-in display, your Alexa skills get even more useful, and Alexa becomes the true center of your smart home.
Additional Equipment
To take full advantage of the Alexa Guard service, we recommend that you pick up some compatible accessories. Some smart lights from Ring or a smoke/carbon monoxide detector from First Alert are great options. We also think that the Echo Show 5 Adjustable Stand makes using the Show 5 an even better smart home monitoring experience.
Ring Pathlight ($30 at Amazon)
The Ring Pathlight is a great way to add some external illumination to your home security mix. You can purchase these individually or in bundles of 2 or 4 lights.
First Alert Smoke Dectector and Carbon Monoxide Detector Alarm ($41 at Amazon)
Every home needs good smoke detectors, and we recommend that you have a few carbon monoxide detectors as well. This alarm from First Alert combines both functions in one device - and you can have Alexa listen for an alarm they sound through Alexa Guard.
Amazon Echo Show 5 Adjustable Stand ($20 at Amazon)
This stand is the perfect complement to your new Echo Show 5. It allows for better viewing angles and snaps on magnetically for easy assembly.
Be an expert in 5 minutes
Get the latest news from Android Central, your trusted companion in the world of Android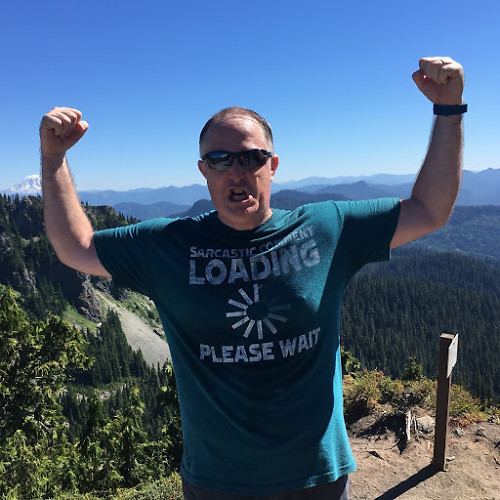 Jeramy was the Editor-in-Chief of Android Central. He is proud to help *Keep Austin Weird* and loves hiking in the hill country of central Texas with a breakfast taco in each hand.