How to activate your Verizon phone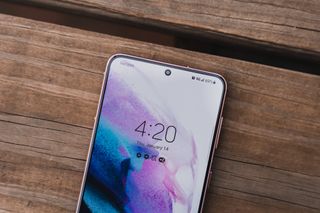 (Image credit: Hayato Huseman / Android Central)
When you buy Verizon phones online, they ship to you unactivated. So if you're looking to sign up for a new service, pick the best cell phone plan that works for your budget, and decide whether to buy a new phone or to bring your current device to Verizon. Keep in mind that if you want to transfer your data, it'll take a few extra steps. But it only takes a few minutes to get your phone in working order. Still, if you feel like you need more help or if you get stuck, you can always call or visit your local Verizon store. Here, we'll show you how to activate your Verizon phone online, through the app and also by phone. Let's get started!
How to activate your Verizon phone online
To activate your phone online, you'll need a My Verizon account. You'll create this account when you sign up for your Verizon service, so keep your sign-in information close.
Navigating through the initial setup
Navigate to verizon.com and select Sign in then My account at the top right of the page.
Sign in to your Verizon account.
Click Activate, Switch or Bring Your Own Device on the My Verizon website.
Click Activate a Device on an Existing Line.
Click the line on which you want to activate your new phone.
Checking your device for compatibility
Verizon will check your phone to see if it is compatible with your line and your current plan.
Yes: Choose this if you've used this device on your account before.
No: Choose this if this is the first time you're setting up this device with your account.
Type your Device ID.
Click Check Device.
Authorizing the activation
For security purposes, Verizon will text you a code on the phone you are activating.
Click the phone you want the code sent to.
Click Text Me the Code.
Type the code from the text message into the Online Authorization Code field
Click Confirm.
Checking the SIM card
If you need help locating your SIM card and locating the ID number, click Finding Your SIM Card and SIM ID. You can also order a new SIM card if you need to by clicking Add to Cart.
Type your SIM ID number.
Click Check ID.
Click Confirm to approve your changes.
How to activate your Verizon phone via the My Verizon app
In addition to Verizon's website, you can also activate your phone using the company's My Verizon smartphone app. For that, the process looks like this.
Open the My Verizon app on your phone.
Tap Add device.
Tap Activate a device I already own.
Select the kind of device you're adding.
Select the operating system of said device.
Type in your device ID.
How to activate your Verizon phone via telephone
If you don't feel comfortable activating your phone online or with the app, you can also activate it by phone. You'll need your SIM card, your receipt, and of course, your phone handy.
Dial (877) 807-4646 from any phone.
Follow the prompts to activate your wireless service.
Insert the SIM card into your new device. The insertion procedure varies from device to device, so be sure to consult with the user guide you received with your device.
Insert the battery.
Insert the cover on the back of your device.
Charge your device.
How to activate your BYOD device at Verizon
If you're thinking about switching to Verizon but want to keep your old phone, you probably can. You can also purchase one of the best Android phones unlocked. Check your phone for compatibility on Verizon's BYOD page (opens in new tab) to start. If your device is compatible, you'll be able to check your SIM card if you have one or add one to your order for free. Follow the steps to choose your plan and set up your account.
Once you have your SIM card, you'll also need to access your SIM card tray. Instructions to access your SIM tray vary by device but most of the time, you'll eject it from the edge of your phone using a small, pointed SIM removal tool.
Please don't use a needle or any other tools to remove your SIM tray, as they may damage the mechanism inside. Most phones will come with a removal tool in the box, but if you need another, they can be found in electronics tool kits, and most electronics stores will have a few handy.
Follow one of the methods above to activate your device.

5G for your new Android
(opens in new tab)
Verizon Play More Unlimited
Nationwide 5G with 50GB of premium data
Verizon Play More Unlimited has everything you need to make the most of your Android with unlimited data, 5G, and Disney+.
Get the Android Central Newsletter
Instant access to breaking news, the hottest reviews, great deals and helpful tips.
Joe Maring was a Senior Editor for Android Central between 2017 and 2021. You can reach him on Twitter at @JoeMaring1.