Google's Pixel 4 XL phones with battery issues are getting a one-year warranty extension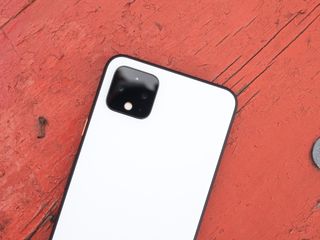 (Image credit: Joe Maring / Android Central)
What you need to know
Google is offering a one-year extended repair program for Pixel 4 XL devices with "certain power-related issues."
The repair program only applies to devices purchased in the U.S., Singapore, Canada, Japan, and Taiwan.
In case your Pixel 4 XL has any damage that could prevent Google from repairing it, the issue will have to be fixed before investigating the power-related issue.
Google has quietly announced a one-year extended repair program for Pixel 4 XL devices affected by battery issues (via 9to5Google). The repair program applies to Pixel 4 XLs bought in the U.S., Canada, Japan, Singapore, and Taiwan.
It will not apply to Pixel 4 XL devices purchased in Australia, France, Germany, Ireland, Italy, Spain or the UK. In these countries, eligible devices "will be processed as part of their normal two-year manufacturer's warranty."
Google says the following issues will be covered under the new extended repair program:
Not able to turn on the phone
The phone restarts or shuts down randomly without a manual restart or shutdown
Charging with an adapter
Wireless charging
The phone's battery draining significantly faster than earlier in its use
You can check if your Pixel 4 XL is eligible for a free repair under the new program by taking it to your nearest uBreakiFix location. Aside from Google Pixel phones, uBreakiFix can also repair the best Android phones from other OEMs such as Samsung, Motorola, and OnePlus.
Alternatively, you can initiate the process online through Google's repair center (opens in new tab). In case your device isn't eligible, you will have to pay a fee to get your phone repaired. Google also warns that other issues such as a cracked screen will not be covered. If your Pixel 4 XL has a cracked screen or any other damage that might prevent Google from repairing it, you'll have to get it fixed before the power-related issue can be investigated.
Google Pixel 4a
Google's Pixel 4a is an excellent choice if you're looking for a budget Android phone with a fantastic camera. It is also more compact than most other budget phones on the market and offers really good battery life.
Keep saying it and I know they 'Google' have alot of fans in here including Beno as of last week or something! but their hardware issues are always gonna be their downfall!!.

I had this exact issue 12 months and 2 weeks after purchase. Google refused to help me with it. I bought the phone from the Google Store. I had it repaired locally for $100. Was great for about 3 months then the camera module went out. I gave up and moved to a different phone.

In the 3 months I had my Pixel 2 XL, I had no issues with it whatever, nothing and I had no "blue shift" either. People need to remember that not everyone has issues with their Pixel 4 XL or any Pixel phone. But I know that everyone's experience is different.

1.5 years, no issues with a 4XL.

Funny, my 4xl had the shut down problem. It was a problem with the motherboard. If the phone twisted, like in your pocket, it would shut off. I had it fixed/replaced as the phone was 6 months old. Have not had the issues since.
Android Central Newsletter
Thank you for signing up to Android Central. You will receive a verification email shortly.
There was a problem. Please refresh the page and try again.