Google wants all Chromebooks to charge via USB-C, and it's almost there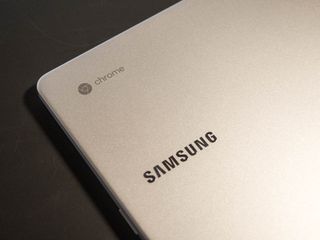 Google is working with its partners to standardize charging across the entire Chromebook lineup of laptops, 2-in-1s and, eventually, tablets, according to the company.
In a blog post, the company said that it is listening to feedback from educators that despite the unified software experience, investing in Chromebooks from different manufacturers often comes with a set of charging challenges, as many laptops have proprietary charging ports and chargers that cannot be shared between students. "Going forward, all Chromebooks will have standard super-fast USB-C charging, so one Chromebook cart can charge any device quickly," the company said in response to the feedback.
Android Central has now confirmed with Google that the company aims to standardize the entire Chromebook lineup — not just for the education market— to USB-C charging, though a timeline was not specified. While Google says "the majority" of Chromebooks launching this year will be USB-C powered, it's likely that, like Android devices, the market will naturally move in that direction.
This is mainly thanks to the burgeoning USB-PD (Power Delivery) standard, which allows high-powered devices like laptops and tablets to be charged quickly and reliably using the USB-C standard. Google's Pixel phones are two of the first to take advantage of USB-PD, but Google is actively pushing more companies to eschew proprietary fast charging methods like VOOC and Quick Charge, which can pose safety risks with the wrong adapters or cables.
The best Chromebooks you can buy
Google launched two new education-focused Chromebooks this week, the Acer Chromebook Spin 11 and Asus Chromebook C213, both of which will go on sale in the spring. The Acer has a Wacom overlay on the touch screen to support stylus input, and both are rugged, with 360-hinges for placement in tablet mode.
Tablets are something that Chrome OS fans can look forward to, as well. Google says that "with new apps, stylus and touch capabilities, we expect our partners will continue to build an even wider variety of Chromebooks in the future, including detachables and tablets."
Daniel Bader was a former Android Central Editor-in-Chief and Executive Editor for iMore and Windows Central.
Hopefully companies buy chargers from reputable sources as it isn't as simple as going out and buying any old USB C charger. It's actually almost more confusing than proprietary since using the wrong USB C can actually damage equipment. You don't have that issue with micro usb or proprietary.

I could certainly be mistaken, but my understanding was the only real risk that's unique to USB-C came from Type-A to Type-C adapting cables or their use with various chargers, and not from anything actually using the USB-PD standard. Do you have more info?

No, not at all. Just the sort of hearsay that is going around whenever an article about USB-C comes up. It seems people all start asking which chargers and cables are safe and that even the Nexus 5X/6p charger or cable is not good or something so you really need to be careful.

The main problems come from all the proprietary "standards" on the market which aren't cross compatible. And using crappy quality type C equipment is no more risky than doing the same with micro USB... You just hear more about it.

There's a lot of crap out there (including C-to-C cables AND chargers with Type C ports) that claims PD compliance but fails miserably at it. The early risk of resistor-less A to C cables is just one of many bad shortcuts and downright hazards being sold by some third party manufacturers (at this point, 1st party/OEM were complicit too but Google/Apple have cleaned up their act as far as the accessories they sell directly).

You know this for a fact? QC chargers were never put under the microscope that USB PD chargers have been, and the fact that they appropriated the USB-C connector for QC did in fact cause a litany of issues for both standards... QC was fine when it was a way to extend micro USBcable lifetime, but it was never meant to charge much higher power devices like laptops (like USB PD can) and it should have never been forced upon the Type C connector. It's very likely we'd be seeing a lot less repurposed designs and bad shortcuts being taken by 3rd party manufacturers if it wasn't for QC.

Should've said "litany of issues for both specs" rather than standards... QC was fine for a time, but it never could've been used as a standard even if Qualcomm opened it up because it wasn't designed for the variety of gear that PD supports, licensing costs and propietary hardware issues aside. Micro USB basically dealt with half a watt to 10W tops, maybe 12W on Apple devices... PD is meant to handle safe negotiation and charging of up to 100W, doesn't mean every charger has to be built to handle all that, but they do have to follow the spec in order not to mis characterize what it's capable of. It's not like micro USB and BC1.2 were smooth sailing from the start either, for a few years it was pretty darn hard to find a USB charger that would output more than half an amp/watt to any Android device. It was all either made for Apple or made to standard PC USB 2.1 voltages (5V at 0.5A).

mine is a messy setup. I have mac,ipad,nexus6p. all have separate charger.
i want to replace my ipad with detachable chromebook(hopefully pixel 3) with usb-c Then if pixel 3 satisfy me as a laptop replacement i will ditch my macbook and buy a mini PC(with linux) for all my backup(& software) needs

Good luck to them, I'd like nothing more than for all the proprietary charging to die off and everything to be standardised. Even the phones from Apple.

Or even the phones running android.

I think he made the comment towards apple because Apple has always gone away from USB on their mobile devices where as we expect android phones to adapt the USB standards.

I'd like to replace my Toshiba Chromebook soon. And I want an all-metal Chromebook that includes USB-C charging.

still using my original chromebook flip with this stupid proprietary adapter ! omg

I have several USB-C devices. A Nexus 6p, 5x and an Acer Chromebook R13. It's nice to have fast charging, I also never need to go searching for chargers.
Android Central Newsletter
Get the best of Android Central in in your inbox, every day!
Thank you for signing up to Android Central. You will receive a verification email shortly.
There was a problem. Please refresh the page and try again.