Google is teasing 'something exciting' for Samsung's Galaxy S20 launch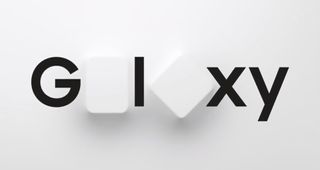 (Image credit: Samsung)
What you need to know
Google is teasing some kind of announcement for Samsung's upcoming Galaxy Unpacked event.
It's unclear what the company has in store.
The tease came via the Android account on Twitter.
As the Galaxy Unpacked event on February 11 draws closer, you'd expect Samsung to be hyping up the event as much as it could, but this week, we saw another party throwing its hat into the mix: Google.
The company's Android account on Twitter yesterday shouted out the following pronouncement to the world (via XDA Developers):
What does it mean, and what's the "something exciting" the Mountain View giant is referring to? Honestly, we have no idea. Though it'll certainly be interesting to see Google take the stage next to Samsung at this year's Unpacked event, given that last year, that spot was occupied by arch-rival Microsoft.
The announcement could just relate to the two companies' work on integrating Google Duo into Samsung Messages, but as far as we know, those plans may only pertain to South Korea for the time being. Moreover, it doesn't really seem like the type of big reveal that would warrant such a public outing.
Given that the tweet came from the official Android account, and not Google's own, the Android maker may use the launch of Samsung's second foldable, the Galaxy Z Flip, to tout Android's built-in support for foldables — and its plan for the future of this new device category and form factor as a whole.
We won't know for sure till February 11th rolls around, though, so stay tuned to our coverage of the event as we bring you the latest updates from the launch in San Francisco.
Samsung Galaxy S20: News, Leaks, Release Date, Specs, and Galaxy S11 Rumors!
Hopefully Samsung paid Google for its picture rendering magic that is Gcam.
"look we can't figure it out, but rather than all of our customers porting your camera apk, can we just buy the tech and use it in our hardware?"..
At least that's what I'm hoping for lol..

Nah, I like Samsungs processing better

I guess neither of you have ever took a picture of a dog or a cat with your samsung camera. It looks horrible for that. I love it for outdoors, but not pics of my dog. I use the camera port to get good animal photos and samsung's for everything else.

I doubt they would make an announcement just for that.

I hope it's day one updates but that's just a dream

I think that would be pipe dream mate , and to be honest , i don't think even Google pulls that off .
however guaranteeing a longer period of updates might be more of a chance imo .
however it certainly would be nice to get updates a little more promptly.
or even consistently .

Galaxy S20 Google Play Edition? 🤔 I know, it'll never happen, but that would be SO cool.

Love to hear that. Google edition with goodlock will rock.

The video is continually zooming in... My money is on the camera features. maybe Google Lens + Samsung's rumored super zoom feature = ...something? I don't know.

Nice catch. I agree. Hopefully little bit of what everyone mentioned. Stronger update policies, integration of some software overlap and abilities.
This S20 ultra may be my first Samsung phone ever. I'm really leaning towards giving them a shot. (I do have tab 3 tablet and it's pretty cool/got for phantom drone screen)
HTC evo4G
HTC evo lte (skipped evo3d)
LG G3
LG G4
LG V30+ (current)
Obviously if you're familiar I'm on Sprint to have owned most of these.. And literally to this very sec.. I have Android 8.0.0 and Aug security update.. On again a "flagship" $900 2yr old device. I would have pulled trigger on pixel 4 this past fall if it wasn't for battery and lack of wide angle camera. Was sold and ready to go.. But.. Nah. My v30 is a solid phone. I use Gcam for most everything EXCEPT.. and this is important wide angle and video. All things LG does really really well. Especially when you are specifically talking about the manual controls and mics/DAC.
LG does some things really well, but updates are not one of them. I now see Samsung as a very matured product that kinda has to be on top of things like updates etc.. But they could use some love from companies like Google (gcam, digital zoom, low-light software magic) and a company like LG for audio, battery life, mics, manual pro camera and video features..
If we could just have a super ANDROID device that takes all of these features and makes a device to just directly compete with Apple.
*SD cards still important and easy upgrades.
*one plus model of huge value for minimal cost.
No reason for a $1000 phone. Meaning, no reason to cost that to the consumer. Especially if you're going to basically suggest a 18/24 life cycle.. It's getting nuts.

Mine was...
HTC Evo 4G
HTC Evo 3D
HTC Evo LTE
Samsung Galaxy Note 2 (skipped the original Galaxy Note)
Samsung Galaxy Note 3
Samsung Galaxy Note 4
Samsung Galaxy Note 5
Samsung Galaxy S8 Plus (stayed away from that GN7)
Samsung Galaxy Note 8
Samsung Galaxy Note 9
Samsung Galaxy Note 10 Plus

The best way to save data and protect it from deletion or removed, you have to take a backup of your data every time. In fact, it updated automatically in our system as we create some edits or write any files. You can save BAK files using [file extension bak](https://openfileextension.com/open-bak-file/)

Google is partnering with Samsung to release pure Android Samsung Galaxy.

GOOGLE PLAY EDITION?! #puregoogle A fanboy can dream!

Completely seamless messaging service no matter if you are using your Samsung device, Chrome, Edge, Samsung Internet, something that will actually completely close the gap to Apples messaging and facetime services
Android Central Newsletter
Thank you for signing up to Android Central. You will receive a verification email shortly.
There was a problem. Please refresh the page and try again.