Google may hold Nexus event on September 29 in San Francisco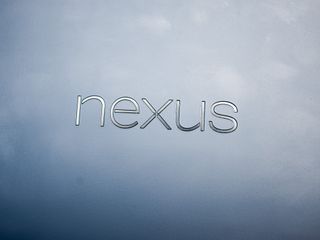 According to a new report, Google could be hosting the next Nexus event as early as September 29 in San Francisco. Rumors have been circulating for some time now that both LG and Huawei would be offering Nexus devices this year, and according to CNET, Google may be announcing them at the end of this month. Last year, the Nexus 6 was announced mid-October, so we are right in the normal time frame for expected release.
To date, we have seen a number of leaks, renders, and other information surface about both the Huawei and LG variants of the Nexus line that are reported to be available this year. Whether or not we will actually see two phones this year may be answered sooner than later. Be sure to stay tuned for additional information as we have it.
Source: CNET
Jared started off writing about mobile phones back when BlackBerry ruled the market, and Windows Mobile was kinda cool. Now, with a family, mortgage and other responsibilities he has no choice but to look for the best deals, and he's here to share them with you.
Sweet! LG Nexus... my Next (unless that's the Moto X Pure Edition that goes live today! ;) )

12pm PT/ 2pm CT/ 3pm ET for the Moto XPE pre order.

Yep. Browser(s) are ready! Posted via the Android Central App

Huawei Nexus time Posted From my Nexus 6/Nexus 7 2013/Surface pro 3

Yeas please! Make sure to check out the overwhelming fan reaction to the huewai Nexus leaks in my signature! Check out the new Nexus! https://youtu.be/u3uFOavLo_w, not a Rick roll

I wasn't being enthusiastic I don't like the design at all Posted From my Nexus 6/Nexus 7 2013/Surface pro 3

Ok... Yeah There is nothing to be happy about if that design holds true Check out the new Nexus! https://youtu.be/u3uFOavLo_w, not a Rick roll

You have to forgive NN. His mom was raped by a rogue Nexus One right in front of his eyes. He's understandably biased against the brand.

At least she fought it instead of laying down and accepting it as normal as you seem to do. Did you enjoy that rectal Nexus Check? There is nothing wrong with it of course, enjoy it. You obviously like it or you would not keep coming back for more. On a more realistic note, and I know it is hard for you to stay in reality, I have not treated the Nexus line with contempt since the 5. The last two a flawed but decent. Most of the ones before that were crap and deserved the bashing. Check out the new Nexus! https://youtu.be/u3uFOavLo_w, not a Rick roll

Ha! You are so easy to bait.

And you are too easy a target. Check out the new Nexus! https://youtu.be/u3uFOavLo_w, not a Rick roll

that ain't cool bro ... nothing wrong with taking shots at each other, my man has thick skin so trust me, u ain't getting to him, but that's not cool at all.

I am used to the lowbrow comments from him. It is as high as he goes. Check out the new Nexus! https://youtu.be/u3uFOavLo_w, not a Rick roll

The only Android devices I will ever buy.Keeping my fingers crossed they release a 5 inch variant this time around!

That sounds like something you've said before. I couldn't resist. I'm not even sorry. :-) Posted via the Android Central App

too far. Nexus 5 | T-Mobile $30 Plan
LG G2 | Verizon Wireless No Plan

Especially since that isn't an inch marker after 5.2 Check out the new Nexus! https://youtu.be/u3uFOavLo_w, not a Rick roll

Agreed. But I find 5" is the minimum screen size for me Posted via the Android Central App on My Nexus 5

It's 5.2 and bigger than the original N5. Posted via Android Central App

Hell yeah, I can't wait. Posted via the Android Central App

So much for pre-ordering the new Moto X today. I don't mind waiting a bit more :) Posted via the AC app

i guess it's better than waiting till October. Now it means no ordering of the Moto X today. I'll have to wait another month. Sheesh, this is hard.

I got the G4 earlier this year because I couldn't hold off on a new Nexus. Now that it's here I may trade mine for a Nexus if the price is right. Hoping they did the battery and camera right this time Posted via the Android Central App

They should have announced or leaked something else by today so that people hold off buying the Moto X Pure. Edit: Unless that's the purpose of THIS leak.

Sweet, I can wait to taste some marshmallow action.

Dammit ever time I decide what to get next something else comes along that makes me wonder if I should wait. Probably going to order the Motorola pure today anyways. Posted from my Sony xperia z3v

Yeah fer sure...I've given up hope of ever getting another phone for myself...I keep getting them for the wife...while I wait for the next better one. Posted via Serenity

This is an exciting announcement of an announcement. I am looking forward to the phone (rather than the phablet)

I really hope that the leak is wrong about the huewai Nexus. Really wrong Check out the new Nexus! https://youtu.be/u3uFOavLo_w, not a Rick roll

Agree, looks like a cross between some kind of hair removal device, Barcode scanner and ultra sound thingy all rolled into one. Posted via the Android Central App

It looks like the mouth of a bottom-feeding fish.

So.. A Nexus then? Joke, couldn't resist. A bottom feeding fish would be the one plus nothing. Check out the new Nexus! https://youtu.be/u3uFOavLo_w, not a Rick roll

Looking forward to the new LG Nexus. Loved the Nexus 5 2013 version. Hated the Nexus 6. Just too big and most apps never worked right on the big screen. Looking forward to going back to the 5.2" and one-handed texting/navigation.

What are some examples of apps that never worked right on the big screen?

The Nexus 5 2013 had a poor camera and terrible battery life from what I heard. Sure the Nexus 6 was huge but the Nexus 6 was easily the best Nexus phone produced, even if the camera wasn't great but it was better than the Nexus 5 camera, the Nexus 6 is still a beast of a phone, the only mistake Google made was not releasing a smaller version along with the Nexus 6. Posted via the Android Central App on my Moto G 4G 2nd Gen

Couldn't agree with you more! Posted via the Android Central App

They should delay new Nexus devices until new top of the line parts are available. Putting in SD808 or SD810 stops me from upgrading I'm in no hurry to replace my N6 and the N5 is still working well in my son's hands

I think it would've been nice if they used the year old SD 805 on both variants instead. Even though the 808 has she own to be reliable, I'd still take any phone with a krait 400-450 SoC over any of the crap Qualcomm has produced this year

Nexus has never been top of the line. They get closer all the time, but not top Check out the new Nexus! https://youtu.be/u3uFOavLo_w, not a Rick roll

after seeing the Mate 8 use a 2700 mAh battery combined with a 1080p 5.5" display, I'm not very confident the Hauwei version will be much different than past Nexus phones ... I'm sure M combined with 1080 will help some, but considering Hauwei had been know for larger batteries, it is somewhat of a concern. these OEMs must know something about M that we don't, cause other than Moto (of course excluding the Pure ... just our luck) nobody seems to care about battery life anymore. efficiency and optimization is great, but nothing beats raw power ... I mean, I know it was a pipe dream, but imagine if the Note 5 actually came with the rumored 4100?? I don't know about you, but I'd be typing from one right now.

Yeah I am with you,i would not have hesitated on buying one if it was 4k. With screens going how they are and us being more cloud dependant, I do not get the logic behind going small on the batteries unless it is purely to get slimmer. Screen that. Add two millimeters and pack that extra punch... Check out the new Nexus! https://youtu.be/u3uFOavLo_w, not a Rick roll

Finally someone with with a level head. The Nexus 6 is still a great device and is a beast of a phone. If the new Nexus phones (the Nexus 5 2015 anyway) were as powerful as the Galaxy S6 and had the RAM of the Note 5 (4GB of RAM) then I might have been tempted. I'm getting the current Nexus 6 later today, and it can still go toe
to toe with this year's Android flagships. Posted via the Android Central App on my Moto G 4G 2nd Gen

They're clearly rolling with the snapdragon 810 on the Huawei nexus, which makes it pretty much worthless IMO. At least the LG nexus should be decent. Since the Huawei nexus will be using a garbage SoC I'm pretty sure I'd easily take the nexus 6 over either of these when they're launched. But we'll see

I'd definitely take the Nexus 6 over these two new Nexus phones this year as the Nexus 6 will still hold its hold it's own against these new phones. I'm not really impressed with either Nexus phones this year. Posted via the Android Central App on my Moto G 4G 2nd Gen

Do you guys think there going to announce a new Nexus tablet? I want to buy one, but I'm not sure which one or if I should just wait. I was thinking about the Xperia Z4, but its not coming out in the US; and the other one that caught my eye was the Asus Zenpad S 8.0. Posted via LG G4

Everything I have read so far says not tablets this year. Things could change so don't take what I am saying as gospel. I have been told, and I am looking at a new tablet myself, to take another look at the Nexus 9 as well. Just food for thought Check out the new Nexus! https://youtu.be/u3uFOavLo_w, not a Rick roll

please lord give me a decent battery and we're good to go ... LG rumored specs (2700 32 GB) don't have me all that excited, but hoping Hauwei brings that big battery they're known for to the table!!

But the ugly... I don't think I could carry it if it help a 10000mah battery Check out the new Nexus! https://youtu.be/u3uFOavLo_w, not a Rick roll

lol. SO ugly. nothing a case can't cover up though. it'll be between one of the Nexus phones and Pure. had planned on getting 2 of the 3 but I don't see that happening. definitely grabbing one of em though. but yeah, I'm not one not to get a phone do to aesthetics, but that Hauwei render is definitely pushing my limits!

I am not one to worry about looks either but that is too far for my. Samsung zoom? Ok that was ugly but with purpose. That one with the rotating camera? Fine,i can live with it. The crap brown on the Droid charge... Fine,makes me wanna poop but ok. This? Nope, nope nope. My fear is that the cases Will leave the ugly exposed.... https://stancarey.files.wordpress.com/2014/12/giant-spider-evacuate-eart... Check out the new Nexus! https://youtu.be/u3uFOavLo_w, not a Rick roll

lol, that's hysterical ... I'd like to see the final render, and maybe it won't look so bad in all black. stock and battery, really just the overall experience is what matters most to me, but that doesn't mean I'm from "the moon" and completely ignore looks. I've voiced my opinion over the infamous black bar and remember my disappointment with the M9. on the flip side, all things being equal I can't help but like MotoMaker, or appreciate the S6 Edge+ (which is by far the most aesthetically pleasing phone). idk, it's a weird time for us smartphone fans. that perfect phone is within reach, it's right there, but the hammer just never drops. I'm definitely guilty of waiting for the next best thing. not the worst thing in the world since I'm saving money, but like right now, I'm not getting the pure cause of the nexus.

There has to be the game the oem is playing with us. We all know it is within reach, the Golden phone that is, but they will never give it to us. Every flagship so far has been flawed in one way or another. The build of Samsung, the camera on a third of them, the processor on some, bad software on others. Wtf? Someone out there has to connect the dots. The processor was a fluke, but the others are intentional. I am rooting for the little crappy oems. They need to separate themselves from the big guys and that is how they can do it. Who put in that big battery today? Was it Sony? Hell they won't even sell it in the states and they have crippled cameras anymore. Someone has to step up. Samsung is out of it for at least another year, so that really leaves us with HTC or LG. Check out the new Nexus! https://youtu.be/u3uFOavLo_w, not a Rick roll

it's a conspiracy. the large companies just don't want to give us the perfect phone otherwise we won't buy new ones, and when the smaller companies try to do it, the carriers and maybe even Google prevent then from doing so. all done behind closed doors, and all about money. I'm actually starting to believe that, what other reason is there? HTC has a monster opportunity IMO ... and I agree about these mid range phones, and I do think that's where we'll find that phone we're looking for. the OP2, as much as I despise the company, actually came pretty close. just add quick charge and NFC, and the phone is perfect IMO. unfortunately with them it's everything else that sucks. 2015 is just a bad year though. small batteries, bad processors, and head scratching decisions. the Pure using a 3000 battery had to be the worst, since the Play has the 3600. there's no doubt in my mind that decision was negotiated with VZ because of their relationship with Droid.

Agreed on everything except the one minus. This really was a bad year, nothing is in sight to make it better. I think that is why I am '' settling'' this year for the 6+. It's a down year, I haven't carried a non-note as a daily driver in forever, why not just revert a bit. What I should do is just pocket the cash and spend it on booze or something, but there are two things wrong with that. First is that my backup would be an s3 which is unacceptable. The second is my wife might like the idea too much and hassle me next year. She doesn't question me on gadgets and I don't want to give her a reason to start... Lol. S-Pen goes *** click ***

Google has been announcing phones in mid to late October. My guess is that this year will be no different and Sept 29 is when the invites go out. FWIW I hope I'm proven wrong.

The sd810 makes me wish they used a mediatek helio x20 instead. The stigma if the sd810 is too much.

So will the Nexus 6 drop in price? :) Holding out to see.....

Should, I personally might wait a month and see before I pull the trigger on Moto P/E. If it comes down to around 450 500 I might do it. I just received my Project Fi invite today. Posted via the Android Central App

On XDA I asked if someone would be kind enough to try their fi sim on the Moto Pure Edition. One of the guys on there said he will the second he receives his Moto order he will. If the NE doesn't drop then the Moto Pure Edition might be an option.

Very exciting times! Android M should be rolling out soon! Posted via the Android Central App

I'm still happy with my N5, but if it croaks the new 5 and the X pure are up there as the top options. The Huawei is too big and if the leaks are accurate, too WTF. Posted from my Nexus 7 2013 via Android Central App

I'll believe it when Google announces it. Until then, it's all just part of Silly Season.

I thought people were different on Android, buying phones every year is what the iPhone crowd do I didn't think people did it as much on Android. Sorry but I'm passing on this year's Nexus as I believe the current Nexus 6 is still more than good enough as has great specs still. I'm getting the current Nexus 6 tomorrow, plus the Nexus 6 screen suits my needs better for what I plan on using it for, as it's bigger than the Huawei Nexus 6. If I had to choose out of Huawei and LG I'd pick LG as they have a far better track record than Huawei and than ugly bulge at the back of the Huawei Nexus 6 is just plain ugly. I prefer the current Nexus 6 in terms of design and size. Posted via the Android Central App on my Moto G 4G 2nd Gen

News flash. Not all the people buy a new phone every year. I do it, but a know a lot that do not. I can say that it is a slightly different story with iPhone only because it is more status symbol than anything else. S-Pen goes *** click ***

That also and plus the other reason I stated. Posted via the Android Central App on my Moto G 4G 2nd Gen

Hope both nexus come to verizon. Definitely looking at the LG nexus. Camera and battery (and if its on verizon) will determine if its a buy.

I couldn't care less about this year's Nexus phones. Android people it seems are no better than their iOS counterparts in upgrading every year. Why do you people see the need to upgrade every year? With the iPhone it's understandable while iPhone users upgrade every year because the previous iPhone becomes slower with each iOS update and the tech becomes dated, with Android that shouldn't be the case. It should be at least 18 months to 2 years before one upgrade their phones. I must be the only one who isn't interested in the new Nexus phones this year. They just don't appeal to me as much as the current Nexus 6 does. Posted via the Android Central App on my Moto G 4G 2nd Gen

See the answer above. Oh and an iPhone will do two years without a real slowdown. Three is pushing it. S-Pen goes *** click ***

Oh my old 5s, it was fine when I updated to iOS 8, my old iPad Air was slower than a tortoise when I updated to iOS 8 and had random reboots. Anyway the point I'm making is unless you use all your old Android phones for rooting and testing purposes I don't see the point in buying a phone every year. How many phones do you need anyway NoNexus? Posted via the Android Central App on my Moto G 4G 2nd Gen

Well one things for certain we'll have newer Android than anyone else... A true unlocked boot loader and all the rom live you could ever ask for! Also the most standardized tools! Sure don't want to ever go back to dealing with a locked boot loader ever again!!!

I'd love to see a new nexus tablet..I can't recall seeing any rumors regarding a new tablet. Has any one seen or heard of rumors concerning a new nexus tablet?

Pondering if I should keep my Nexus 6 and hold out until next year or risk it and buy the new N5. Posted via the Android Central App

number Posted via the Android Central App

numbers autoexe Posted via the Android Central App
Android Central Newsletter
Thank you for signing up to Android Central. You will receive a verification email shortly.
There was a problem. Please refresh the page and try again.