Google expands retail availability of Chromebooks to new store partners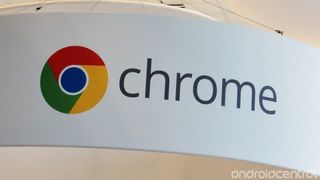 Walmart and Staples in the U.S. to carry various Chromebook models
With the somewhat quiet success of Chromebook sales through its original sales channels of Amazon and Best Buy continuing, Google announced today that it is expanding retail availability of the laptops to three times the number of stores. Starting today, Walmart will carry the lowest-end Chromebook model from Acer, which comes in at just $199. This weekend Staples will begin to carry Acer, HP and Samsung Chromebook models in every one of its U.S. stores, as well as online or through its Staples Advantage B2B program if buying for enterprise. Additionally, Office Depot, Office Max, Fry's and TigerDirect will all begin to carry Chromebooks.
Google is also expanding worldwide availability in the other 10 markets worldwide that have Chromebooks available, with new retail partners such as Dixons in the U.K. and new stores in the Netherlands, France, Sweden and Australia. New countries will be announced later this year also. In all, 6,600 stores will now be carrying Chromebooks worldwide.
If it wasn't apparent before, Google is taking the availability of Chromebooks seriously, and we'll be hearing even more about them in the coming months.
Source: Official Google Blog
Android Central Newsletter
Get instant access to breaking news, the hottest reviews, great deals and helpful tips
Andrew was an Executive Editor, U.S. at Android Central between 2012 and 2020.
I would never buy a chrome book... I'm hoping for a Nexus (android) Laptop. I need the keyboard for school.

Why wouldn`t you buy a chromebook? Posted via Android Central App

Why would you buy one? A chromebook doesn't have half the functionality of a real PC. Heck, they have less functionality than an Android device.

I use my Chromebook for work - email, browsing, speadsheets, presentations and documents (via Gdrive), 30+ hours a week. It works nearly flawlessly, has great battery life and cost me less than $250. Chromebooks aren't for everyone, but for many of us they are a great alternative to a much more expensive and bulky laptop. Plus the Chrome browser with all it's history, extensions and bookmarks syncs to my phone and every other device I use.

you could do a lot more with chromebook than Nexus 7

Not letting the Nexus 4 shortage happen again with other product is always good

I love my Samsung ChromeBook. $149.00 refurbished & it does everything I need it to.

did you get 100 gb drive for 2 years even if it was refurbished?

The 100 GB is really making me consider a chromebook. Makes them a good value. Posted via Android Central App

The 250$ Chromebook really is a steal considering you get two years of 100gb on Google Drive, and 50$ worth of inflight wifi. Posted via Android Central App

My thoughts exactly. Just to be out of the tech support role for my wife's machine would be great.

Now if only my Chromebook worked more closely with my Android devices..... Posted via Android Central App

airdroid works nicely between the two. very cool. Set the phone in one room and turn the camera on from your chromebook in the other room. I love the chromebook. So easy to get stuff done... flawlessly.

I wish more apps were available for them. Unless it works in a browser its not going to work in a chrome book. Posted via Android Central App

They didn't start this today, lol, they've been selling Acer c7 chromebooks in Walmart for months. I think around 2 months ago or more. You guys are laaate. I bought mine from there and tried to use chrome os. Though it was smooth it couldn't do anything so I installed chrubuntu on it. (Chrubuntu is Ubuntu for chromebooks.) I still check on chrome os from time to time to see growth though.

I'm on the Chromebook at the moment.
Crazy light, crazy cheap, great keyboard, amazing battery life, OS updates are nonintrusive and fast, and finding that it is becoming increasingly rare for me to use my normal computers. With the speed of this Samsung Chromebook (in startup and usage), it's just incredibly handy. Nothing buggy or "weird" in it's operation, too.

I've been using nothing but a Samsung Chromebook 5 550 for almost a year without issue and I watched it evolve since last July with the updates...just received an update today on the beta channel. I love my Chromebook...it keeps me from Windows 8.

Chrome still cracks me up. Why make a second OS with no compatibility with your existing OS? Google REALLY should have followed a path closer to the Transformer pads on this, Chrome just doesn't have anything to offer.

Cause they are willing to do whatever to lure you in to click on ads so they make money off of you! They don't care if they flood the market and fragment it, they want your clicks and searches!

Yaay the return of netbooks!

More like the X terminal.

I find this mildly concerning. Walmart doesn't exactly train their employees, and I think they will struggle to inform their customers that a Chromebook is different from a Windows PC. I foresee many many returns.

I've had my Acer C7 Chromebook since February, and I spend 3/4 of my time on it over my desktop when I'm home. Because I use a Chrome browser and do the majority of my work using Google services on my "work PC" (a MacBook Pro), everything easily syncs with my Chromebook when I work from home.

I find no use in having desktop applications anymore. Every time that I use my computer, I'm always opening up Google Chrome. I love how fast and simple Google Drive is compared to Microsoft Word. The only reason I'd ever use Word is because of school (and its outdated technology).
I think having a Chromebook would be great, but they certainly aren't for everyone, gamers especially. Posted via Android Central App

I have been curious about getting a chromebook for some time, but i know noone who actually has one, yet the first thing out of peoples mouths i speak to is "dont get one" "its just a browser" etc. I was extremely interested in the Samsung Chromebook, but i am worried as to whether chromebook has a real future or if this is just another google experiment that will be discontinued in a year.

If I were more in the cloud I'd be interested in one of these. My daughter's school has required every middle schooler to have one starting this fall, and this is why these items will not quickly disappear: Google has done what Apple and Microsoft did years (decades?) ago, gone into the schools. When we entered kindergarten this school was a Microsoft school and there was a home discount available for Office so the kids could do their homework with Powerpoint and Word. That's all changed, they have their own Google cloud and run their school email through Gmail and they are all Google all the time. My daughter is growing up electronically with a Google world in the way that I'm all Microsofted because it's what I've used at work forever. NOW: Google, bring on Bluestacks for Chromebook to complete the ecosystem!

Tiger direct already carried Chromebooks, at least they used to carry the original Chromebooks
Android Central Newsletter
Get instant access to breaking news, the hottest reviews, great deals and helpful tips
Thank you for signing up to Android Central. You will receive a verification email shortly.
There was a problem. Please refresh the page and try again.