Google beefs up Photos search with custom labels for your loved ones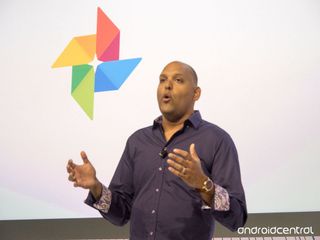 Google has announced new, powerful search features for Google Photos. You can now give the important people in your life custom, private labels, letting you find the exact photos and moments that you're looking for more easily.
Using machine learning, Google Photos will now intelligently identify these people as you've labeled them. So, if you search for photos of "Maggie hiking," for instance, you'll get photos of just the person you've labeled as Maggie while she's hiking. The feature will roll out to Android this week, and will arrive on the web and iOS "soon."
Stay tuned to the Android Central liveblog for more on Google's latest announcements.
Any word on when they'll launch face recognition for users outside the US? Still not showing as one of the search options in Australia.

Hopefully this will let me correct all the poor face sorting photos does for me...

I didn't see the features to allow me to label people in my photos. Am I missing something here?

You can't label individual people yet unfortunately. You have to edit the automatic groups that photos creates for you. That means you can tell it the person in *this* group is named _____. You can then remove pics that are mistakenly identified. It will also merge groups. But what that DOES mean is there is no way yet to add the label to individual photos. The best you can hope for is: 1) find the photo in an existing group
2) remove all other photos except the one you want to label
3) THEN apply existing label to that group, which now contains only the photo you want to label
(if you want to label any of those you just removed, you have to hope they pop up in another automatic group) Not great yet. Also, this is all on the app. Not available on the web interface yet.

Still wish it would let you add a label to a particular photo. As is, I just have to hope to find that photo in the automatic search results and apply it.
Android Central Newsletter
Get the best of Android Central in in your inbox, every day!
Thank you for signing up to Android Central. You will receive a verification email shortly.
There was a problem. Please refresh the page and try again.