Everything announced at Meta Games Showcase 2023
Tons of new Quest games to play this year!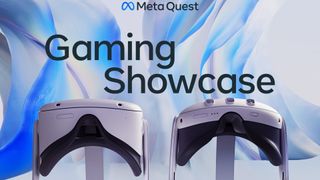 (Image credit: Android Central / Meta)
We're hot off the heels of the biggest set of VR announcements ever from Meta! The Meta Gaming Showcase included huge names like Assassin's Creed, Asgard's Wrath, Vampire: The Masquerade, Attack on Titan, Stranger Things, and so much more.
Plus, the Meta Quest 3 reveal finally gave us an official look at the headset that's been rumored and leaked for months, showing us exactly what to expect this Fall when it debuts starting at $499.
And don't worry, the Quest 2 isn't sitting out any time soon as it's getting a new price drop and a big performance boost starting June 4. That makes it a great option to play all of the games listed below, plus plenty other upcoming Quest games. Without further ado, here's every Quest game announced at the Meta Gaming Showcase!
Arizona Sunshine 2
Arizona Sunshine 2, as you might have guessed it, is the direct sequel to Arizona Sunshine, a VR zombie shooter that graced out list of best Quest games for years. This one picks up roughly one year after the end of the game which, spoiler alert, included you failing to get rescued.
As in the original, the comedy in this game runs high as the narrative attempts to make the story's context as light-hearted as possible. Think Zombieland or something like that. This time around, though, you'll have a dog companion that'll give you a lot better company than old Fred did in the original game. And yes, you can pet the dog.
Release date: Holiday 2023 (wishlist now)
Asgard's Wrath 2
A sequel to the epic Oculus Rift exclusive that not enough people got to play, Asgard's Wrath 2 outperforms the low-power Quest 2 hardware to deliver beautiful graphics and a 60-hour campaign. You can read our Asgard's Wrath 2 interview with Sanzaru Games' Studio Creative Director to get an in-depth look at the game.
You play as a god who can possess different characters, meaning you will have different weapons and abilities depending on whose body you control. The hack-and-slash style game will have tons of places to explore, with a Metroidvania-style map that you'll have to return to with new abilities to unlock new areas and quests.
Preorder now to receive a free download of Asgard's Wrath 1 on the Rift store on PC. Plus, get an Asgard's Wrath 2 Meta Quest home environment and an exclusive Asgard's Wrath 2 character bundle for use in Population: One!
Release date: Winter 2023 (preorder now)
Assassin's Creed: Nexus VR
Several years after Ubisoft first announced it, Assassin's Creed: Nexus VR finally has an official 2023 release date. We'll learn more about it officially at Ubisoft Forward on June 12.
For now, we can only go off of leaks, which claim you'll play as several past AC protagonists like Ezio, Connor, and Kassandra across multiple time periods, rather than a new time period. You'll allegedly also get to experience long-time gameplay mechanics like hidden blades and leaps of faith in first-person for the first time (hay bales sold separately).
Release date: 2023
Attack on Titan VR: Unbreakable
Get ready to don your Omni-Directional Mobility Gear and fling yourself across the walled city as you take on monstrous titans in Attack on Titan VR: Unbreakable. Made by a Japanese studio with lovingly recreated designs lifted from the anime, Attack on Titan VR will feature unique missions (rather than directly follow the show) but should have actual characters and villains from the show.
You can play by yourself or with a fellow player, and Unbreakable will feature "entirely free three-dimensional movement." So make sure you have the VR legs to stomach that kind of artificial movement before you buy it. Depending on how good it actually looks on Quest 2 hardware, Attack on Titan could be an exciting, deadly experience.
Release date: Winter 2023 or early 2024 (wishlist here)
Bulletstorm VR
Remember Bulletstorm, the 2011 shooter that awarded players for killing enemies with creative Skillshots? Epic Games' creative shooter sold below expectations at the time but will get second life on the Quest 2, thanks to this new VR port.
Ported by Green Hell VR developer Incuvo, Bulletstorm VR will have the same campaign and combat as the original, except you'll use motion controls to yank foes into the air or aim your duel-wielded weapons.
Release date: 2023 (wishlist now)
Death Game Hotel
From the studio founded by Deadly Premonition designer SWERY, Death Game Hotel sounds just as disturbing as its name implies: you'll play games of chance while betting your life or body parts in order to stay in the pot. It has single-player, co-op, or 6-player online game modes, including "Death Poker" and "Goblet of the Reaper."
The trailer shows it'll mix VR minigames with visual novel-esque cutscenes with your fellow death game contestants. Try not to get attached, either to your rivals or to your limbs!
Release date: 2023 (wishlist now)
Demeo Battles
Demeo is one of our favorite multiplayer experiences, a D&D-like tabletop adventure you can play with friends where you delve into dungeons with your hero characters, fighting off waves of foes. Demeo Battles, the new spin-off announced at the Meta Quest Gaming Showcase, takes the same mechanics but switches to PvP battles, in an arena where "no one plays nice."
In Demeo Battles, you "build a brigade of monstrous minions" and take on friends or strangers, making it better suited for Quest 2 owners who can't always get together with a group of friends. Just don't think too hard about why your formerly heroic "heroes" are suddenly commanding evil legions against one another!
Release date: 2023 (wishlist now)
Dungeons of Eternity
As the name implies, Dungeons of Eternity has you descending into dangerous depths — either solo or with up to two friends — and traveling through randomly-generated chambers towards your goal, collecting weapons and leveling up your skills along the way.
The hack-and-slash gameplay includes swords and shields, magical staffs, and bows and arrows, and no doubt other weapons will make an appearance. The dungeons themselves will be different in each play session, which should hopefully keep things fresh.
Release date: 2023 (Wishlist here)
Ghostbusters: Rise of the Ghost Lord
Gustav Hookfaber was kicked out of the original Ghostbusters for his dangerous ideas, so he goes to San Francisco and harnesses the power of ghosts to create a powerful energy source. Too bad he's also unleashed the Ghost Lord in the process!
First announced during the 2022 Meta Games Showcase, Ghostbusters: Rise of the Ghost Lord got a new trailer during the 2023 event, revealing the details above. You'll play solo or in a group of up to four friends, using the iconic Ghostbusters gear to capture ghosts and solve the problems that Hookfaber created.
Release date: Fall 2023 (Wishlist here)
I Expect You to Die 3
I Expect You to Die 2 was a charming James Bond-meets-escape-room game that challenged your brain and cartoonishly murdered you in equal measure. So we're thrilled that Schell Games, fresh off its Among Us VR success, will continue its winning formula this year with telekinetic puzzle-solving.
While it continues the story of your spy facing down the villainous Dr. Zor, new players who don't want to play the first two games should have no trouble diving in. While saving the world, you'll also have to save your job from another villainous doctor trying to prove her robots will do a better job as a secret agent than you can.
Release date: 2023 (Wishlist here)
NFL PRO ERA 2023
Later this year, the next NFL PRO ERA game will launch, focusing on multiplayer gameplay and a wider scope than ever. We expect more details later in September during the Meta Connect show.
The developers have confirmed that the original NFL PRO ERA will not see any further updates and that NFL PRO ERA 2023 — or whatever developer StatusPRO ends up calling it — is the place where you'll find everything new. Looks like this one may end up going the Madden route with annual releases if this is anything to go by.
No More Rainbows
Love classic platformers? This VR twist on the formula will have you swinging, running, jumping, and climbing to reclaim your desecrated underworld. Those nasty happy rainbow creatures are turning your lava-filled dreamland into a realm of happiness and no demon can stand for that nonsense!
Like all classic platformers, this game is filled to the brim with secrets, collectibles, encouragements to speedrun each level, and a 3v3 multiplayer brawlfest that'll keep you and your friends coming back for more.
Available now at Quest Store
PowerWash Simulator
One of the most popular job simulators on Steam, PowerWash Simulator is jumping onto VR consoles this year. You'll get the "base game content" from the PC and console versions, but with proper motion controls so that you get the sensation of actually scrubbing away grime yourself. Why clean your house IRL when you can enjoy the relaxing fantasy of blasting away grime on outlandish objects in Muckingham instead?
Release date: 2023 (wishlist now)
Racket Club
Racket Club solves the problem of most tennis VR games — that you can't actually "run" after the ball without it feeling fake or nauseating — by tightening and elevating the play area directly around you so you can stay fixed in one spot. Just like in racquetball, you can hit a ball off of walls, challenging your opponent to hit off of the ricochet.
Designed based off of tennis, padel, pickelball, and squash, Racket Club games score you based on how long a rally progresses, meaning you'll want to cooperate with your opponent on long back-and-forths to make sure it's worth scoring later. With single-player and multiplayer modes, Racket Club looks like a lot of fun!
Release date: 2023 (wishlist now)
Samba de Amigo
SEGA first launched this dancing game in arcades in 1999 and later on the Dreamcast at home, and it's bringing that classic joy into your living room in 2023 with this Quest reboot. As with most Beat Saber-esque rhythm games, you'll shake those Touch controllers to hit targets to the beat of the licensed soundtrack.
The Samba de Amigo soundtrack includes plenty of pop stars (Ariana Grande, Carly Rae Jepsen, Miley Cyrus, Lady Gaga), electronica hits (Runaway U&I), 80s power ballads (You Give Love a Bad Name), Latin beats, and even some bops from SEGA's Sonic games (Escape from the City).
Check out our Samba de Amigo interview with the developers to learn more!
Release date: Fall 2023 (preorder now)
Silent Slayer: Vault of the Vampire
Unlike the more action-packed Vampire: The Masquerade VR, Silent Slayer is a more suspenseful stealth game with jumpscares where sleeping vampires are your deadly foes. You have to open vampires' coffins while they slumber to stake them through the heart. Sound simple? You'll have to disarm their traps first, and move silently enough that you don't wake them first. Made by Schell Games (I Expect You to Die), Silent Slayer's puzzles should be deadly and challenging.
Release date: 2023 (Wishlist here)
Stranger Things VR
Stranger Things VR treads familiar ground for fans of the show, but with a new twist: you play the game as Vecna, one of the show's main antagonists, as he develops his powers and torments the main cast.
You'll use telekinetic powers to fight and dominate monsters in the Upside Down, while also invading the minds of characters like Will Byers and Billy Hargrove. It should give a fresh perspective on Vecna's rise. Plus, you might get a chance to play parts of the game as Eleven, too.
Release date: Fall 2023 (wishlist here)
The 7th Guest
Recreating the haunted mansion and original FMV footage from the 1992 puzzle-adventure classic, The 7th Guest VR will transport long-time PC gamers back in time while recreating the magic of how it felt to play 30 years ago — without the dated graphics.
Your task is to investigate the specter-filled mansion owned by an evil toymaker and solve what happened to a missing child, with new motion-control-based puzzles and controls. Considering how notoriously challenging the original game's puzzles were, we're curious whether Vertigo Games will bring those back or dial down the difficulty.
Release date: Fall 2023 (wishlist now)
UNDERDOGS
New Brekka is a mech-fighting dystopian city where only the strongest prevail. You and your brother try to rise to the top, gearing up your mech suit with chainsaws and wrecking balls to take on your rivals, aided by your brother's hacking skills. UNDERDOGS is a single-player roguelike battler that will challenge your boxing skills and reflexes, and it looks like it has a really cool art style behind all the violence.
Release date: Early 2024 (wishlist now)
Vampire: The Masquerade - Justice
While the world waits for Bloodlines 2, Vampire: The Masquerade — Justice is a VR spin-off that may be the next best thing. Set in Venice, your vampire character will "explore dark alleyways, blood-soaked canals, forgotten catacombs, and opulent palazzos" as you hunt humans for blood, other vampires for vengeance, and the city itself for answers.
As in any RPG, you'll level up your skills over time, choosing to focus on stealth, movement, or combat depending on your play style. There will be both main and side missions on your quest, as you unravel the mystery of who killed someone important to you.
Release date: Late 2023 (Wishlist here)
Get the Android Central Newsletter
Instant access to breaking news, the hottest reviews, great deals and helpful tips.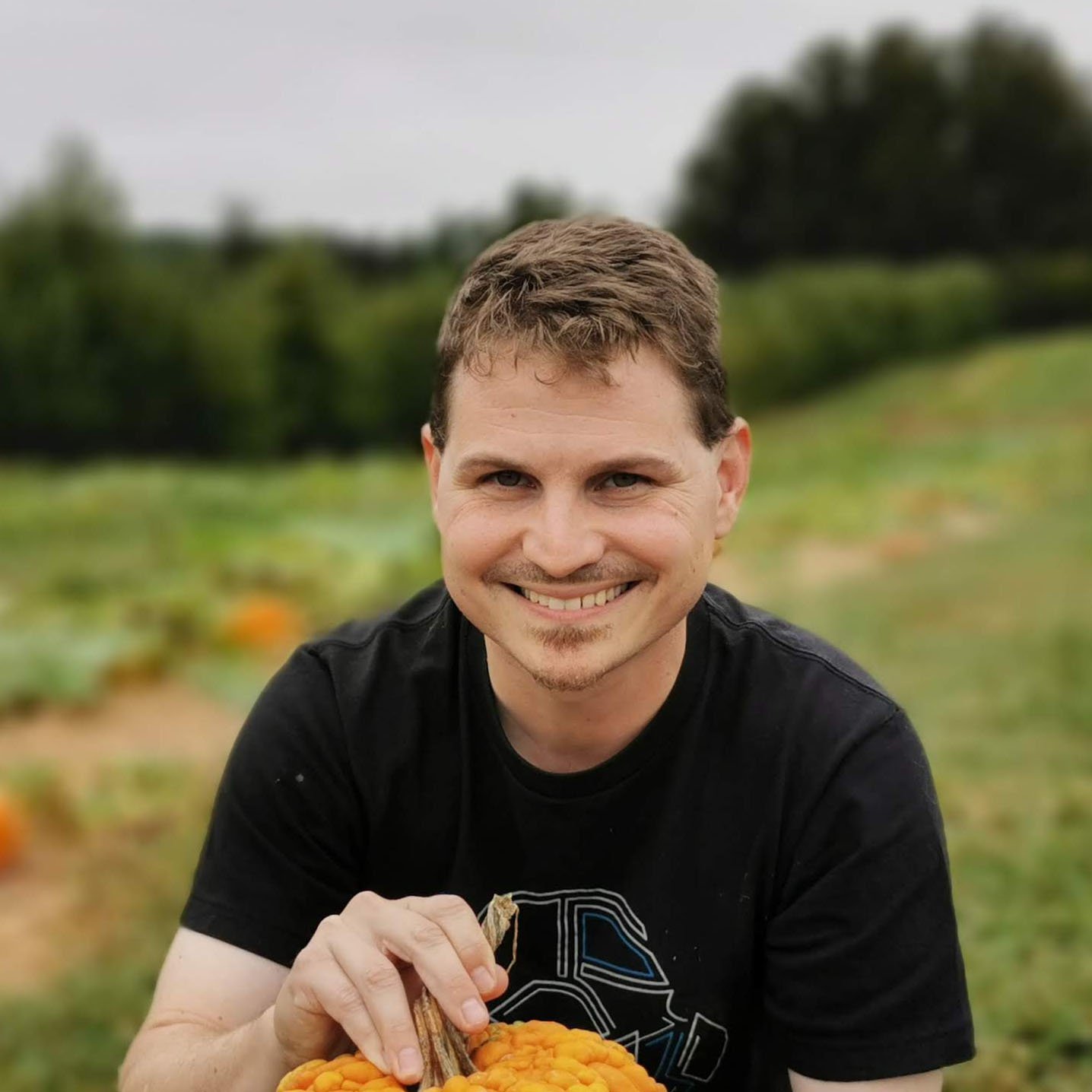 Senior Content Producer — Smartphones & VR
Nick started with DOS and NES and uses those fond memories of floppy disks and cartridges to fuel his opinions on modern tech. Whether it's VR, smart home gadgets, or something else that beeps and boops, he's been writing about it since 2011. Reach him on Twitter or Instagram @Gwanatu