Dreamcast classic Samba de Amigo is coming to Quest in a VR reboot
It's time to dust those maracas off and shake them once again.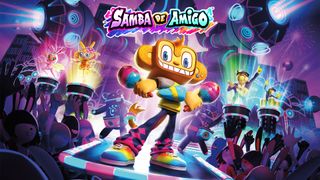 (Image credit: Sega)
There's a reason the Sega Dreamcast remains one of the most beloved consoles of all time. The system was the pinnacle of the Sega experience, filled with weird, wild experiments and unique games that were impossible to find anywhere else. Tantamount to that experience was a rhythm game called Samba de Amigo that shipped with special maraca controllers and dance mats.
These days, VR systems like the Quest 2 make it easy for developers to make great games like this without having to couple them with expensive accessories. That's one of the many reasons Sega decided 2023 was the right time to reboot this Dreamcast cult classic, and a Meta Quest release was the perfect way to do it.
I got a chance to interview Shun Nakamura, the director of the original Samba de Amigo and a producer on the new Samba de Amigo Quest reboot. Among the stories shared and all the info garnered, I came away with one big takeaway: Samba de Amigo is here to lift spirits in a world filled with dark stories, and it's going to be a heck of a lot of fun when it releases this Fall!
A history of fun
One of my best memories of the Dreamcast actually happened in high school. It was my freshman year and I had to come up with a presentation for my Spanish I class. After throwing away a half dozen ideas, I figured out the perfect solution: bring my Dreamcast, Samba de Amigo, and my pair of maracas and accompanying mats and play the game alongside a friend.
The result was a hit. I not only started presentations for the day but ended up taking up the entirety of the class time as classmates lined up to get their turn to play. The game was an absolute blast and I poured hours into getting perfect scores on each song.
So imagine my surprise when Samba de Amigo would get announced for the Quest 2 a whopping 23 years later? It's certainly not something I would have expected, and it seems Nakamura-san didn't, either. He told me the original Samba de Amigo was the first game he ever got to direct and wanted to be able to "make it again if given the chance."
I'd say this is the perfect time.
"There are many dark stories in the world, and we worked together as a team to create this title, hoping that players would forget about the bad things going on around the world and become happy."
Samba de Amigo is a rhythm game first — one that'll likely sit alongside the best Quest 2 games — but there's something special about seeing its creators working towards making a title that's designed to make gamers happy.
There's even a new multiplayer mode called "World Party" that tosses eight players and twenty Amigos into an arena to dance it off in a three-song challenge. Nakamura-san told me "the sight of them dancing is breathtaking," and there's a real "sense of tension" as you play through the songs in an effort to shake it until only one player remains.
Plus, you can always rank on the online leaderboards if real-time multiplayer isn't quite your thing.
Players also get the chance to customize their Amigo with a range of outfits "from around the world," plus plenty of cross-over costumes from other Sega games like Sonic and Tales outfits (seen above).
And yes, those outfits are all visible when playing multiplayer, meaning you can show off your style and that coveted unlocked costume that you want everyone to be jealous of.
Build for VR
While I had plenty of fun with the original Dreamcast and arcade classics, there was no denying that a certain level of "jank" was present at times because of the maraca controllers. The tech was certainly fun but it wasn't nearly as good or accurate as modern VR controllers.
In a nutshell, the original title had three main vertical positions you could shake the maracas from. High notes would require players to shake the maracas above their heads, middle notes were at about chest level, and those low notes were somewhere between knee and hip level.
Nakamura-san told me he feels "that VR has the potential to create new types of fun." Plus, the technology makes it more about having fun instead of having to worry about whether the technology was working properly or not.
"In the past, we had to figure out how to determine the height in the first place, and for that, we had to set the height, etc. We had to figure out how to adjust it ourselves. But with Quest, we have designed it so that it automatically sets the height without any special care, and we also have the option to adjust it to our preference."
This all leads to an increased variety of movements players can do without changing the feel of the original game.
"We created the game without changing the game, but with the aim of adding elements that are unique to the current version, so the base feeling remains the same."
That means players won't be running around the room trying to breakdance with the headset on or anything like that. You'll be shaking those controllers like maracas, and you'll be doing it with style.
You'll still be shaking maracas as those low/mid/high ranges and striking poses every so often, plus, you'll have an entirely new arsenal of suave moves you can actually find yourself dancing to. Not only that, but the automatic height adjustment means this game is much more accessible than the original title.
Samba de Amigo on Quest ships with over 40 songs including original Latin songs as well as what Nakamura-san says are songs from a variety of genres that "anyone from around the world can enjoy."
"The sound team at SEGA, which has a reputation for creating different songs, has also prepared an original song exclusively for this game. It is very popular among our team members, some of them even listen to it while working, so please look forward to it as well."
If any company knows how to make a good soundtrack, it's the folks at Sega.
The team also plans plenty of DLC for players that want to keep coming back for more. Songs from Sonic Team games will be making an appearance, including songs from Sonic Frontiers and Space Channel 5: Part 2. Plus, Nakamura-san says to keep an eye out for additional DLC songs down the road.
Personally, I'm totally ready to get my groove on and get back to shaking to Samba. These arms are tired of slicing blocks — despite how much fun that can be — and I think Samba de Amigo is just the medicine the doctor ordered.
Look for Samba de Amigo later this Fall and be sure to check out all the other Quest announcements from the Meta Gaming Showcase!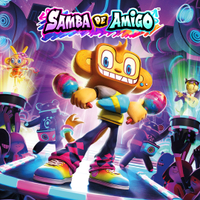 Samba de Amigo
Sega fans and music lovers alike will have a blast shaking their Quest controllers like maracas in this reboot of the arcade classic Samba de Amigo!
Preorder now at Quest Store
Get the Android Central Newsletter
Instant access to breaking news, the hottest reviews, great deals and helpful tips.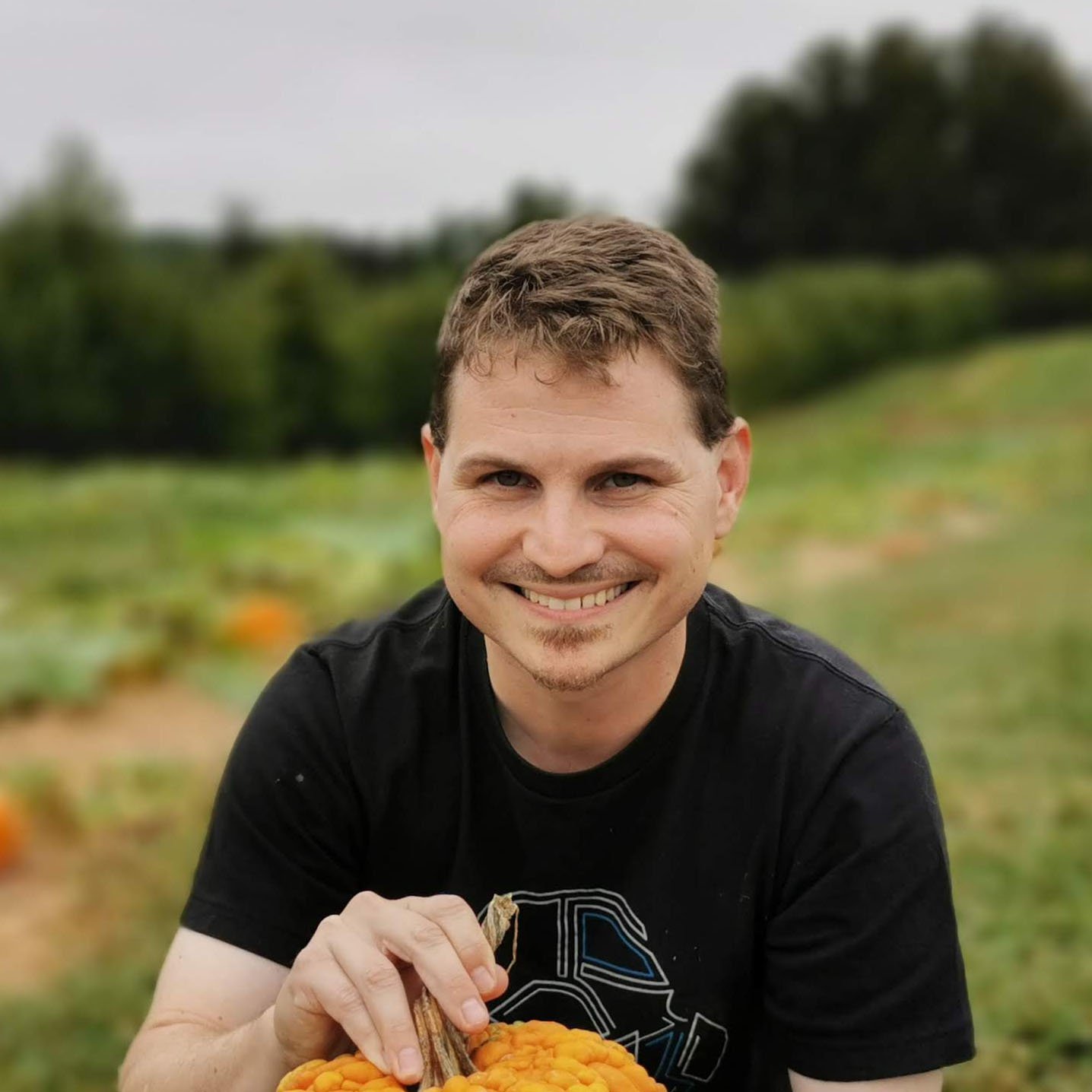 Senior Content Producer — Smartphones & VR
Nick started with DOS and NES and uses those fond memories of floppy disks and cartridges to fuel his opinions on modern tech. Whether it's VR, smart home gadgets, or something else that beeps and boops, he's been writing about it since 2011. Reach him on Twitter or Instagram @Gwanatu