Free Spotify streamers will have new video ads to endure on desktop and mobile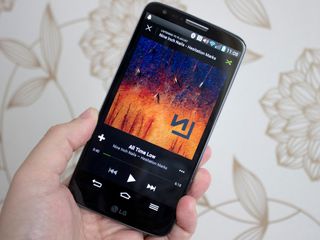 Spotify is a popular music streaming service, available for free and as a subscription. Those who have enjoyed the free, ad-supported experience will have some new advertisements to enjoy in the form of videos. The service has announced these new video ads, which will task streamers to endure both audible and two types of video-based advertisements.
The new video advertisements to be introduced by Spotify include Video Takeover and Sponsored Sessions. The former enables brands to provide desktop users with 15-30 second ad breaks, forcing those who have the app currently active in the foreground to watch through the entire duration. Should the Spotify app be minimized, the video ads on desktop will not play (since no one will be watching them).
The Sponsored Sessions are for mobile users, where companies can sponsor 30 minutes of uninterrupted playback - streamers have the choice to to sit through a video ad to unlock the 30 minute slot. It's reported that Coca-Cola, Ford, McDonald's and Universal Pictures have signed on with the new Spotify brand promotion services.
It'll be interesting to see how the new adverts are interacted with by streamers. Don't want the ads? Consider Spotify Premium.
Source: The Next Web
Get the Android Central Newsletter
Instant access to breaking news, the hottest reviews, great deals and helpful tips.
Well shit Posted via Nexus 7 2013 or Galaxy S5

i prefer Pandora. ability to shuffle play many genre stations, great audio quality yet low data use. Spotify fails on both.

If I am in the mood simply for a genre, then yes Pandora is superior. However I usually want to listen to an artist or album to try before I buy. For that Spotify is awesome.

Or mood mix. Love those. But there is a place for Pandora as well. Although I prefer Google Music All Access because it can stream, when I want it to choose my music. Don't care about Spotify data use. I'm on T-Mobile! ^^^ Posted via the Android Central App

I'm fairly certain the video ads do count against your T-Mobile data.

Really? With Pandora you can only listen to stuff related to what you want to listen to, you can only skip a certain number of tracks, there are God awful ads, and limited number of stations you can make, often many times the same songs play over and over again. With Spotify I can listen to exactly what I want, when I want, EVERY song by them, not just what I get lucky enough to hear play, then they also have offline playlists so I can listen to all that music without using my precious data. Then on top of all this they have radio functionality that works just like Pandora except in my opinion is way better predictive of what you actually want to hear. Just my two cents though. Posted via Android Central App

beat me to it Posted via the Android Central App

Well said. Pandora is way too mainstream. If you want a really good variety of music, both mainstream and underground, then spotify is the way to go. I have heard more "new" music listening to spotify than I ever thought possible. I mean I knew there was a ton of music out there but damn. I feel like I had blinders on. Spotify is for people who like to branch out with their music listening.

I prefer Google music... Pandora just goes way off track. I've had some stations that went completely out of the genre.. Pointless to listen to. Posted via my T-Mobile Note 3 using the AC App.

I'd go for Google Music...if they had a free option or if they had the music I listen to the most (My taste is a bit of a specialty haha so I'm even surprised that Spotify has so many movie scores available, but still).

I never cared for Spotify. I used random radio apps , the old "modified" version of Pandora lightly and then switched to Google Play Music when that launched.

I wonder how these videos will work on mobile since you're pretty much never looking at the app. And if T-Mobile's Music Unlimited will take this as part of that 'free' data stream (I'm guessing it will, but you never know).

Sometimes I feel kinda guilty when using Spotify Free. They gave away too much for free. So even a little more advertising wouldn't bother me. The only reason I still hold my subscription to Google Play Music is the ability to combine with your own music. I can make Playlists using both my own songs and songs downloaded through the app. Posted via Android Central App

At least it is free Posted via Android Central App

What I want, is Chromecast support. Spotify lost my premium subscription over that already and what little I still use them for might go away completely if I find these ads too intrusive or something that bogs down my computer or devices. I do like the idea of 30 minutes nonstop music though. But again, it's all in the implementation. We'll see. Posted via Android Central App

I figure that I will burn $10.00 per month on crap so I subscribed to Play Music. I like the radio stations as well as having my own music. As I'm typing this, Harry Conninck Jr just came on right after Sammy Davis Jr....just some good music all around.

make sure you check my new song on Google Play on 9/9/14
YBC Tha NeRd - Work

make sure you check my new song on spotify on 9/9/14
YBC Tha NeRd - Work

Good reason to uninstall. It's hard enough staying under 2 gigs a month. Hasta la pasta, Spotify.

Play music for the win! Posted via the Android Central App