Top 5 features Chrome OS is missing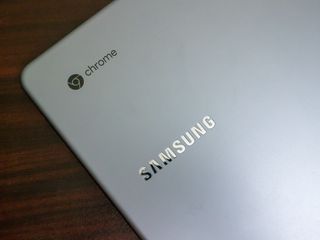 Chrome OS already handles the basics of a desktop and laptop operating system down. So much so, that unless you need a specific application that's only on macOS or Windows, you can happily use a Chromebook as your only device. It'll be fast, it'll be secure and it will only get better over time.
But that's not to say Chrome OS still doesn't have room to grow. It's making Linux applications easier to use later this year, Android applications are getting more capabilities, and Progressive Web Applications are going to become more commonplace. But there are a few creature comforts Chrome OS could handle better.
Customizable scroll speed for external mice
Chrome OS supports any USB or Bluetooth mouse or trackpad, but using the mouses's scroll wheel may feel… off… compared to Windows or macOS. The scroll speed on some of my mice feels just a bit too fast compared to how I've grown accustomed to over the last 20 years of using a computer, and there's no option in the settings to change this. It sounds trivial, but it's enough to keep me from using some of my mice with my Chromebook when I'm out and about.
Proper audio muting
This is something Windows and macOS do, too, but that's no excuse for Google. If you have audio coming from the web browser — say a YouTube video — then you open an Android application to listen to your favorite podcast. You press play on the podcast, and you panic because the sound from the YouTube video is still playing. If you switch between two Android apps, the audio from one will correctly pause, but the same is not true of the web browser. I doubt Google or any operating system builder could reach into a site to pause whatever media is playing back, but muting the browser when another application is playing media would suffice.
Better window snapping
You can snap application windows to the left or right of the display in Chrome OS, but Windows does this slightly better. When you snap an application in Windows, it shows a list of all the other application windows available to be placed on the opposite side of the screen, so you can get your split screen on that much faster. Windows also lets you quickly snap an application by pressing the Windows Key + Left or Right on your keyboard. It'd be great to see Chrome OS include either of these features.
System wide dark theme
You can get a dark theme for your browser, for Gmail and other websites, but it's piecemeal. Again, I'm not sure there's much Google could do as an OS builder to make a third party site display in a dark theme, but it'd be great to see one toggle to change the browser, Settings, and any compatible Android applications from the default light theme to darker tones.
Persistent media controls for web apps
Android applications already offer media controls in the notification area, but it'd be great for websites to be able to do the same. I don't expect every website to be able to do this, but sites that use service workers as part of their Progressive Web App should be able to. It'd go a long way to making PWA's feel more like "native" apps, and it'd be more convenient for the user to have all of their media controls in one place.
What say you?
What features would you like to see in Chrome OS? Let us know down below!
Number 4 is the reason I've never even bothered trying a Chromebook. And it's pretty easy to display a web page with a dark theme. Although it can occasionally be a little glitchy.

Proper Google Drive syncing like in Windows and Mac!!!

🍋You can't resize the Mouse Pointer. Damn annoying if you're over 50. 🍋It had no SMB or FTP support built-in. Having to rely on a single 3rd party plug-in is appalling. 🍋No BBC apps.

Isn't there a setting under Accessibility for changing that?

you can resize the mouse in the accessibility settings. It makes the mouse pretty hard to miss.

Better App Drawer and App Organization options...a must!

More external hardware support. I want to see more scanner support. I still unfortunately find myself needing to scan stuff. Also, more offline PDF editor support. I'm hoping this can be solved by a Linux app in the future because all chrome and Android apps don't cut it.

scan app can be solved by using linux app

See my comment to BigBuck5 below regarding offline pdf editing. Again, native would be better but kami might work for you until that happens.

Number One and above all features - app access to save apps, movies, music, and photos to an SD card. I have a huge collection of all of the above and would like to store offline instead of stream. Than go head and add everything else mentioned.

"Windows also lets you quickly snap an application by pressing the Windows Key + Left or Right on your keyboard." Chrome OS already let's you do this...

Gaming and graphic design are two massive stumbling blocks for making my Chromebook my go-to device. If I could run all the games I have on a Chromebook as well as Affinity Photo and Designer, I'd drop Windows forever. A sidebar or panel would also be nice instead of the shelf.

You can move the sidebar to either side instead of the bottom. Just right click on an empty part of it and hover over "shelf position".

For me there are obvious shortcomings, not all Chrome's fault, but they keep me from being able to make the switch from a PC. For example, the oneline version of Word doesn't seem to be able to display a simple document template correctly (it won't on the PC either). I have to use a templated document on a monthly basis, and it's jacked up every time. Another issue is some applications don't have the same functionality / abilities as they do on the PC or Mac. I can't make a simple annotation to a PDF document that can be viewed across multiple platforms like I can on a PC. Two seemingly small issues where the Chromebook lacks.

It's third party, not free, and maybe not perfect but kami does a pretty good job for pdf annotations that your can then see on any platform. It can also solid and merge. I've been using it for two or three years now, including every day at work. There is a webapp as well as an extension that works offline.
https://web.kamihq.com/web/viewer.html But admittedly, a built in solution would be very nice.

MS Office functionality is an MS limitation, nothing Google can do anything about. I left MS for Google Docs, Sheets and Slides and am very happy with their capabilities.

Until you try to import a non-trivial Office document... Right now the only Chrome OS solution is Office365 at $10/mo. Considering that I need it only about once a month, that is rather pricey. There are several MS Office replacements for Windows that are close to 100% compatible vs the less than 1% compatibility of the Google solutions. Perhaps Crostina will allow the installation of Office 2013 from a licensed ISO file.

Bigbuck5, There are 2 online versions of Word, the free one has the limitation you describe. Office 365 (for $10/mo with 1TB of OneDrive space) would work just fine. Kind of tricky using Office365 with Word documents that are stored on Google Drive but then a rather large amount of space is included with OneDrive and that works fine on Google OS. Well, there are irritating bugs with OneDrive but overall it works well.
-Bill

Everything here, to me, seems either too trivial or very superficial. Anyone who is really holding themselves back due to any of these reasons sound like they're not really interested in leaving the comfort of their current OS and are simply looking for a reason not to switch.

Agreed. I had an Asus c302ca and it was awesome, loved the experience enough that I upgraded to the Pixelbook recently via an awesome deal I found. I still have my Windows PC at home for any heavy work/special apps that I need, otherwise my Chromebook does everything I need casually and as a student. Even better yet, chromeOS is constantly improving, I think people are missing out by hesitating due to some of these articles.

A capable file manager that allows renaming and auto numbering of multiple files, like microsoft, is my number one nemesis.

Agreed... Plus the ability to easily map network drives, webdav, etc natively without plugins.

I prefer Chrome OS window snap behavior to Windows window snap. With Chrome OS I snap a window and everything else is left like I had it (and want it). With Windows, everything else gets squished into the other half of the screen and I either have to select one or click into a blank area of the screen to get things back to "normal" where I can proceed with what I was doing. That's extra work for nothing.

I had an ASUS Chromebook flip, and until the recent update, I was able to press the power button to put it to sleep. Now, it only gives me the option to sign out or power off. Having to press shift-search-l to put it to sleep is a pain in the a$$.

You mean "5 of the least important features for Chrome OS" don't you. Important missing features, features that would enable a Windows or MacOS user to move completely to Chrome OS:
-scanner support
-Java application support (e.g. MoneyDance)
-monitor calibration hardware support
-local copy of Google Drive as on a Windows machine (we don't all live in internet caves)
-a good mapping application for trip planning: must be able to choose multiple stops between the start and the destination. Obviously this includes downloadable maps.
-100% Microsoft Word and Excel applications, not Office 365 And I could go on and on but this is a start.
Android Central Newsletter
Get the best of Android Central in in your inbox, every day!
Thank you for signing up to Android Central. You will receive a verification email shortly.
There was a problem. Please refresh the page and try again.