The top 6 tweaks you need to make on your Huawei or Honor phone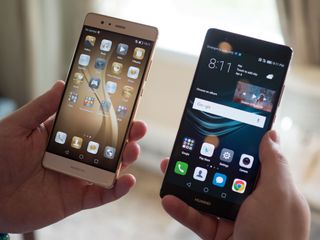 Huawei's EMUI software — used on its own phones, and handsets sold under the "Honor" brand — has improved a lot over the past year. But even in its most polished form, the current EMUI 4.1 release still has its quirks. If you're used to the way Android looks and works on Google or Samsung-designed phones, there are a few things you'll want to tweak to get things looking just right. And at the same time, EMUI doesn't always make it easy to discover some of its most useful custom features.
That's why we've put together a list of the first few things you should tweak on your new Huawei or Honor phone.
1. Disable the carrier name in your status bar
This one's a no-brainer. You know which carrier you're using. You send them money every month. So turn off the annoying persistent carrier text in your status bar by going to Settings > Notification panel & status > Display carrier name and toggling the option off. (Or just search for "carrier" in the search box in the Settings app.)
2. Got a fingerprint scanner? Enable the extra shortcuts!
Fingerprint security is a convenient way to unlock you phone, but the scanner on the back of Huawei phones can be used for a bunch of other neat shortcuts. Go to Settings > Fingerprint ID to view the available shortcuts.
The most useful one, in our experience, us swiping down on the scanner to open the notification shade. You can also swipe left and right to browse through photos, and holt to take photos or answer a call. Each of these shortcuts can be enabled or disabled individually.
3. Check performance settings
Unlike most Android phones, Huawei and Honor devices let you choose whether to favor performance or battery life in day-to-day use. Go to Settings > Advanced settings > Battery manager > Power plan to see the available modes. "Ultra power saving" disables all the but most basic features of your phone, so you probably don't want that unless you're extremely low on power.
As the names suggest, toggling between "Performance" and "Smart" modes can help you maximize performance in demanding apps and games, or squeeze a bit more life out of your phone's battery. Newer Huawei models tend to default to "Performance," but the default can vary from model to mode, so it's worth checking at least once.
4. Stockify your icons
The very latest versions of EMUI no longer customize most third-party apps' icons. But if you're on an older version of Huawei's software, you may find certain Google app icons are old, and third-party apps get shoehorned into an ugly rounded border. Fortunately there'a simple way to bring some sanity to your app icons — the Stockify theme by MoDaCo's Paul O'Brien.
The theme restores apps' icons to their default, free from rounded rectangles, and changes EMUI's own icons to something closer to Google's Material Design. It's definitely worth a shot if you're not feeling any of the bundled themes.
5. Tweak your "View mode" setting
Some larger Huawei phones like the P9 Plus let you tweak the way apps and menus are displayed to show more or less on screen at a time. Check under Settings > Display to see if you have this option. "Large" makes everything appear bigger (and easier to see).
"Small" shows more stuff on-screen, improving information density. And as you'd expect, "Medium" is somewhere in the middle. (It's similar to the native display scaling feature in Android 7.0 Nougat.)
You'll need to restart to change this setting, but setting it to "Small" or "Medium" can help you make the most out of a big-screened Huawei phone.
6. Set your "Protected Apps"
EMUI is aggressive about stopping apps draining your battery in the background — really aggressive. If you want to guarantee an app won't be automatically killed when you power off your screen, go to Settings > Advanced settings > Battery manager > Protected apps and toggle on the apps you want to be able to run when the display is off.
Most popular messaging apps are already "protected" by default, but it's still worth checking that the list of apps here makes sense for you. Missing notifications from an app? This is your most likely culprit.
Huawei and Honor owners, be sure to hit the comments and share your own tips and tricks!
Sign up for Black Friday email alerts!
Get the hottest deals available in your inbox plus news, reviews, opinion, analysis and more from the Android Central team.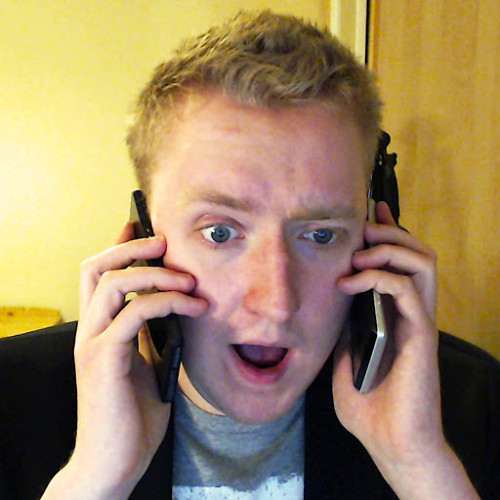 Alex was with Android Central for over a decade, producing written and video content for the site, and served as global Executive Editor from 2016 to 2022.