EE to scrap Orange Wednesday 2-for-1 cinema ticket deal after a decade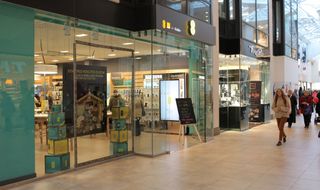 EE will be scrapping the Orange Wednesday 2-for-1 cinema ticket deal after being available for a decade. Customers of Orange (and subsequently EE) have enjoyed a weekly deal that allowed them to head down to their local cinema to check out the latest blockbusters at a reduced price. This offer will no longer be available after February 2015, but the carrier stresses they are working on a worthy successor. According to Marketing Magazine:
The reasoning behind the move is due to EE failing to agree terms with its commercial partner, film distribution body Cinema First. It was a strange service to remain active under the EE branding, especially given the operator has been pushing 4G and movies since becoming the umbrella brand. It's not yet known what deal will replace Orange Wednesday.
Source: Marketing Magazine
Bye bye EE will move elsewhere then. I used to use it a lot

Why would you think they're obligated to continue this deal for all of eternity?

He's not saying that they should do it forever. Simply that it was one of the reasons he is with the network, and without that draw is happy to leave. Perfectly legitimate. Posted via Android Central App

U wot EE Posted via the Android Central App

Thought I would have a chance to use this now I'm on EE (T-Mobile users can't access this) but looks like that's gone too. Guessing that the cinemas will need to start their own promotions otherwise their business will drop even further because of this, The ones in prime locations will be ok but the others will suffer. They charge way too much these days, esp when many have not invested in seats, picture quality etc.

Noooooooooo! Now I have to pay £10+ for a ticket Posted via the Android Central App

Honestly thought this had been going a lot longer than a decade. Wow.

Well the cinemas will be quieter on a Wednesday now :) Posted via the Android Central App

My cinema does a £5 ticket for Tuesdays and Orange Wednesdays were always interesting. Haha.
Android Central Newsletter
Get the best of Android Central in in your inbox, every day!
Thank you for signing up to Android Central. You will receive a verification email shortly.
There was a problem. Please refresh the page and try again.