Echo, Fire TV, Echo Spot, and more: Everything Amazon announced at its Fall event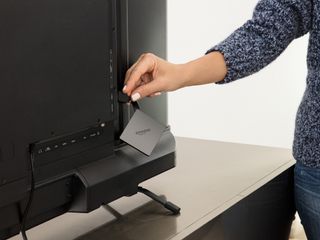 Today, Amazon unveiled a boatload of new hardware at a quickie event in Seattle. That's not to downplay it at all. I've been to a lot of hardware events over the years, and this one might well be packed with more new devices than any before.
And, yeah. It can be a bit overwhelming. So let's round it all up here with some thoughts on each and what we hope to expect.
Here's the breakdown. Hit a link to jump on down, or scroll through for the whole smash:
New Amazon Echo — smaller, less expensive at $99
That sort of sums it up, right? The rumors were true, the follow-up to the original Echo — some three years later — is a little smaller, a little more stout, with a lower price tag to go along with it.
It also looks a lot better. The basic models run $99 and come with a fabric cover in charcoal, heather gray or sandstone. If you prefer wood, however — and who doesn't, right? — add $20 to the total, and choose between oak and walnut. There's also a metallic silver finish at the higher price.
It's double the price of the Echo Dot, but this is going to sound so much better.
The new Amazon Echo ships on Oct. 31.
See at Amazon (opens in new tab)
Amazon Echo Plus — better sound and a smart up at $149
If the original Amazon Echo form factor is more your jam — ya know, tall, plastic, not much to look at — this is what you'll want. It's got a larger tweeter than the revamped Echo, so theoretically it should sound a little brighter.
But the bigger difference is that the new Echo Plus also serves as a connected home hub. (If you've used Samsung's SmartThings hub, you'll know where this is heading.)
That's a big deal because hubs are the difference between having a bunch of things that are connected but don't actually work together, and having a bunch of connected things that actually know what each other is doing.
You've got three colors from which to choose — black, silver and white. The Echo Plus ships Oct. 31 for $149.
See at Amazon (opens in new tab)
Echo Spot — an Alexa alarm clock made sexy at $130
This is the one I'm truly excited about. It's Alexa in a bedside alarm-style sort of thing, with a 2.5-inch color display. That means video, but it really means more information. And that's key because if Alexa ain't talking to you, she ain't giving any information. (And who really wants Alexa going on in the background all the time?) And the little camera tucked in there? That means video calls over Alexa Calling.
Put it another way: It looks a lot like that Vobot alarm clock I took a look at recently, only it makes the Vobot look like a dot matrix Alexa versus something you'd expect in 2017.
Very, very cool. We'll just have to see how good the 2.5-inch speaker sounds. Chances are it'll be OK, but lacking any real bass.
You can get the Echo Spot on Dec. 19 for $129 in either black or white.
See at Amazon (opens in new tab)
New Amazon Fire TV 4K with HDR ($69)
It's all about the dongle these days, and the new Amazon Fire TV follows that trend. It's more than a puck, but less than a box. And in any event it'll hang off the back of your TV.
The 4K resolution isn't new, but doing it at 60 frames per second is. And this one also brings HDR10 support and Dolby Atmos audio, which is what you'd expect from something like this in 2017.
While it's not a new box, it does have the same internal storage (8GB) and RAM (2GB) as the previous-generation Fire TV, so it should serve you just fine. But ... because it's a box you'll lose out on an Ethernet port. For that, you'll need a dongle for the dongle (opens in new tab).
Also new on the TV front: If you've got a security camera that hooks into Amazon Alexa, you'll be able to view it on the new (or existing) Fire TV, just like you can on the Echo Show.
The new Amazon Fire TV ships on Oct. 25 for $69.
See at Amazon (opens in new tab)
Echo Button — colorful fun for $20
Now this is cool. Alexa can play all sorts of games. Now? She'll be able to set you up with a buzzer to, well, to buzz in with.
Really, though, it'll be fun to see what developers come up with for these things. Games are the obvious example, but we'll probably see so much more. For starters, Amazon says to expect the following:
Trivial Pursuit from Hasbro
Sounds Fun with Mike Epps
Buzzer Beater Basketball Trivia with Karl-Anthony Towns
Fourth Down Football Trivia with Philip Rivers
Full Count Baseball Trivia with Buster Posey from Ground Control
Beat the Intro from Musicplode. The Echo Button isn't up for sale yet, but when it is you'll get a couple of them for $20.
Echo Connect — actual phone calls over Alexa for $35
I've previously talked about how Alexa messaging is a big deal, but one thing was missing. That's the ability to call someone's actual phone — and it's something Google beat Amazon to, thanks in no small part to having Google Voice and Project Fi under its belt.
Amazon doesn't have those things. So instead it's built a little box that'll connect to an existing landline (kids, ask your parents what those are) and allow you to place actual phone calls to actual phones.
Yeah, you'll have to have a landline. Yeah, a lot of us don't have those anymore.
But a lot of folks still do.
It'll be available Dec. 13 for $35.
See at Amazon (opens in new tab)
That's all, folks ... for now
That's one hell of a haul for Amazon as head head into the holiday shopping season. Three new Echo speakers. A new Fire TV. Echo Buttons. Echo Connect. That's a ton of hardware — none of which will set you back anymore than $150, which is saying something.
Google's up next with an event on Oct. 4.
We'll have to see if they tip the scale back the other direction.
Have you listened to this week's Android Central Podcast?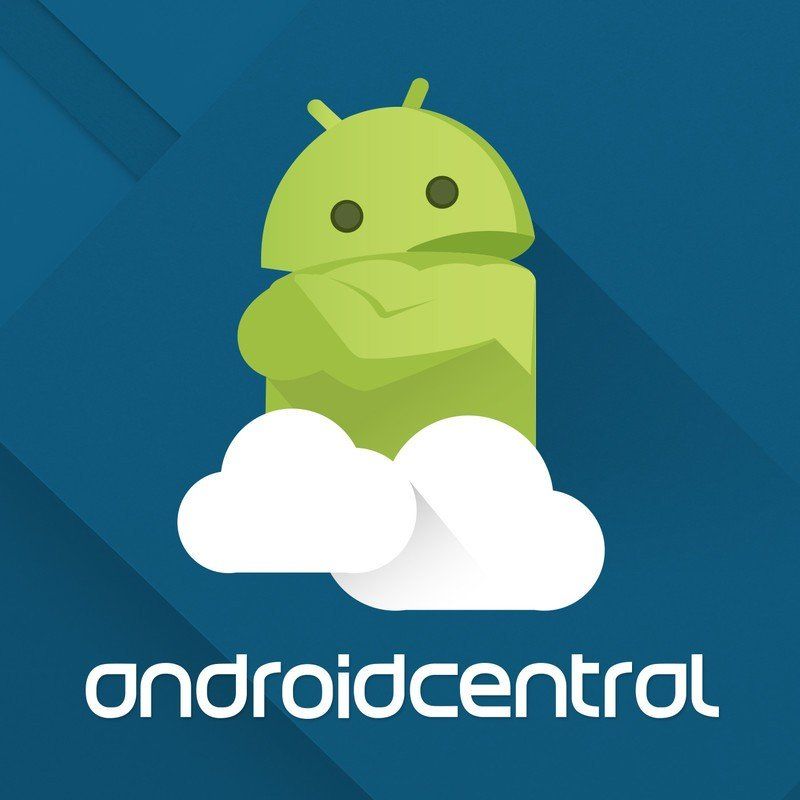 Every week, the Android Central Podcast brings you the latest tech news, analysis and hot takes, with familiar co-hosts and special guests.
Android Central Newsletter
Get instant access to breaking news, the hottest reviews, great deals and helpful tips
"It also looks a lot better." Disagree. The original Echo looks better. The fabric fad is one of the dumbest design trends in recent memory. Some day you will be looking at this wondering how you ever thought it was attractive somewhat akin to how almost all 70s fashions appear today. Fabric will be regarded the same as green sh@g carpets, black wood paneling and popcorn ceilings.

Huh? Looks pretty timeless to me.

If it's so timeless why don't you have this kind of fabric covering your car dash?

Probably cause I'm one of those filthy millennials that's embraced public transit and doesn't see the need for a car :) Regardless, I DO have that fabric on guitar amps that I own, some speakers that I own, it's also big in audio hifi equipment as well as some car seats from the Lyfts I take on occasion.

Ah. A hipster. Got it. 'Nuff said.

Hey, I'm proud of who I am and the things that I do to make my community a better place. Nuff said.

It really does look a lot better. Too bad I have Google Home. I'mma see what Google got to offer next month for me

Fabric gets dirty and is difficult to keep clean, bad enough trying to keep fabric on my settee clean.

Well, the fabric looks much better than plain ass black.

Come back in 10 years and you will laugh at that statement. People in the 70s thought their kitsch was awesome too at the time. Now it just looks ridiculous.

This isn't the same thing. This isn't shagg or any of the stuff you've mentioned.

Come back in 10 years and we'll talk.

My question if I have a 4K TV that has HDR, is Amazon adding more content and at what price? If I subscribe the CBS All Access via this new device, will ST-Discovery be in HDR or 4K and what about the sound?

It's all going to be dependent on the content provider. Prime video has some 4k HDR content.

Echo connect = DOA. Why spend the extra $35 for a dying POTS line when you can get a Google Home product and a free Google Voice line. Done.

This does both incoming and outgoing calls. Google Home only does outgoing.

I am here ready to buy one. I am sure I am not alone. Landlines are pretty alive in Europe.

What part of Europe? I am in the UK and most people i know uses their mobile and the only reason they have a landline is because of home broadband. i know many that do not even have a phone connected to their landline, myself included. I do have a VoiP system, which i had when I was using Wireless broadband, so no landline, but I do not even use that much these days.

Just to head off any criticism of AndroidCentral covering Echo products: the Echo and Echo Dot run on Android. https://medium.com/@micaksica/exploring-the-amazon-echo-dot-part-1-inter...

TBH, i thought it did, but was not 100% sure, I did think maybe it was Linux modified by Amazon.

If Sonos announces Google Home support, it's game, set, match for me especially now that I can set reminders. I was interested in a Dot until Google announced the GH Mini. I would be interested to know, Phil, what you think the No. 1 reason to get BOTH a Google Home and an Echo product is.

We have 3 Amazon Echos, 2 Dots, and 7 Google Homes at our house. We use both quite regularly. They both don't have everything we need. Google has the most uses but really lacks in some surprising areas (limited calendar support so that is a big blow to being a digital assistant for us, no sleep timer, no conferencing or calling/dropping in on other GH speakers like the Echo can.) Amazon Echo - Main uses are Audible and my Calendar (Google sucks at supporting its own product Google Calendar. You can select which calendars you want to read from for the Echo. Google Home only reads your main calendar and you have no options to select which secondary or shared calendars) Side uses to control my Wink Smart Home system. and conference like dropping in or calling a specific Amazon echo speaker that I have or at my parents house etc, I never use it for questions etc since Google is king there) Haven't tried multi room for music since I use Google Play music which isn't available on Echo. Google Home - Main uses everything else, controls my Wink Smart Home system (Wink for individual lights, IFTT for rooms and groupings, for music I use Google Play Family subscription including Multi-room which is nice, casting to my TV's, questions, weather, Really wish they could add Audible support (its a pain to try and cast from my S7 too many clicks since Audible doesn't have Google Cast also GH doesn't have sleep timer support), and calling while at home from GH is convenient to from the Home. Additional devices
We also have 3 Harmony hubs to control TV and Sound systems and LED lighting in junction with IFTT GH and Amazon Echo, and 3 Chromecasts, 3 Chromecast audios, 1 Fire TV. As for Wink Smart home we have 5-6 cameras, 3 smart deadbolt door locks, 35 zwave light switches/dimmers, 2 plug in zwave switches, 2 Hubs, smart garage door opener, door and window sensors, 4 motions, 2 sirens, 2 Relays (lookup Wink Relay). It's like the Jetson's lol.

Fantastic summary. Based on your uses, it sounds like I don't really need any Echo products as of right now. I am primarily voice controlling my Philips Hue system and Google Play Music. I will likely get a Sony 4K TV soon and those run off of Android TV, which I understand means they work with GH and Google Cast tech. Will be very interesting to see what comes out on October 4th in terms of Google hardware and software/feature updates. And I would imagine, like reminders, Google is still working on deep integration with its own calendar. I don't need it that to work with Home beyond creating an event. I have Google Calendar synced with all my calendars across all my devices and tend to like to look at it using the monthly layout on a big screen (PC on living room TV). Thanks for the detailed response!

and no sooner do I post my comments and AC posts this... "Though today's announcement talks about Assistant arriving on Android TVs as a whole, the first hardware to get the service will be the NVIDIA Shield Android TV. If you have one, you'll be able to grab a (rather large) update starting today. Google specifically notes that Sony's Android TV-powered Bravia TVs will get it "in the coming months" but makes no note of a time frame for other Android TV devices other than the previously known detail that it has to be running Marshmallow or later."

The Echo Spot looks nice to be honest, but i am not really into this personal assistant spy things, if the Echo Spot just did stuff like the weather, time maybe the odd reminder it would be fine, i would prefer it not to have a microphone in and is that a camera at the top? Also the price is far too high.

Hey AC. When are you going to do a comparison of the various tin foil hats available?

Not really that exiting to be honest,

What does exiting have anything to do with it? Who is exiting? Why are they exiting? Where are they going to after they exit?

Echo Connect would be great, but it fails at being useful if you have an Ooma placed off the beaten path. I have no phone lines to plug it into. The only phone line is Ooma to the main phone base which is in the basement. The other cordless phone bases are just for charging. People should at least have a bluetooth phone system that connects to their cell in their house. It is annoying calling my 30 something peers and they miss my call because their phone was in the other room and didn't hear it. For about a $150 one time cost, boom, you have a psuedo-landline. We started using Ooma before those type of phones were really available or else we would have just done that. Our neighbors got one in lieu of an Ooma and it seemed to work well enough. Perhaps when we need new home phones, we will pay a little extra for that style and ditch Ooma.

Ohh the Echo brand is strong, more like strong-armed by Amazon's marketing department. If Echo is the service, they just confused the heck out of the general public.

Out of all of that, Echo Spot looks like a good Alarm clock replacement... (But it's expensive at $130 bucks)
Android Central Newsletter
Get instant access to breaking news, the hottest reviews, great deals and helpful tips
Thank you for signing up to Android Central. You will receive a verification email shortly.
There was a problem. Please refresh the page and try again.