Echo, Fire TV, Echo Spot, and more: Everything Amazon announced at its Fall event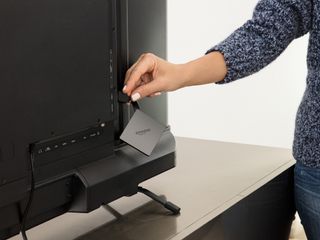 Today, Amazon unveiled a boatload of new hardware at a quickie event in Seattle. That's not to downplay it at all. I've been to a lot of hardware events over the years, and this one might well be packed with more new devices than any before.
And, yeah. It can be a bit overwhelming. So let's round it all up here with some thoughts on each and what we hope to expect.
Here's the breakdown. Hit a link to jump on down, or scroll through for the whole smash:
New Amazon Echo — smaller, less expensive at $99
That sort of sums it up, right? The rumors were true, the follow-up to the original Echo — some three years later — is a little smaller, a little more stout, with a lower price tag to go along with it.
It also looks a lot better. The basic models run $99 and come with a fabric cover in charcoal, heather gray or sandstone. If you prefer wood, however — and who doesn't, right? — add $20 to the total, and choose between oak and walnut. There's also a metallic silver finish at the higher price.
It's double the price of the Echo Dot, but this is going to sound so much better.
The new Amazon Echo ships on Oct. 31.
Amazon Echo Plus — better sound and a smart up at $149
If the original Amazon Echo form factor is more your jam — ya know, tall, plastic, not much to look at — this is what you'll want. It's got a larger tweeter than the revamped Echo, so theoretically it should sound a little brighter.
But the bigger difference is that the new Echo Plus also serves as a connected home hub. (If you've used Samsung's SmartThings hub, you'll know where this is heading.)
That's a big deal because hubs are the difference between having a bunch of things that are connected but don't actually work together, and having a bunch of connected things that actually know what each other is doing.
You've got three colors from which to choose — black, silver and white. The Echo Plus ships Oct. 31 for $149.
Echo Spot — an Alexa alarm clock made sexy at $130
This is the one I'm truly excited about. It's Alexa in a bedside alarm-style sort of thing, with a 2.5-inch color display. That means video, but it really means more information. And that's key because if Alexa ain't talking to you, she ain't giving any information. (And who really wants Alexa going on in the background all the time?) And the little camera tucked in there? That means video calls over Alexa Calling.
Put it another way: It looks a lot like that Vobot alarm clock I took a look at recently, only it makes the Vobot look like a dot matrix Alexa versus something you'd expect in 2017.
Very, very cool. We'll just have to see how good the 2.5-inch speaker sounds. Chances are it'll be OK, but lacking any real bass.
You can get the Echo Spot on Dec. 19 for $129 in either black or white.
New Amazon Fire TV 4K with HDR ($69)
It's all about the dongle these days, and the new Amazon Fire TV follows that trend. It's more than a puck, but less than a box. And in any event it'll hang off the back of your TV.
The 4K resolution isn't new, but doing it at 60 frames per second is. And this one also brings HDR10 support and Dolby Atmos audio, which is what you'd expect from something like this in 2017.
While it's not a new box, it does have the same internal storage (8GB) and RAM (2GB) as the previous-generation Fire TV, so it should serve you just fine. But ... because it's a box you'll lose out on an Ethernet port. For that, you'll need a dongle for the dongle.
Also new on the TV front: If you've got a security camera that hooks into Amazon Alexa, you'll be able to view it on the new (or existing) Fire TV, just like you can on the Echo Show.
The new Amazon Fire TV ships on Oct. 25 for $69.
Echo Button — colorful fun for $20
Now this is cool. Alexa can play all sorts of games. Now? She'll be able to set you up with a buzzer to, well, to buzz in with.
Really, though, it'll be fun to see what developers come up with for these things. Games are the obvious example, but we'll probably see so much more. For starters, Amazon says to expect the following:
Trivial Pursuit from Hasbro
Sounds Fun with Mike Epps
Buzzer Beater Basketball Trivia with Karl-Anthony Towns
Fourth Down Football Trivia with Philip Rivers
Full Count Baseball Trivia with Buster Posey from Ground Control
Beat the Intro from Musicplode. The Echo Button isn't up for sale yet, but when it is you'll get a couple of them for $20.
Echo Connect — actual phone calls over Alexa for $35
I've previously talked about how Alexa messaging is a big deal, but one thing was missing. That's the ability to call someone's actual phone — and it's something Google beat Amazon to, thanks in no small part to having Google Voice and Project Fi under its belt.
Amazon doesn't have those things. So instead it's built a little box that'll connect to an existing landline (kids, ask your parents what those are) and allow you to place actual phone calls to actual phones.
Yeah, you'll have to have a landline. Yeah, a lot of us don't have those anymore.
But a lot of folks still do.
It'll be available Dec. 13 for $35.
That's all, folks ... for now
That's one hell of a haul for Amazon as head head into the holiday shopping season. Three new Echo speakers. A new Fire TV. Echo Buttons. Echo Connect. That's a ton of hardware — none of which will set you back anymore than $150, which is saying something.
Google's up next with an event on Oct. 4.
We'll have to see if they tip the scale back the other direction.
Have you listened to this week's Android Central Podcast?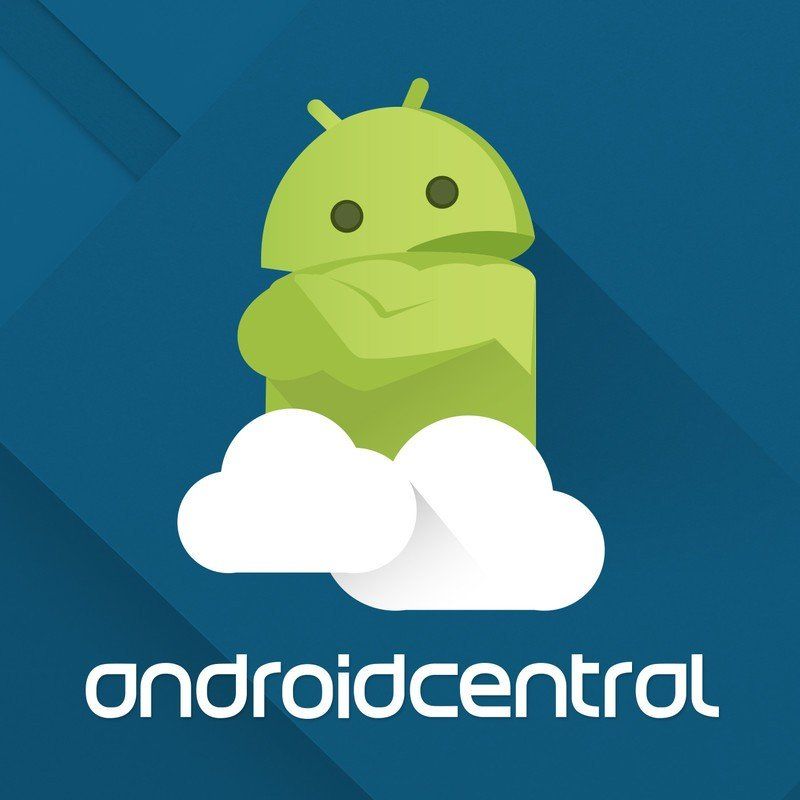 Every week, the Android Central Podcast brings you the latest tech news, analysis and hot takes, with familiar co-hosts and special guests.
Be an expert in 5 minutes
Get the latest news from Android Central, your trusted companion in the world of Android