Does the Amazon Echo Show 5 have a camera?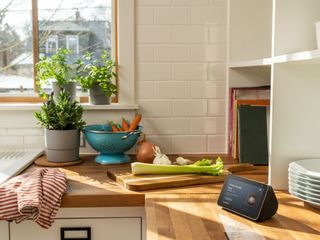 (Image credit: Amazon)
Best answer: Yes, there is a front-facing camera that you can use for video chat. Amazon has included a shutter that slides over the camera to better protect your privacy.
What is the Echo Show 5?
It's the latest smart display created by Amazon. With it, you can ask Alexa to play music, open Amazon Prime Video, check your calendar, make video calls, and much more. You'll also be able to control your smart home, both by giving verbal commands to Alexa and by adjusting things like thermostat temperatures on the screen.
The display makes it ideal for showing your smart home security camera feeds. If you use it in conjunction with the Ring Video Doorbell, you'll also be able to see who's on your front porch. When not actively being used, Echo Show 5 continues to be useful by functioning as a clock.
One of the best things about it is that the compact size and abilities make it usable just about anywhere in your home. Additionally, it offers the best value of any other Alexa display since it features speakers, a microphone, and a screen for well under $100. We got our hands on one of these babies and have liked how convenient it is to use. Check out our Echo Show 5 review if you're interested in learning more.
Privacy in mind
The Echo Show 5 allows you to protect your privacy better than any Alexa device thus far. There's a button that simultaneously turns off the microphone and the camera. For added protection, you slide the built-in shutter over the front-facing camera to make sure the camera can see nothing.
If you're hesitant to get a smart home assistant because of its recording abilities, then you should note that Amazon recently made some changes to Alexa. You can now delete recordings by merely saying, "Alexa, delete everything I said today," and she'll delete everything from midnight up until the moment you gave the command. If you want something removed immediately, you can also say, "Alexa, delete what I just said." These changes aren't perfect, but they're a step in the right direction.
Now, to take advantage of this record-deleting feature, you'll need to dive into the Alexa app settings and turn it on. Amazon claims this is to prevent accidental deletions, but we're pretty sure most people would prefer this feature was enabled to begin with. Keep in mind that there is currently no way to delete all previously made recordings. Hopefully, that's something that will be added in the future.
Who should get the Echo Show 5?
The Echo Show 5 can work for anyone but is an especially great fit for those who make frequent video calls or who own Alexa-enabled smart home systems and security cameras. The ability to turn off the microphone and cover the camera makes it an excellent choice for anyone who wants to protect their privacy.
As far as cost goes, this is one of the best priced Alexa units that has come out so far. Especially given that it features speakers, a screen, and a camera. If you're thinking of upgrading your current Alexa device or getting one for the first time, this is the one to go with.
Compact display
The best speaker and screen combo offered for Alexa
The Amazon Echo 5 is the cheapest Alexa device to offer both a screen and a speaker. Use it to check the weather, watch videos, listen to podcasts, and much more. You'll also be able to control your Alexa-enabled smart home devices. The front-facing camera makes it easy to make video calls. Don't worry; you can protect your privacy by turning off the microphone and sliding a shutter over the lens when it's not in use.
Sign up for Black Friday email alerts!
Get the hottest deals available in your inbox plus news, reviews, opinion, analysis and more from the Android Central team.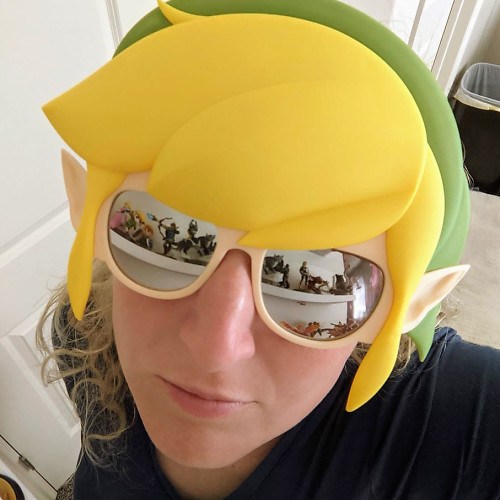 Rebecca Spear is a staff writer for Android Central who loves following the latest tech, drawing with her Wacom, and playing video games. You can find her posting about her pets, art, and video game preferences on Twitter @rrspear.