Dell Streak 7 getting a bugfix update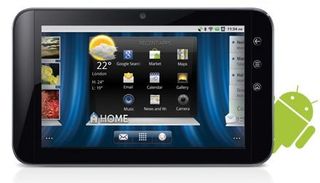 The Dell Streak is one of those early Android tablets that quickly fell by the wayside, but that doesn't mean there isn't a fair number of you still rocking it. The Streak 7 got its Honeycomb update back in October, but bugs have persisted. Today, some of them are being squashed. Android Central reader sainthooligan gives word that a new update is coming down the pike, and it's supposed to take care of a nagging issue of the sound cutting out when connected to the docking station. Sainthooligan says it looks like it's a full package update, so be sure to back up your device before flashing.
We've go the download and instructions after the break.
Thanks, sainthooligan!
Here's how to update:
Download the update from Dell.

(opens in new tab)

Rename it to update.pkg
Copy the update to your SD card.
Turn the Streak 7 off.
System Recovery Utility: Press and hold the volume + button and the power button, hold both button down until the configuration menu appears on the screen.
Select update package.
Android Central Newsletter
Get the best of Android Central in in your inbox, every day!
Do we need to NVFlash back before flashing this update?

If you're running stock US wifi-only (for which this is intended), then you can flash it according to the instructions. Because it is an OEM .pkg, you've got to be using the stock recovery to flash it. Flashed it, worked fine & audio while on dock works fine. looks like it was left out that it must be renamed to "update.pkg". more info here: http://www.tabletroms.com/forums/streak-7-accessories/3622-s7-docking-st...

Followed the instructions and update was rejected. Now my launcher keeps giving the Force Close message every 30 seconds. I have a stock Dell Streak 7.

i have the same problem i need help

Downloaded file, renamed it and put it in the root of my sdcard. Started as described but I got Failed/can't mount /mnt/sdcard/sdcard2(no such file or folder) Another such path with update.pkg added to the path. Another two paths with the second listing update.zip added to the path. Press up volume to shut off. Restart stuck on Dell logo! I knew that I should have waited. :-( It doesn't connect to PC from the Dell stuck logo either. Drivers seemed to be messed up, can't reinstall but maybe not from its present stuck state. Maybe this update.pkg had to be on a added sdcard and not what file manager apps refer to as its sdcard??? Streak 7 came with v2.2 but OTA to v3.2 on the first day. EDIT:
Put it on a external SD card and then got a "FOTA Model Name Mismatch". Read somewhere to use "Update.pkg" instead of "update.pkg" and that worked.

I was able to download the file and just click on it and it took care of the install itself. Didn't have to rename it. Verified with the new build number.

LMAO @ everyone overthinking the installation of this .pkg file - as FredOak said, it's a click-to-install type of deal.
Android Central Newsletter
Thank you for signing up to Android Central. You will receive a verification email shortly.
There was a problem. Please refresh the page and try again.