Top 5 VR180 videos you can watch on YouTube with Daydream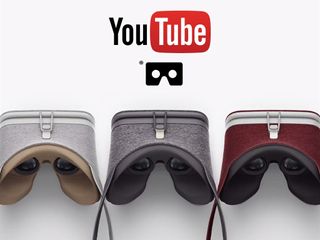 From live performances to pre-recorded films, you have plenty of options for the types of videos available in virtual reality. Although most common, 360° videos aren't the only viewing option for VR. You can experience almost the same amount of fun with a 180° video! Yeah, you might not be able to turn all the way around to see the scenery behind you but that's okay! It's just as fun to still be able to move your head around to focus on all the things in your sights.
Travel to Bangkok and experience the Buddha Temple
Why you can trust Android Central Our expert reviewers spend hours testing and comparing products and services so you can choose the best for you. Find out more about how we test.
YouTube channel Oprod has filmed their entire trip to Thailand for you to experience in VR180. My personal favorite of this playlist has to be the experience from inside the Buddha temple. It's absolutely mesmerizing to see the sun shining in on the structure, creating an ambiance of serenity and beauty. Outside of the visuals, it's exciting to experience the excitement of traveling without having to leave your living room.
JamJam' live session at Tower Records
If you are as much of a music head as I am there is nothing you love more than experiencing a concert up close and personal. Well, there is one thing better and that's a live jam session where they've mashed some of the best musicians together to perform for you. Jammcard brought exactly this to the table by uploading a VR180 video of a performance at Tower Records. Better watch this video standing up, as this jazzy sound is sure to get your feet moving.
I'm Poppy.
I'm Poppy. I am Poppy. I am Poppy?
Poppy is definitely in a love or hate relationship with all of her viewers. Regardless of whether you love or hate her, she has responded to the viewer's interest in virtual reality by releasing this... interesting video. There is always a sort of uncomfortable entertainment when I watch her videos where I don't know if I want to laugh or cry, but for some reason, I'm addicted. Just a warning, if you jump into the world of virtual reality with her you might not leave!
First We Feast interview with Sean Evans from Hot Ones
If you haven't heard of First We Feast, I recommend checking them out. Their host Sean interviews your favorite celebrities while both of them eat wings that increase in heat as they go further. Not only do they cover hot topics, but they also cover hot sauces. If you're a fan of watching interviews in your spare time, these are definitely some to give a look. While watching through the VR180 experience it's almost as if your sitting right at the table with them. So order yourself some hot wings to include yourself in the party and click the link above!
Teen Choice Awards
There is always this general opinion that the Teen Choice Awards are only for teenagers to enjoy, and that's not true. I know plenty of adults who spend their time on the Disney Channel or Nickelodeon and not because the kids in their house are forcing them to. When you find yourself so invested in these young stars you want to see what the face being your favorite character can achieve in their life! Do just that with the Teen Choice Awards, and one-up your viewing experience by visualizing yourself standing right in front of your favorite actors with the VR180 experience.
Thoughts?
What did you think of the videos above? What do you think will be your favorite genre of videos to watch in virtual reality? Tell us in the comments below!
Get the Android Central Newsletter
Instant access to breaking news, the hottest reviews, great deals and helpful tips.
Essa Kidwell is an expert in all things VR and mobile devices who can always be found with an Oculus Go, a Pixel 2, and an iPhone 7+. They've been taking things apart just to put them back together for quite some time. If you've got a troubleshooting issue with any of your tech, they're the one you want to go to! Find them on Twitter @OriginalSluggo or Instagram @CosmeticChronus.