Best PS4 Games in 2022: Top PlayStation games ranked
The best Shooters
Shooters are undeniably popular and for good reason. There's not much as satisfying as popping a monster in the head, whether it be a demonic ghoul from hell or a Nazi. It'd be impossible to list every great shooter out there, but we've compiled a handful of the best that PlayStation has to offer.
Metro Exodus
Did anyone ask for yet another post-apocalyptic game on this list? You got it. Metro Exodus takes players from the titular metro and finally lets them explore the devastated wasteland of Russia. Artyom must now find a new home for his family and allies, but horrifically mutated creatures and hostile humans stand in his way.
Metro Exodus features a dynamic weather system, crafting system and has some top-notch gunplay. For those who prefer not to run and gun, you can take out your enemies through stealth. In fact, that's probably the best way to complete certain missions. It also has a fantastic photo mode so that you can capture the entire experience.
Metro Exodus
Another game about the nuclear holocaust. Fun! As its name suggests, we're leaving the metro and going above ground to face unknown threats and try to find what's left of humanity and civilization.
Wolfenstein II: The New Colossus
Did anyone order some much-needed catharsis? Slaughter Nazis and white supremacists alike in Wolfenstein II: The New Colossus. This follow-up to The New Order takes place in an alternate history where the Nazis won WWII. As the regime expands its power into the U.S., B.J. Blazkowicz takes up arms with the help of some freedom fighters to win their country back.
I can't say enough good things about the combat in Wolfenstein II. You can dual-wield assault rifles and create some mayhem or throw a hatchet to take out some Nazis from afar. There's no wrong way to kill a Nazi here. And I'm sorry to say this, but you may need to kill some dogs, too. Or just bum rush past the area. That's always a valid choice.
Wolfenstein II: The New Colossus
It's always a good time to punch some Nazis. B.J. Blazkowicz is back to take the fight to America as he attempts to kill the Nazi leadership oppressing the country. It's pretty apt given, well... gestures at the world.
DOOM
Doomguy is back and better than ever. DOOM Eternal isn't on this list, even though it's newer, because, well ... DOOM is just a better game. Fight through the demonic forces of hell and drench yourself in the blood of your enemies while listening to a killer heavy metal soundtrack by Mick Gordon. Seriously, the soundtrack is one of the best out there. Just take a listen. It definitely gets your blood pumping and ready for action.
The multiplayer here isn't amazing, but the single-player campaign is where it's at. Plus, a level editor called SnapMap allows players to create their own levels and upload them online. It may not have seen the light of day as DOOM 4, but this DOOM reboot was everything fans hoped for and so much more.
DOOM
Sometimes there's no better catharsis than ripping and tearing through the demonic forces of Hell. The Doom Slayer is back and better than ever, with an immaculate soundtrack to boot. DOOM Eternal is good, but fans still love DOOM from 2016.
Call of Duty: Modern Warfare
There are about a thousand Modern Warfare titles in the Call of Duty franchise. This isn't the original or the remake of the original. Instead, it's a reboot. Regardless, it's actually a pretty great game in its own right, pitting players against Russian forces invading the fictional country of Urzikstan.
Nobody's really here for the campaign, though. Modern Warfare's multiplayer modes support cross-play and cross-progression for the first time in series history, opening the barriers to play more than ever before. You can say what you want about the derivative nature of Call of Duty games, but the gunplay is second to none. There's a reason Infinity Ward is a master at what it does.
Call of Duty: Modern Warfare
Recent Call of Duty games have been hit or miss, so when Activision decided to give the popular Modern Warfare lineup a reboot, it was quickly a hit. This isn't to be confused with Call of Duty 4: Modern Warfare or Call of Duty: Modern Warfare Remastered.
Borderlands 3
This was a big one for Gearbox Software, and it delivered spectacularly. Though the humor can be hit or miss depending on your tastes, this is a true Borderlands game through and through, taking us across the galaxy to meet an eclectic cast of characters and save the universe from certain doom. No pressure or anything.
Borderlands 3 takes what worked in the second and turns it up a notch, bringing to the table even more guns, locations, and enemies than ever before. Journey from the familiar desolate landscapes of Pandora to the swamplands of Eden-6 as you attempt to stop the Calypso Twins from opening up the Great Vault, ushering in unknown horrors and unimaginable power.
Borderlands 3
Borderlands 3 takes us back to Pandora and across the universe as our Vault Hunters attempt to stop the Calypso Twins from opening the Great Vault and unleashing unspeakable evils upon the galaxy. No pressure.
Call of Duty: Black Ops Cold War
Call of Duty: Black Ops Cold War may be the 17th entry in the long-running series, but it still brings some new gameplay mechanics and action to the table. Between several multiplayer modes like Fireteam, Combined Arms, Team Deathmatch, and Kill Confirmed, among others, there's a ton to keep players occupied and on their toes. Like Modern Warfare before it, Black Ops Cold War supports cross-play and cross-save, so you won't have to worry about which platform you and your friends play on.
Set in the 1980s, Black Ops Cold War follows a black ops team authorized by then-President Ronald Reagan to hunt down and kill Perseus, a Soviet spy who allegedly had a hand in the Iran hostage crisis. It's a fairly typical Call of Duty story, all things considered, but it's a great way to get in on some of the best shooting mechanics in the business without delving into multiplayer.
Call of Duty: Black Ops Cold War
Find and neutralize the spy responsible for the Iran hostage crisis in this Cold War thriller. With a full campaign, multiplayer modes, and cross-play, Call of Duty: Black Ops Cold War has it all.
Get the Android Central Newsletter
Instant access to breaking news, the hottest reviews, great deals and helpful tips.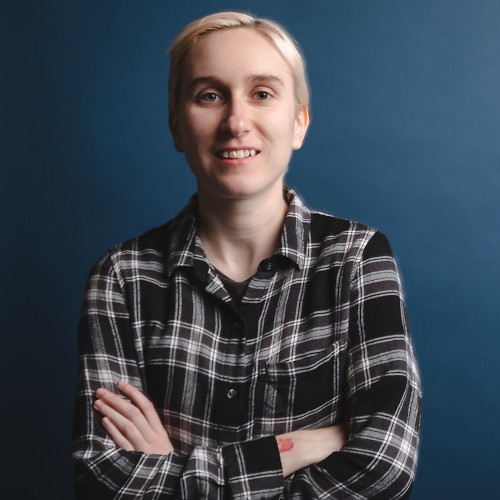 Games Editor - PlayStation, Android, VR
Jennifer Locke has been playing video games nearly her entire life. You can find her posting pictures of her dog and obsessing over PlayStation and Xbox, Star Wars, and other geeky things.