Best Moto G Power (2020) cases 2022
The Moto G Power (2020) is a pretty impressive handset, and it continues to be a great option despite all of the recent phone launches, including the newer version, the Moto G Power (2021). So why not grab one and get one of the best Moto G Power cases for it? The handset sports a unique camera system on a budget, along with Motorola's near-stock Android software experience with some add-ons in the right places. In fact, it's one of the best cheap Android phones you can grab, so you don't want to miss out on this one.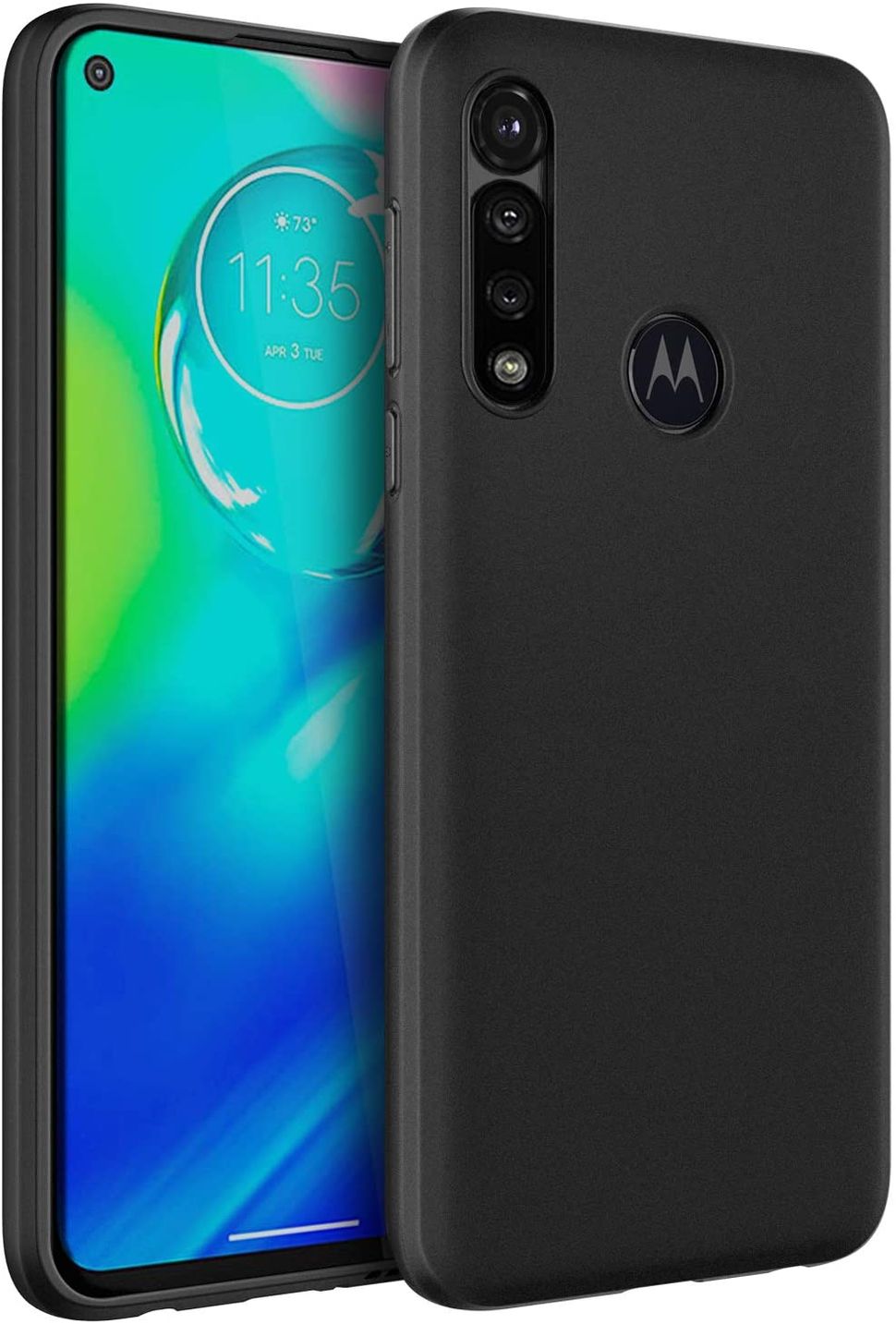 Slim and flexible
EasyACC Slim Case
The EasyACC Slim case, made from a matte TPU material, is made with protection in mind. On the back, you'll find perfect cutouts for the camera module and fingerprint scanner, along with a cross-hatching design to improve the overall grip. There's even a special design for the speaker at the bottom so that you can get the best sound possible when watching a video or listening to some tunes.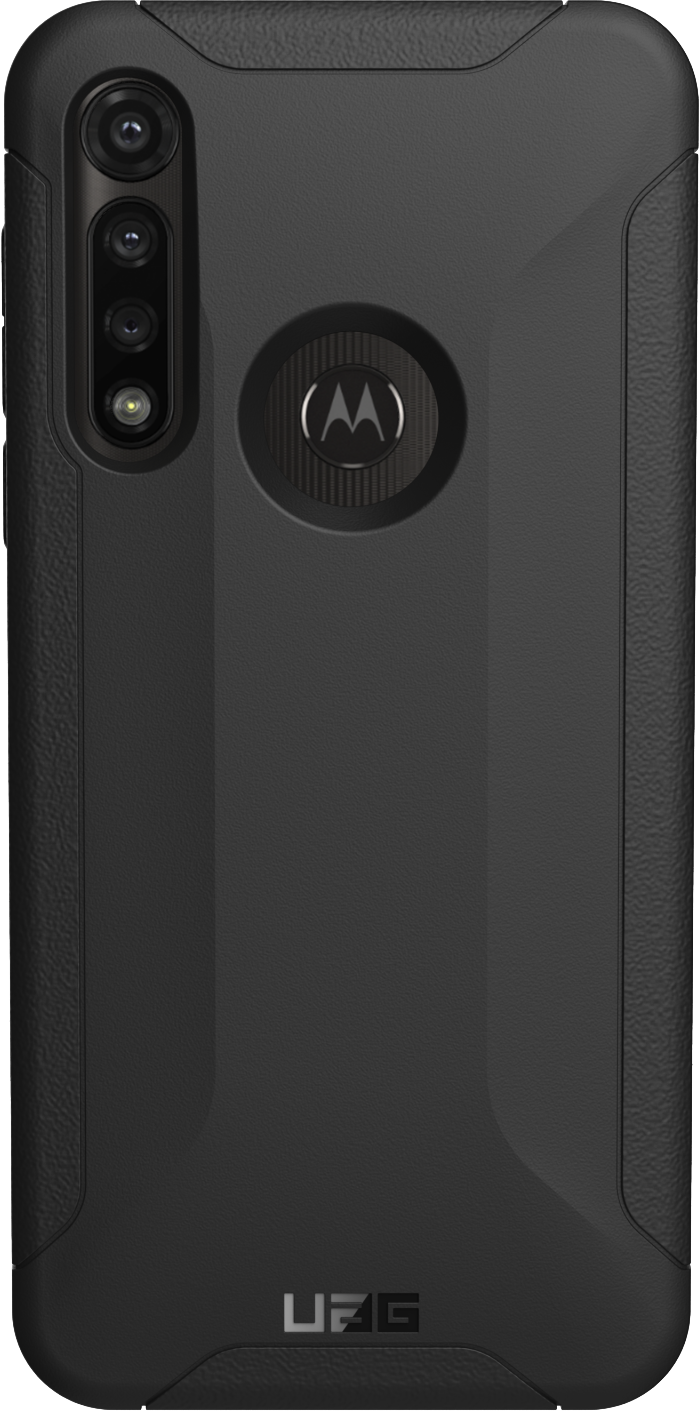 Scout's honor
UAG Scout Series
The UAG Scout Case is great for those who want something rugged while offering a minimal profile. The case comes in just a matte black color but offers a non-slip grip and a soft inner shell to protect against drops.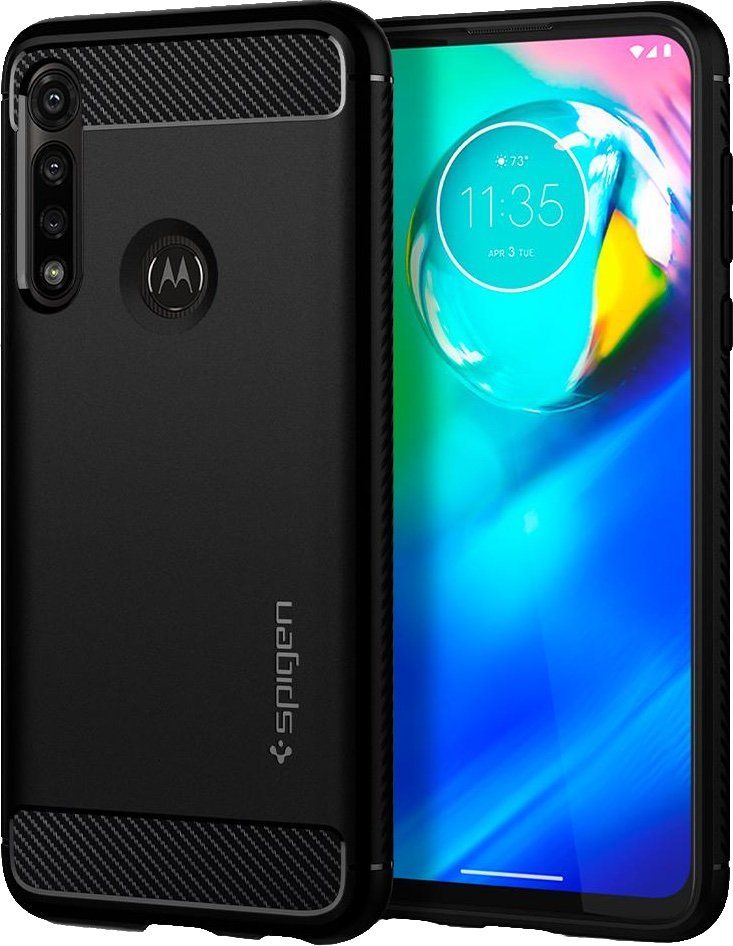 Familar protection
Spigen Rugged Armor Case
What can really be said about a case as great as the Spigen Rugged Armor other than the fact that it sports a tried-and-true design? The buttons are covered but are still tactile, and you won't have to worry about "wearing the case in" just to use your phone. Then, there's the ever-familiar spiderweb pattern on the inside of the case to go along with raised lips and edges for increased protection.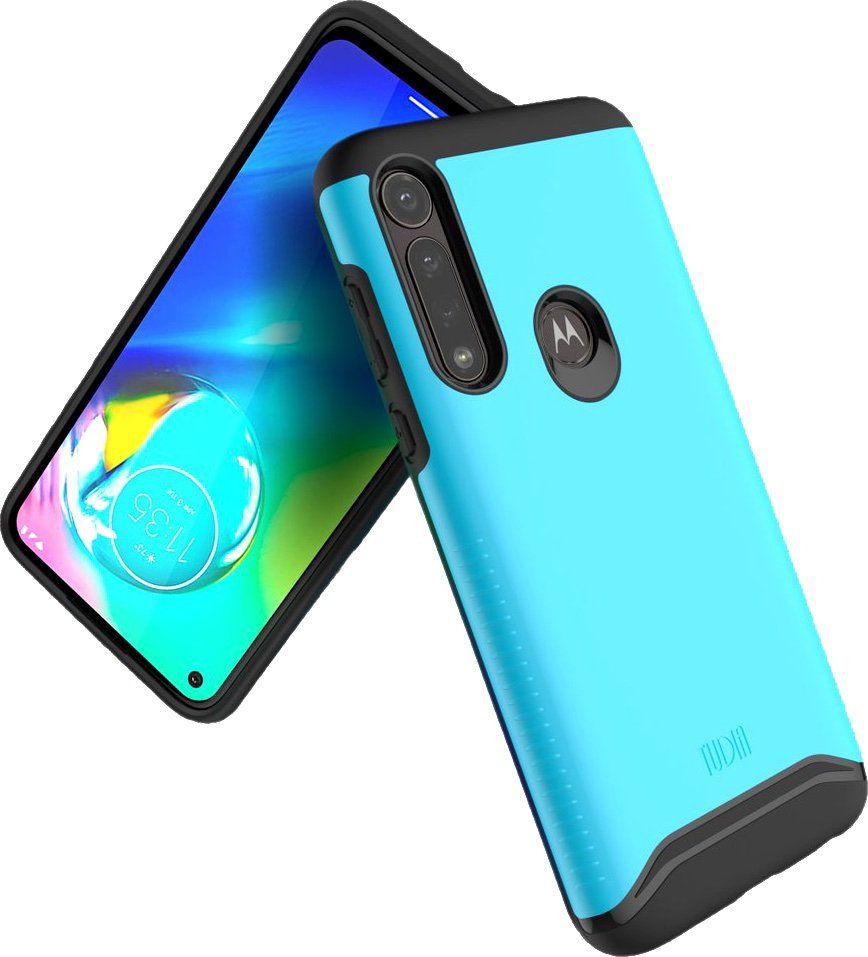 Like a glove
TUDIA Merge
If you're looking for a sleek case that says "no-nonsense," then you don't want to pass up on the TUDIA Merge. This case sports two layers of protection with a soft TPU inner shell, along with a rigid polycarbonate backplate. This backplate not only provides stability to your case, but the edges are ridged, so you'll also get a better grip when using your phone.
Flower power
Bereajoy Floral TPU Cover Case
Those wanting something with a bit more personality will want the Bereajoy Floral TPU Case. This case comes in 12 different variants, including multiple flower designs. As for protection, you'll find bumpers on all four corners to help prevent anything from happening to your G Power if it takes a fall.
Added versatility
Foluu Flip Folio Wallet
When you have a wallet case, that means there's one less thing that you have to carry in your pocket, backpack, or purse. The Foluu Flip Wallet is a great versatile option for those who want to just carry one thing around with them. There is a card slot, along with a pocket for cash or a couple of receipts, and there's a magnetic flap to keep the case closed when not in use.
360 degrees
ONOLA Body Fit Cover
ONOLA's Body Fit Cover provides 360 degrees of protection with TPU bumpers, a polycarbonate back shell, and a built-in screen protector. You can also put away any concerns about wireless charging compatibility, as this case is rated to work with your existing chargers.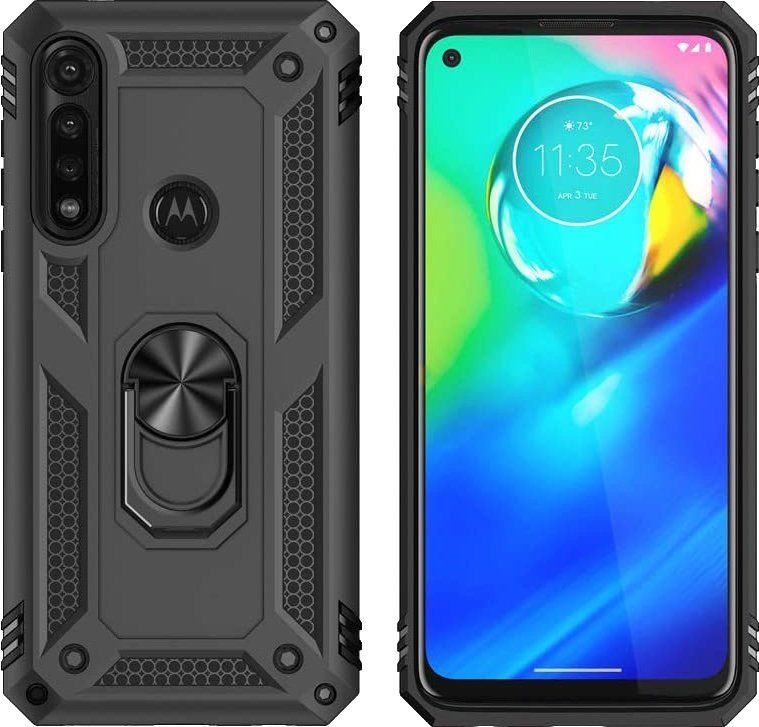 Put a ring on it
Dretal Rotating Ring Case
Nobody wants their phone to drop out of their hands, but some folks don't want to mess around with PopSockets. That's where the Dretal Rotating Ring Case saves the day. This case features a ring holder that rotates 360 degrees, doubles as a kickstand, and is compatible with magnetic car mount holders.
Oversized buttons
UAG Plyo Series
If the name of the game is protection, then you won't want to miss out on the UAG Plyo Series case. The Plyo provides military-grade protection while still being a lighter case than you may expect. UAG also added oversized buttons that are tactile and easy to find, so you won't have to fumble around trying to press the right buttons.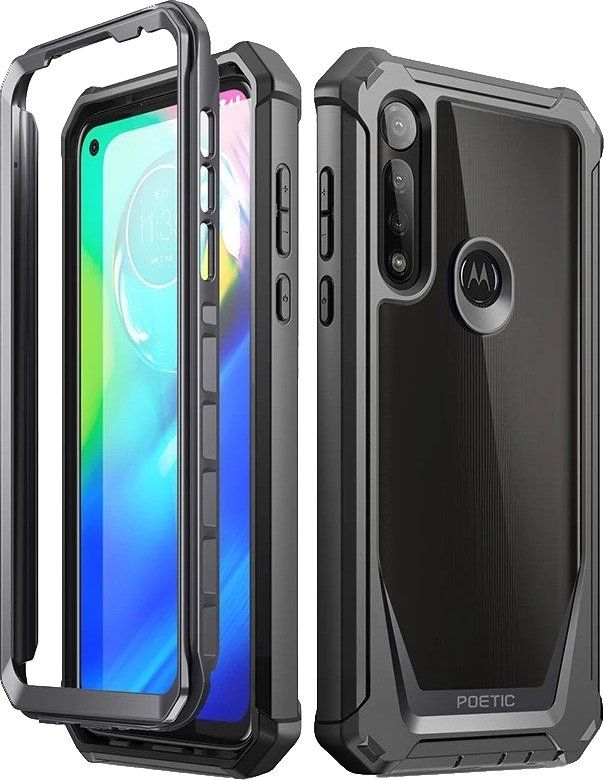 Like a tank
Poetic Guardian
Poetic's Guardian case offers as much protection as one could want for their new Moto G Power. It provides a built-in screen protector, along with port covers for the headphone jack and charging port, providing resistance against dust and debris. The Guardian is perfectly capable of handling anything you throw at it, and your phone will keep on trucking along.
Fun colors
Weycolor Liquid Silicone Case
Many boring silicone cases are available for the Moto G Power, but one of the best is from Weycolor. This Liquid Silicone Case comes in a bright and vibrant yellow color and includes two tempered glass screen protectors. There's an anti-slip matte finish on the back and sides, and you won't have to worry about getting a screen protector that doesn't interact well with the case.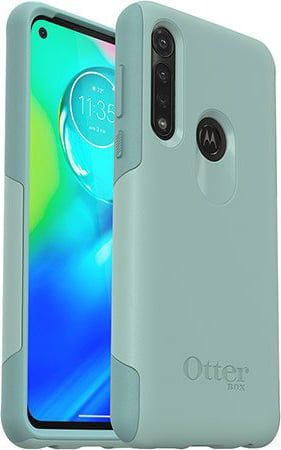 Trusted protection
Otterbox Commuter LITE
Otterbox has been in the case game for years, and the Commuter Lite is now available for the Moto G Power. This case comes in two pieces, with a soft inner layer for improved shock absorption, along with a hard polycarbonate backplate to keep everything in place. The best part is that the Commuter Lite doesn't add too much bulk to your G Power so that it can slip in and out of your pockets easily.
It won't fall
Silverback Holographic Sparkle Case
Not only does the Silverback Sparkle Case include a waterfall design with sparkling hearts that move around, but there are a couple of ways to keep the phone in your hand. A built-in ring holder on the back doubles as a kickstand and Silverback includes a sparkling wrist strap that attaches to the case.
Snag the best Moto G Power cases
Those looking for the best Moto G Power (2020) cases and wanting something lightweight won't want to look past the EasyACC Slim Case. You'll get a slim and lightweight case that won't add much bulk to the already sleek Moto G Power. The case even has a "special speaker design" to enhance your listening experience while watching videos or playing games.
If you need a bit more bulk and protection, the UAG Scout is perfect. You'll get light construction with a soft inner TPU shell and hard polycarbonate outer shell. The case meets military drop-test standards and offers a non-slip grip to keep the phone in your hands and not on the ground.
For those who need a bit of sparkle in their life, the Silverback Sparkle Case is a fun and playful option ideal for teenagers or those with a whimsical sense. And the built-in ring holder that doubles as a kickstand is a nice touch. If you're not so confident about its drop-protection, order a Moto G Power (2020) screen protector for good measure.
Christine Persaud is a freelance writer for Android Central who has been writing about tech since long before the smartphone was even a "thing." When she isn't writing, she's probably working on her latest fitness program, binging a new (or old) TV series, tinkering with tech gadgets, or spending time with her school-aged son. A self-professed TV nerd, lover of red wine, and passionate cook, she's immersed in tech in every facet of her life. Follow her at @christineTechCA.
Android Central Newsletter
Get the best of Android Central in in your inbox, every day!
Thank you for signing up to Android Central. You will receive a verification email shortly.
There was a problem. Please refresh the page and try again.