Best Meta Quest 2 and Quest 3 games 2023
From shooters to multiplayer, family-friendly to horror, we rounded up the best Quest games in every category.
The Best Strategy and Simulation VR Games
Strategy, simulation, and board games are oddly, frustratingly underserved on Quest headsets. Thankfully, the past year has been quite kind to this game genre in VR, delivering some solid titles that are well worth your time and money. 2023 is already off to a solid start, too, and several announced titles look like they might make the list when they debut.
Catan VR
Hexagonal land tiles never looked so good
Gather 'round the table with three other friends over the classic board game Catan, now fully playable in VR on the Oculus Quest or Quest 2. Catan VR has been around the block for several years now, with ports for PC VR and PSVR platforms. But it's better than ever on the Quest, thanks to the fact that there's no wire pressing against your back while you ponder your next move.
If you've never played Catan, here's the lowdown: Players each take the role of a settler that has landed on the island of Catan and is determined to make it their new home. The problem is, every other player also has the same goal, putting players in a pinch to develop a tight strategy early on and adapt when necessary. The end goal is to amass a set number of points to win, earned by building settlements, cities, and roads that connect.
Catan VR is an exceptional way to play the game because it feels like you're sitting at the same table with all three other players. At $15, it's not a terrible expense to pick up, and it makes for a super easy game night with friends and family that might not live close enough to play in-person with you. —Nick Sutrich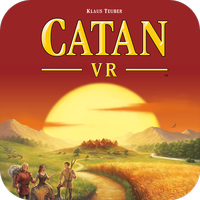 Catan VR
The classic 90s game of The Settlers of Catan is now in VR, with a virtual game board and support for 4 players at the same table.
Buy from: Oculus
Chess Club
Whether you're a Queen's Gambit junkie, a fan of that infamous scene at the end of Harry Potter and the Philosopher's Stone, a former chess club prodigy, or just a fan of the game, Chess Club is exactly what you were hoping for in a VR rendition. Thanks to some excellent hand tracking, players can use the Oculus Touch controllers or their hands to grab and move pieces across the board.
If classic chess is a little too vanilla for you, Chess Club features fantasy pieces that will attack each other in classic battle chess fashion. Personally, I remember playing battle chess on a friend's DOS computer as a kid and relish the ability to be able to finally grab these pieces and look closely at them as they wreak havoc on one another.
Play against friends or AI opponents, change up your avatar, swap out timed rule modes, or just study your historical move list to become the next chess champion of the world. No pressure. —Nick Sutrich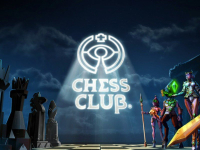 Chess Club
Play head-to-head against AI or friends on classic or fantasy chess boards, complete with battle chess pieces.
Buy from: Oculus
Gods of Gravity
A free VR gem that evokes RTS classics like Starcraft
Have you ever dreamed of commanding an armada of spacecraft, on your way to conquering an entire galaxy? What if you met alien resistance and had to form your own strategies for galactic dominance? Maybe you just read Ender's Game as a kid and envisioned yourself at a Command School simulator.
Whatever the case, Gods of Gravity lets you do all these things in a way that feels so natural you'll wonder if you have transformed into some kind of strategic god. Gods of Gravity is a real-time strategy game reminiscent of PC classics like Homeworld and Starcraft, all set in deep space with an intuitive VR-only interface. Plus, it's totally free to play. You'll only pay if you decide you want to unlock all the maps, gameplay options, or the in-game map creator.
As a strategic god, you'll directly command your ships from world to world using a variety of tools. Each map begins at a homeworld where you'll want to quickly capture moons to provide resources to build more ships. Physically grab and throw ships or just warp them through wormholes to the next world you want to conquer but beware the other players vying for the same space.
Gods of Gravity can be played single or multiplayer but the goal is always the same: conquer (or destroy) everyone's homeworlds and rule the galaxy. The game has seen several updates since its official Meta Quest store release including new god powers — you'll choose one of these before beginning each round — and a bevy of maps to play in addition to all the community maps available. It's a strategy gamer's dream come true and an absolute blast to play with friends! —Nick Sutrich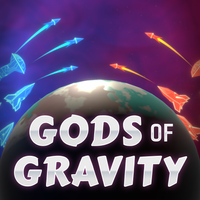 Gods of Gravity
The selection of VR RTS games is fairly limited, so fans of the genre should take a close look at Gods of Gravity. This space-based game has you hoarding galactic resources and building fleets of ships on your captured planets in order to assault your foes. Gods of Gravity has a single-player campaign and 2-8-player multiplayer, including a ranked mode.
Get at: Quest Store
Little Cities
Relax as you build and expand cities in your virtual toybox
Your goal in Little Cities is simple: Build municipal districts on six different islands, unlocking new buildings and expanded real estate if you keep your little citizens happy with proper city structure. While there's "strategy" you need to follow to succeed as a city-builder, the stakes are much lower than in other stressful experiences. If a city isn't shaping up like you hoped, you can always take things apart and start over.
This game doesn't have complex, game-changing mechanics. However, compared to Cities: VR, a city-building sim that struggled to translate its complex mechanics so they'd work well with Touch controllers, Little Cities' gameplay is comfortingly simple and works well with hand tracking alone.
As our reviewer described the game, it's "unabashedly joyful," with "vibrant colors" and cheerful mechanics like fireworks that go off whenever you level up. If you need a "sugary, candy-coated piece of escapism," this is your game. Plus, it's already seen its first paid DLC, Snowy Islands, which adds new islands, buildings, attractions, and natural disasters so your little cities stay fresh and fittingly seasonal. —Michael Hicks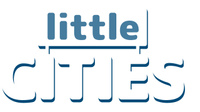 Little Cities
Build the city of your dreams with a different kind of city-building sim. The simplistic gameplay loop and colorful graphics of Little Cities will leave you with a smile.
Buy at: Oculus
Per Aspera
An incredibly complex, detailed real-time strategy game about terraforming Mars
When classic games get ported to VR, one of the most common complaints is that the developers "dumbed the game down" in order to fit in the technical confines of a mobile VR headset. Per Aspera VR isn't one of those games, perfectly porting every aspect of the flat game into what feels like a perfectly made-for-VR game.
Per Aspera is a technically detailed strategy game that'll have you managing precious resources and sustaining human life on Mars, all while terraforming the planet and watching it evolve over time. The goal here is to make Mars completely habitable for humans and the game takes plenty of actual science and mixes it with fiction in a way that doesn't feel far-flung at all.
In the game, you'll play as an AI named AMI who goes to Mars first and uses the planet's resources to build a habitable base for human colonists. It takes a bit of time before your first colonist will actually land on the planet, letting you get acquainted with the controls and deep research trees before diving into the real meat of the game.
As you explore the planet, you'll find everything from abandoned research bases left by China and other countries, crashed satellites, and plenty of natural resources to mine. The goal is to, essentially, melt the planet's ice caps and turn it into Earth 2.0 which, as you guessed it, transforms the landscape into a lush planet with plenty of water. This one is best played seated but can be enjoyed while standing.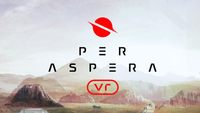 Per Aspera
Earth is on its way out so now it's time for humanity to set its sights on the next big thing: Mars. Terraform the planet and make it livable for humans as you control the AI that is tasked with saving civilization.
Buy on: Oculus
Spacefolk City
If you build it, they will come
Ever since I was a kid, I wanted to live on a space station at least once in my life. There's no telling if this will happen before my time on this planet has passed, but Spacefolk City offers me a chance to at least build some strange child-like approximation of what a city in space might look like.
Spacefolk City takes after many great building simulation games like Two Point Hospital, Two Point Campus, and even classics like Dungeon Keeper and Evil Genius. "If you build it, they will come" is absolutely the mantra here. Just like those classics, you'll begin putting together your space city building-by-building, pathway-by-pathway until you've got a sprawling civilization that attracts aliens from all corners of the galaxy.
And these are really funky little aliens too. Hotdog aliens, pizza aliens, rabbit aliens with magic hats. It's all super family-friendly and incredibly easy to build and design by just placing buildings where you think they should go, decorating them to make all your citizenry as happy as possible. You'll even collect resources from passing asteroids and defend your cities from UFOs trying to steal things.
Plus, the developers have done an absolutely marvelous job of keeping the game updated with seasonal content that's accessible year-round, adding to the dozens and dozens of campaign scenarios to play through. — Nick Sutrich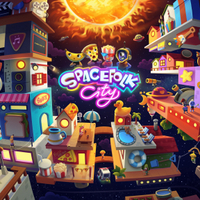 Build the city of your dreams in space and attract funky little aliens along the way. Defend against UFOs, scrap asteroids to gain resources, and complete dozens and dozens of campaign levels in a quest to make the most thriving metropolis under the Sun.
Buy at Oculus
Ultrawings 2
Take to the sky for dogfighting, challenges, and exploration
Ultrawings VR came out when VR games were much less polished, offering a charming, low-resolution flying simulator that plenty of people loved. Ultrawings 2 arrived in 2022 with a lot more visual polish, a long-anticipated multiplayer mode, an open world of islands, and dozens of hours of gameplay to enjoy.
The game isn't a serious simulator on par with Microsoft Flight Simulator, but it does have very realistic-seeming flight controls and a mixture of both "serious" dogfighting challenges and more cartoonish minigames to keep you entertained. This game has tons of depth and we highly recommend it, unless you're especially sensitive to motion sickness. —Michael Hicks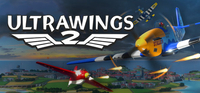 Ultrawings 2
Take to the skies using your virtual hands to fly 5 unique aircraft as you complete a diverse set of engaging, hand-crafted missions across an island-themed world in this made-for-VR, aerial-themed, action-adventure game!
Buy from: Oculus
Sign up for Black Friday email alerts!
Get the hottest deals available in your inbox plus news, reviews, opinion, analysis and more from the Android Central team.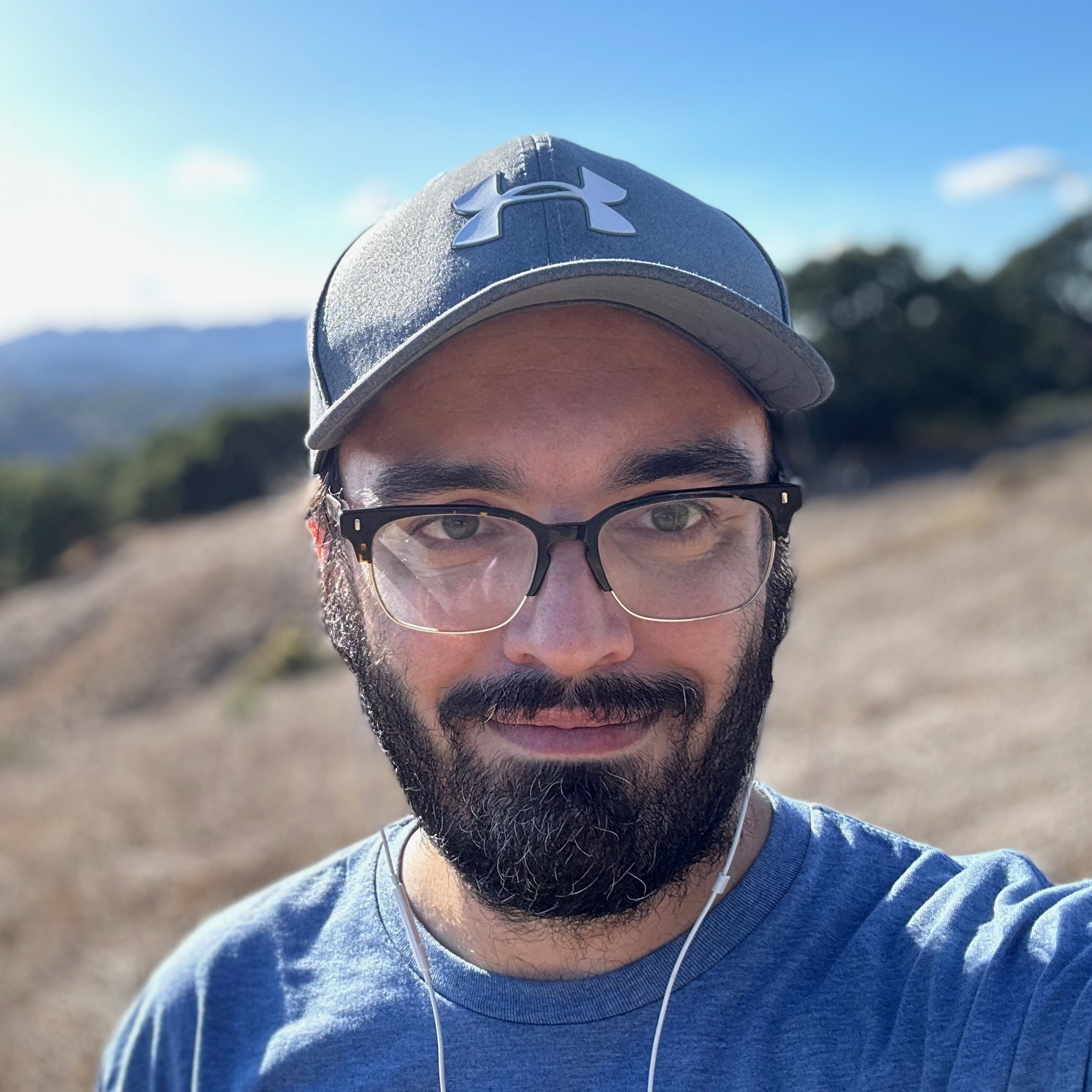 Senior Editor, VR/AR and fitness
Michael is Android Central's resident expert on fitness tech and wearables, with an enthusiast's love of VR tech on the side. After years freelancing for Techradar, Wareable, Windows Central, Digital Trends, and other sites on a variety of tech topics, AC has given him the chance to really dive into the topics he's passionate about. He's also a semi-reformed Apple-to-Android user who loves D&D, Star Wars, and Lord of the Rings.
For wearables, Michael has tested dozens of smartwatches from Garmin, Fitbit, Samsung, Apple, COROS, Polar, Amazfit, and other brands, and will always focus on recommending the best product over the best brand. He's also completed marathons like NYC, SF, Marine Corps, Big Sur, and California International — though he's still trying to break that 4-hour barrier.