Best Galaxy S7 Cases in 2022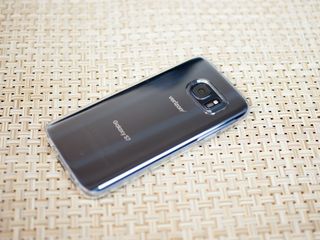 Still rocking your Galaxy S7? It's still holding up pretty well after all these years, and you'll need a great case to help it last a few more. There are dozens of great options for the device, from clear cases that show off your phone's beauty to rugged ones, and even wallet cases for when you want to cut down on your pocket carry.
Pick the case that's right for you
There's no shortage of great options to protect your Galaxy S7. We particularly like the Spigen Liquid Crystal (opens in new tab) because it manages to strike the ideal balance between affordability and protection. The clear case allows you to show off your Galaxy S7 in all its glory, but you also get raised edges at the front that protect the screen in the event of a fall. Best of all, the slim design doesn't add any considerable heft to the Galaxy S7.
If you're looking for the ultimate protection for your phone, look no further than the OtterBox Symmetry (opens in new tab). The case will add a significant amount of bulk to your device, but the dual-material design ensures your phone stays protected for years to come.