Best Garmin Venu bands 2022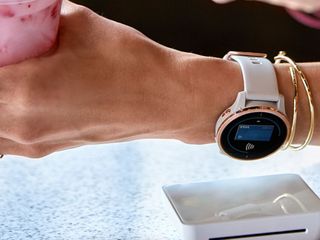 (Image credit: Garmin)
Garmin is one of the most well-known names in the wearable world, and rightfully so. The Venu might already have a successor, but the original is still a perfect smartwatch for those who want a wearable with brains and beauty. It's compatible with 20mm quick release bands, so you'll have an abundance of options when it comes to finding a match for your needs. We've rounded some of the best Garmin Venu bands to help you narrow it down.
Best Garmin Venu bands: Pick your favorite
If the Venu is the best Android smartwatch for you, then you want to make sure it looks good and feels good. While we stand by all of these options, the BIGTANG Soft Silicone Fitness Band is easily one of the best Garmin Venu bands out there. We love its textured design and superior breathability. It's available in various fun colors that will match your style. Most importantly, this is one of the most affordable bands out there.
The Venu is one of the best Garmin smartwatches for stylish folks, so you may find yourself searching for a band to match that aesthetic. If so, you'll love the fashionable TRUMiRR Mesh Woven Stainless Steel Band. It's lightweight and sleek on the wrist, so it'll never weigh you down. It's available in rose gold, silver, black, and cloud silver. The double-locking clasp folds over easily and ensures your watch will stay in place throughout the day.
Perhaps you want to double or even triple up on bands. If so, you'll want to consider buying a multi-pack of the ANCOOL Soft Silicone Watch Band. The strong material is waterproof, so it's a great pick for active individuals. There are plenty of vibrant colors to choose from, and you'll always have a backup band available if you need it.
The Garmin Venu is a stunning smartwatch, and any of these bands will complement its undeniable sense of style. Whether you want a band that's built to handle all types of sports or something more on the fancy side, there's no shortage of options to choose from. If you're considering upgrading to the new Venu 2, be sure to check out our collection of the best Venu 2 and 2S bands!
Android Central Newsletter
Get the best of Android Central in in your inbox, every day!
Thank you for signing up to Android Central. You will receive a verification email shortly.
There was a problem. Please refresh the page and try again.