AT&T's latest Mobile Share promo gives you 15GB for the price of 10GB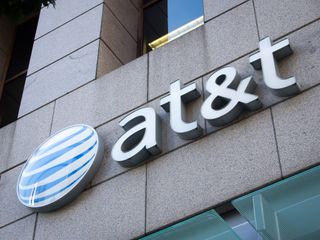 Starting tomorrow, November 18, AT&T will be running a limited-time promotion to bring more data to its 10GB Mobile Share plan. For the same price that you would be paying on the 10GB Mobile Share package, which comes with unlimited talk and text, AT&T will throw in an extra 5GB bringing the shareable data bucket to 15GB.
AT&T did not specify how long the promotion will last.
Source: AT&T (opens in new tab)
Vzw copies in 3 2 1 Posted via the Android Central App

But to be fair Verzion 10 gig plan is $20 cheaper then att right now... So if they copy its 15 gigs for 10 gig pricing - I am on ATT and i hardly use 4 gigs a month on 4 lines - so this does nothing to me - kind of like saying here have more steak after u had all you can eat already lol

No doubt,. I have a pending change from 8GB to 10GB for $80 a month before 23% discount.

Fuck, I use more than 10gb a month on my line. And that's when I pace myself. I usually end up having to turn off my data the last couple of days. Posted via Android Central App

They ran a 30GB for the price of 15GB special for 45 days. Think it just ended. Should have taken advantage of that while they offered it. AC posted it before it went live as well.

So glad I signed up for that promo. Worth it for more data. Posted via the Android Central App

I also signed up for it, but can't seem to use more than 7 GB with 2 lines. I even stream CNBC for several hours each day in addition to the normal usage. This 15 GB plan seems like a good deal. posted from LG G2

A bit late, but I get it. If I am remote (not at my office or home) I pull tons of data over cellular. But when I am in the office, I can connect to the guest wifi and VPN to my home and go anywhere from there. Then at home I obviously can go anywhere from that wifi as well. I was stuck at work when the internet went down a month ago, I burned 2gb of data in ~3 hours on my phone "wasting time" until we regained internet access.

They've already had this pricing for a few weeks. This is att copying Verizon Posted via Android Central App

Verizon actually beat them to it 2 weeks ago.

Verizon's 15gb data is already $100 just as AT&T's is with this promotion. Verizon's 10gb data is $80.

Lets be happy they're giving more data and not taking away. Posted via Android Central App

Competition is a GOOD thing!!! More proof. I love when companies fight to match or one up each other. WE win. I really considered the 15 doubles to 30 deal, but couldn't really justify the price difference from 10 gb (It was a great price, but only if you would have needed the extra GBs) For me, the 10 up to 15 would be nearly the same as having unlimited. I already barely think about how much data I have, and only rarely come even close to the limit, each month.

Exactly. I can almost get by with 10 GB but usually end up turning of cellular data for the last few days. 15 GB is almost as good as unlimited for me. Just have to make sure I download most of my podcasts now. Posted via Android Central App

Finally. Posted From my LG G3 Cat. 6

I'm starting to enjoy this trend. Maybe one day we will see udp's again. Hey, I can dream. Posted via the Android Central App

That, my friend, will NEVER happen on Verizon. But you have Sprint!

How do I actually bump up from the 10GB plan to 15GB plan? I can't figure that out...

call or go online? I know my VZW plan gave me the option to change online.

Looking at the change plans section of the AT&T, I see no mention of a 15GB plan anywhere

Article says starts tomorrow. Posted via Android Central App

Article says to call or go online. I was lucky enough to be the few who got bumped from 10 to 20gb few weeks ago. But 15gb is still awesome. Go get it! Posted via Android Central App

You can do it after midnight on your My AT&T app or call customer service tomorrow. I just talked to them hoping it could be done today. Posted via the Android Central App

1. Call 611
2. Log on online
3. Use MyATT app
4. Drive to a store, wait in line, have a rep do what you can do from home Most people do #4 which perplexes me Posted via Android Central App

It's nice to get out of the house. Posted via the Android Central App

I fucking hate those people. And if I wasn't a grown man, Id fuck their plans up. But, I am nice. For fucking of plans, just go to a Best Buy or Radio Shack. Those morons seem to have a knack for being dipshits.

Perfect for me even though don't use that much. But I say the best way AT&T kill competitive share plans is add Data Rollover. That alone would be more beneficial to some than increasing data in general. Give best of both. Posted via the Android Central App

True enough. You're never buying 10GB or 15GB. You're buying a month of data totaling no more than 10 or 15GB. At the end of the month what you didn't use is gone. Bring back rollovers and almost no one would need unlimited. And it's just data that we've already paid for.

Love competition!!! Posted via Android Central App

i signed up for the verizon 6gb to 10gb plan that went live almost 2 weeks ago when the at&t/verizon data competition started. i'm hoping that eventually data will go down to a reasonable price, it's been priced at gold since unlimited went away.

Hate to tell you, this is ALL limited time stuff for the EOY earnings.

It's about time, I was beginning to feel left out when AT&T doubled the 15GB plan and then increased the lower tiered data plans. I am glad that they are spreading the love around.

It's about time they throw us 10gb users a bone... Every other plan got a bump of some sort except us... Yay!!

I called in a few weeks ago and got my 10GB doubled to 20GB for free. After my 25% company discount I pay $75 for 20GB of data. $3.75 a gigabyte isn't bad. In comparison to what I have paid in the past. In theory I'm paying $0.22 per gigabyte on my Comcast connection at home.

In other news, att is still way over priced. Posted via the Android Central App

And there are options besides them Posted via the Android Central App

I'm getting 12GB for the price of 8GB with VZW right now. I had ported out my 2 lines to tmobile a few months ago but I didn't like tmobiles service so I returned to VZ and for that they gave me 2GB free of data a month and a one time $100 credit per line. Now with the new promotion my price dropped $10 and I got 2 more GB of data, so I'm paying $80 for 12GB of data, which is really more than what I need. Usually I need 4-6 GB. VZW is the best service in my area, LTE speeds are anywhere from 10 - 49 mbps, 3 times faster than tmobile and far more consistent coverage.

This is great. I use no where near my 10gb. But a few years down the road when I add the kids a phone I'll be glad a took the free offer.

Such a deal! I only have to pay $100 for 15 Gb of data, plus another $15 to access the data on my phone, another $10 to access the data on my tablet, and another $10 to access the data on my laptop.
So, another $35 per month minimum to access the data I bought, from devices that I already own? My wife can just suck up wifi then.
Gee, you're a regular Santa Claus AT&T!!!!!!!!

You're getting 5 GB more data today than you were yesterday and you are paying nothing additional. I can see why you're so upset.

Well I will switch tomorrow Posted via Android Central App on 1+1

I switched to the 15gb plan a while back when they were doubling data to 30gb. I really don't need that much so I might go back down to the 10gb plan to get 15 and save $20. I only switched because I got close to going over one month and only had 200MB of data left with 6 days left in the billing cycle. I'll just shut the kids data off once they hit 2gb and that will solve that.

Excellent! Will be firing up the app tomorrow and taking advantage of this!

I pay $50 for 5 gb on at&t, been with them 13 years. Why don't they give me more data as a reward for being with them so long? Quess they only care about getting new customers and don't care about loyal ones.

It's probably cheaper for you to go on the mobile share plans which including hotspot.

And thats why I left them for TMobile after 10 years

Double would have been better. Posted via Android Central App

10x's would have been even better than that!

I jumped on the 30 for 15 train.. paid off one of my next 18 lines to make up the difference in price. So my bill will be the same as the 10GB plan but I'll get the 30..Now I can do things without thinking or wondering if I'm getting close to my limit. Sent from my M8 Yo!

Whoo! Today I ordered a Moto X 2014 32gb, which is the lowest storage I've had for a while. I had planned on trying to stream most of my music and this just made going over my data limit that much less of a worry.

Would this renew the contract for current customers who bump up to the 15gb plan?

No. Contracts are only renewed when you upgrade a phone or start a new line and purchase the phone from at&t.

Cool... I guess my calling and complaining did some good after all... I got a $50 bill credit last month because it was no longer offered through the customer retention department.. or ever offered to all of the customers who signed up for the 10GIG FAMILY SHARE PLAN.. Posted via Android Central App on my HTC M8

No duh. Posted via the Android Central App

Just logged into the att app and the 10 GB plan isn't there anymore, plus the 6 GB plan is only $10 cheaper than the 30 GB plan I'm currently on. I hope its a clerical error. Posted via the Android Central App

Just changed to the 15 plan on the Att app. Posted via the Android Central App on my S5

I was just on there too. Hopefully it'll be there when the sun comes up. Posted via the Android Central App

I'm wandering that if i were not on the 10gb plan already if they will give me the option to go down to it? I still don't have the 10gb option. It goes from 6gb plan up to the 40gb plan. Posted via the Android Central App

The 15gb option just showed up. Switched over. Posted via the Android Central App

That's great news but I think data rollover should be the next step.

Just changed mine over, with all of the rate wars going on it will be interesting to see just how low it goes or what extras they give out. Posted via Android Central App on my HTC M8

Switched over.. Same price per month and more data?? No brainer.. Posted via the Android Central App

Switched, same price for more data and no billing effect. Posted via Android Central App

Switched also. I've never run over the 10GB limit, but have pushed it several times with 5 smartphones on the plan. This will provide more headroom. I was tempted by the 15GB->30GB deal, but since we never busted 10GB, couldn't justify the price increase. I figured they would have to bump the 10GB plan sooner or later. Glad I waited! Are we headed back to unlimited data? :D

I'm sure that the reason they waited so long to alter the 10gb plan is because Most customers are on that plan. Posted via the Android Central App on my S5
Android Central Newsletter
Get the best of Android Central in in your inbox, every day!
Thank you for signing up to Android Central. You will receive a verification email shortly.
There was a problem. Please refresh the page and try again.