AT&T launching faster 5G+ on March 6 with Galaxy S20+ and S20 Ultra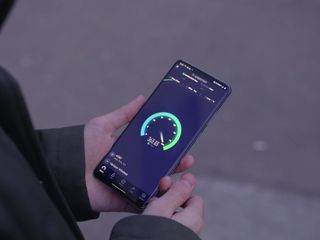 (Image credit: Android Central)
What you need to know
AT&T is launching its first mmWave network on March 6, 2020, called 5G+.
Only the Samsung Galaxy S20+ and S20 Ultra will be compatible with the network, and it will be available in "parts of 35 cities for customers with compatible plans and devices."
AT&T is also launching 5G service in 22 new markets, including Albany, Cincinnati, and Lancaster.
Not all 5G is created equal, depending on the spectrum, it could be slower and offer more range, or it could be faster and only cover a limited area. Up until recently, AT&T used only the low band 850MHz spectrum, similar to T-Mobile's 600MHz 5G, that offers more range but slower speeds.
However, on Friday, March 6, 2020, AT&T is launching (opens in new tab) what it calls 5G+ using millimeter wave technology. According to AT&T, 5G+ will offer customers peak speeds of up to 2Gbps. As mentioned above, the new faster mmWave network will do so with a much more limited range. Currently, AT&T offers 5G service in 80 total markets, but 5G+ will only be available in "parts of 35 cities for customers with compatible plans and devices."
It's important to note that not only will 5G+ be in limited locations such as "select businesses, universities, hospitals and sports venues" but that you'll also need a compatible device. At this time, there are only two such devices on the AT&T network, the Samsung Galaxy S20+ and S20 Ultra. The regular Galaxy S20 doesn't support the new mmWave technology.
Along with the launch of its 5G+ mmWave network, AT&T also announced it would expand 5G service to 22 more markets. Some of the cities include Albany, Cincinnati, and Lancaster. The full list can be found below.
Albany, Ga.
Albany, N.Y.
Athens, Ga.
Beaverhead County, Mont.
Binghamton, N.Y.
Cincinnati, Ohio
Columbus, Ohio
Denver, Colo.
Hamilton, Ohio
Lancaster, Pa.
Lincoln County, Mont.
Madera County, Calif.
Madison County, Va.
Mono County, Calif.
Provo, Utah
Raleigh County, W. Va
Ross County, Ohio
Santa Rosa, Calif.
Springfield, Ohio
State College, Pa.
Sussex County, N.J.
Worcester, Mass
Samsung's latest
Samsung Galaxy S20+
Big specs and big price
The Galaxy S20+ packs almost everything the Ultra has but at a slightly more affordable price. For $1200 you get a Snapdragon 865, the smooth 120Hz display, 5G, and a lot more.
Android Central Newsletter
Get the best of Android Central in in your inbox, every day!
Thank you for signing up to Android Central. You will receive a verification email shortly.
There was a problem. Please refresh the page and try again.