AT&T acquires Nextel Mexico for $1.875 billion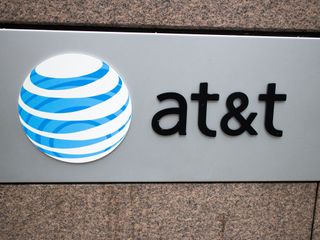 AT&T first announced its plans to acquire Nextel Mexico earlier this year and the acquisition is official as of today. This acquisition marks AT&T's second purchase of a Mexico-based wireless carrier after it acquired lusacell for $2.5 billion. In today's announcement, AT&T says it has plans to integrate the two providers into one company:
It will be interesting to see if this deal, along with the combination of Nextel Mexico and lusacell, will eventually bring some intriguing offerings for customers in both the U.S. and Mexico alike.
More: The Best AT&T Phones of 2015
Source: AT&T
nice! looking forward to hopefully someday sipping cocktails on a Cabo or Cancun pool/beach and using my AT&T phone at full speed with no roaming!

Although that might happen, I have a feeling they'll charge you an access fee. Posted via the Android Central App

Doubt it, they'd be losing the whoie point of buying it, they want to compete with TMo and others.

But one thing you seem to forget... This is AT&T.. who has a long history of making anti-consumer rules and nickle/diming people.

I still have my i265 I wonder if it would work.

Interesting. Posted via the Android Central App

Old news Posted via the Android Central App

Bad news for Mexicans Posted via the Android Central App

Probably pretty good news for people in the US with family in Mexico, though.

I'm currently living in Mexico, near the border of San Diego and have Verizon, I have the old Mexico (International) plan and I have a set limit of minutes per month (Not like T-Mobile or Sprint which only offer international calls for 20¢ a minute), and due to these inquisitions my signal hasn't been so reliable ... I think I will be paying a visit to an AT&T store some time soon, to see if they can offer me a better deal. Posted via Android Central App of an HTC One M7

BYOD & AT&T GoPhone - Travel in Mexico and Canada with your GoPhone Visit or make calls to Canada or Mexico frequently?
Our U.S, Mexico, and Canada monthly plan makes great sense. It's available for smartphones, or basic/messaging phones for $55/month.
This plan features:
Unlimited calls from the U.S. to Mexico.
1 cent per minute for calls made to Canada and calls made FROM Mexico and Canada to the U.S. and select countries.
Unlimited text, picture, video messaging while traveling in Mexico and Canada.
A 1GB data package for use exclusively in Mexico and Canada is available with this plan at an additional charge of $25.
Also, this plan includes the following features for service in the U.S.:
Unlimited nationwide long distance calls plus unlimited text, picture, video messaging within the U.S. Unlimited text messaging from the U.S to Mexico, Canada and over 100 other countries.
First 1GB data at device high speed; thereafter data speeds reduced to 128kbps for rest of 30 day term. Actual speeds vary by device and location. https://www.androidcentral.com/e?link=https2F2Fcli...

I use Google Voice for international calls. It's somewhat of an extra step but it works great and it's cheap.

Sprint has 5 dollar plan that let's u call for free to mexico landlines. And some extra fees to cell phones. Posted via Android Central App

Higher prices for all Mexican! Posted via Android Central App

What over the air interface does Nextel Mexico use? Is there still an iDEN footprint?

Nextel here in Mexico is GSM /hspa nothing iden and cdma like nextel USA was.. Here nextel never had the walkie talkie push to thing talk like they had in the US . Here its always been GSM since they started here so thats why i think the att aquisition will be smooth since nextel here is already gsm .

Nextel mexico was iden before then when the 2g technology was phased out they transition to gsm. And they did have push to talk. Same as we had here in the US Posted via Android Central App

Hopefully this will result in lower prices for Americans travelling to Mexico and Mexicans travelling to the US. Posted via the Android Central App

So how much of AT&T is owned by Slim?

Looking forward to the article where some little old lady gets a bill from AT&T for $1.875b. =P

Only way AT&T can get bigger. Buy companies out. All the frickin time.

In pesos Posted via the Android Central App from the G6

So like it cost $1.98 in us dollars. Good deal for them then Sent via carrier duck. They were out of pigeons
Android Central Newsletter
Get the best of Android Central in in your inbox, every day!
Thank you for signing up to Android Central. You will receive a verification email shortly.
There was a problem. Please refresh the page and try again.