Are you going to skip the Pixel 5 and wait for the Pixel 6?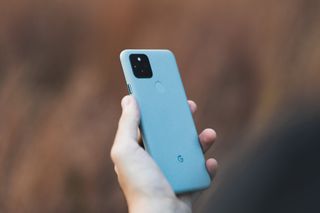 (Image credit: Hayato Huseman / Android Central)
Everything we've seen of the Pixel 5 so far looks quite promising. Google's latest smartphone addresses the battery complaints of last year's model, adds an ultra-wide camera to the mix, ditches a glass back in favor of an aluminum one, and does all of this with a super-competitive price.
There's certainly a lot going for the Pixel 5, but for owners of a Pixel 3 or 4, is there any real reason to upgrade? It should be a quality handset, but given how similar it is in so many ways, it may be worth holding off one more year for the Pixel 6. Furthermore, with Prime Day giving us discounts on the Pixel 4 and 4 XL for $350 off, maybe it makes more sense to just get last year's model.
A few of our AC forum members got to talking about this, saying:
Now, we want to hear from you — Are you going to skip the Pixel 5 and wait for the Pixel 6?
Join the conversation in the forums!
Have you listened to this week's Android Central Podcast?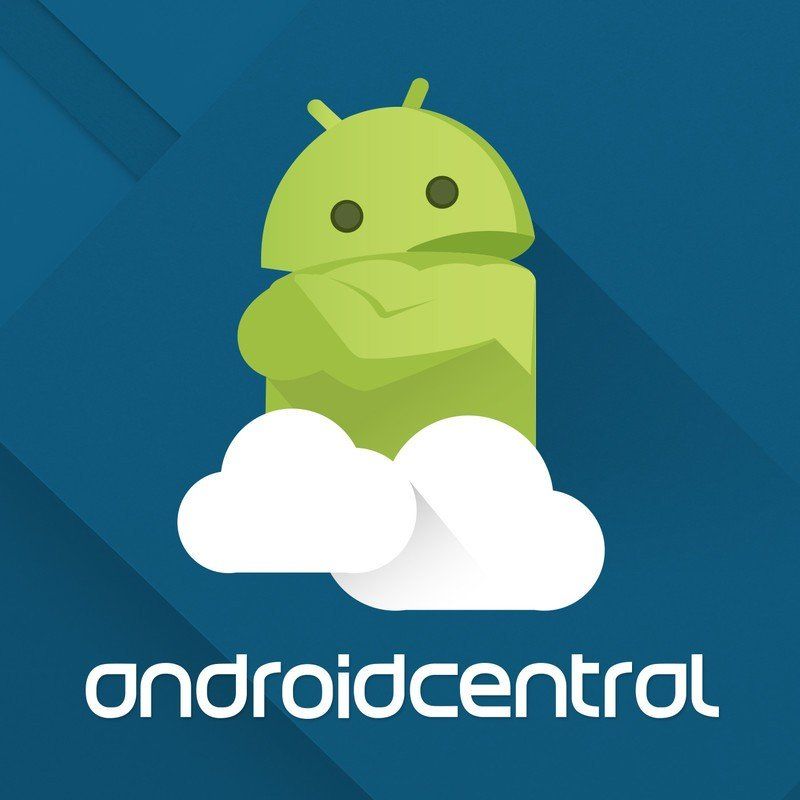 Every week, the Android Central Podcast brings you the latest tech news, analysis and hot takes, with familiar co-hosts and special guests.
Joe Maring was a Senior Editor for Android Central between 2017 and 2021. You can reach him on Twitter at @JoeMaring1.
Actually, I don't even think about Pixel 5. Why would I get a Snapdragon 765 "Google" phone for $650 when with Galaxy S20 FE or Mi 10T Pro I can get Snapdragon 865 for the same price?
Just compare the Pixel 5 to what Apple is going to offer with iPhone 12 series. One of them will be around $650 and it will be using the latest A14 Chip.

You might want a Pixel 5 because you're sick and tired of huge phones...

Several reasons, actually:
1. You want a smaller phone
2. You want a phone with a proper fingerprint sensor placement (on the back!)
3. You don't like Samsung software and bloat or worse Xiaomi software...
4. You want the best camera
5. You'd like more than 6GB of RAM
6. You don't want a plastic phone
7. You want to get the next version of Android first

I might or I ll just get the 4a 5G for the ultra wide lense and slightly bigger screen. 90hz screen is nice but I don't really need or care for it. Same goes for wireless charging.

Absolutely not, I use the 4xl and for me it appears to be a downgrade. I use Soli, the squeeze feature & I also like the forced 90hz at 1440p display? Plus the face unlock. The 855 is still the better processer. Again the 7oo.oo dollar+ tax for a mid-range processer is too much? Should have 550.00 max!

yeah but a trade in gets you 335 off. 4xl trade in..

I'm with you. Face unlock, squeeze for Google is awesome. Pixel 5 is a downgrade/stopgap. I'll keep running my 4xl for a while. They will have to wow me, to get me to buy another one next year. No zoom cameras, that sucks. When you can get phones in the same price range with all 3 cameras.

For me primarily using my phone for business I would have considered the Pixel 5 assuming it had stellar battery life using the 765 instead of a flagship processor... But will stick with my Nokia 9 until the new Blackberry next year...

I'm "upgrading" from my 3xl to the 5.
The larger battery, 90hz display, ultrawide camera, improved 4k video, all while keeping the same core benefits of a pixel (Titan M security, monthly security patches, feature drops, etc.) is worth it to me. I understand why many won't though. After all, I skipped the Pixel 4 series and gave serious consideration to skipping this one as well. Edit: and can we stop complaining about the price? Google prices the phone where they need to. Thinking they should be able to price it competitively compared to Samsung or Chinese companies is silly for a dozen different reasons. Google's pixel hardware division is more like a tiny electronic boutique compared to those manufacturing juggernauts who have unique supply chain and government assistance/regulation benefits when it comes to new, high end components.

I'm currently on the Pixel 3XL as well. I pre-ordered the original Pixel and my current one on launch day. I'm waiting this year, at least until Black Friday. I know we can't count on anything this year, but there's always been a pretty big discount on Black Friday. That's been my plan since Black Friday last year. Alternatively, I might just get my battery replaced on this one or see about filling a protection plan claim on it.

My 3xl's battery began to swell and I had a brand new replacement within a week free of charge. Though it did suck having to send in my phone first, wait a week, and THEN get it sent back.

Happy with my A71, but will be watching the Apple event closely. Might jump to the iPhone 12 this year in. The pixels do nothing for me.

I'll be buying the Pixel 4a 5g. I don't care about wireless charging and I'll be putting a case on the phone for added protection.

🤦Uhhh, just a reality check: if Android fans don't buy/sponsor the Pixel 5 in enough quantities, there won't be a Pixel 6 to complain about. 🤷🏻😉. You know, just stating the obvious.

My 3a XL performs pretty flawlessly and I am planning on keeping it at least two years if not three. I don't get new phones every year.

I'm happy with my iPhone 11 Pro which I got in August and the Pixel 5 was never a consideration, after my 7T (my secondary phone to my 11 Pro Max), I'll get a mid range phone, maybe the successor to the 4a 5G or something or maybe dump Android but Android will never be my main concern again. I'm going all in with Apple.

The Pixel 5 has me seriously interested in a Pixel for the first time in a long time. I really want one but my LG G8 is doing fine for now but by next spring I'll have new phone fever sooo...I want the black one with a Spigen Tough Armor case. Maybe it'll be a tad cheaper then.

No, I don't wait any Pixel crap

I'm grabbing the 5 with a 4xl trade in. it'll be like 370$... might as well. I really like having the newest pixels.. the last year's models always get a lag or a chop once the new ones come out. that could be just in my head though. lol. .

I'd read up on exactly how many features you'll be losing; the 4xl is a much more powerful phone.

This phone isn't the phone I'm looking for... I want the best of the best... underscreen fingerprint, real optical zoom stabilized at least 10x (not x2 like all new 2020 phones and they write : 100x) etc etc... so still waiting that phone... maybe 2021 ?

Pixel has never been THAT phone. That's usually Samsung or OnePlus or a Chinese phone maker that can bring flagship specs for hundreds of dollars less.

No, I'm getting it now. My Galaxy S7s battery life is terrible now after nearly 3 years of charging twice a day. I look forward to a cleaner stock experience with better battery life with an all screen phone that's not too big. I'll be surfing and casually playing 2 or 3 games on it and using it more as an actual phone for calls/texts. A telephoto lense and faster processor would be nice, but I can do without fine. The price with trade in and the free bose headphones makes it a good deal for me in the UK also.

If the next year they continue with the same strategy, I will go to IOS.

I have a 3XL and preordered the 5 only to cancel it after learning exactly how many feature were downgraded (a weaker haptic motor?!). Have thought about going back to iOS but prefer the Pixel experience/Google ecosystem... hopefully the 6 is a premium phone or else I'm definitely going Samsung or back to Apple. #firstworldproblems
Android Central Newsletter
Thank you for signing up to Android Central. You will receive a verification email shortly.
There was a problem. Please refresh the page and try again.