Android 3.2 coming to the Motorola Xoom in matter of days?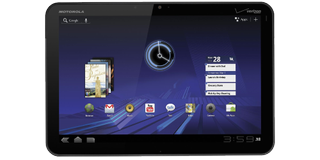 We've heard the rumblings that Android 3.2 might be coming to a Huawei tablet, and that it'd could possibly be a specific version of Honeycomb for that smaller form factor.
But might it first hit the Motorola Xoom? It'd make sense, seeing as how the Xoom is the de facto Honeycomb reference device.
Issue No. 16992 in the Android Open Source Project has to do with Exchange support on the Xoom after the Android 3.1 update -- namely how it's not working.
Comment No. 28 on the issue, apparently made by a Googler, seems to address this, saying:
So will we see Android 3.2 on the Xoom in the next week or two? News at 11.
Source: Android Open Source Project; Thanks, Joel!
Android Central Newsletter
Get instant access to breaking news, the hottest reviews, great deals and helpful tips
As an early adopter of the 3G XOOM w/keyboard and the other XOOM purchased crap I'm beta testing for Moto/red... I wish I could say "yippee" for V3.2. I'm not, and I won't. Moto just lowered the WIFI XOOM $100 and I STILL DON'T HAVE the promised land updates for LTE. Samsung has MOTO's upgrades...where's mine? Grumble / rant / fell off box.

Go get yourself a Samsung Galaxy 10.1 and I can guarantee you you'll feel a lot better about your Xoom. Honeycomb is crap. Honeycomb will probably work if the device manufacturer tests it good, finds the bugs and releases some kind of touchwiz/sense/motoblur overlay on it to hide/fix/push-off-into-corner the glaringly obvious issues. when 3.2 comes out for the Flyer I'll be the LAST person who owns one to download it.

Ahhh - so you're the one who's going to reimburse me for my XOOM and peripherals purchase? Thanks for stepping up. Drop me an email and I'll share my expenditures to date.

Cool, I wonder what it'll break... er, fix. My wifi connections are always a bit iffey on the Xoom... even though my whinedows connection and phone wifi connections are great on the same network. My Xoom usually says connections are Poor and do the everlasting searching... connecting... searching... connecting... until finally the moon and the sun are in the right place and Voilà! Connected!

ME TOO!! The wifi, on my Xoom, is pretty janky. When it's connected, it's good, but getting connected is the difficult part!!

Looking forward to this update.

I guess any update is good, but not seeing an activated microSD slot is a disappointment.

I bet SD card support is in 3.2

Totally agree!!! Anything short of activating the MicroSD slot is unacceptable and given Motorola's history on this is what I fully expect. I wouldn't be holding my breath as I am sure this will just be another disappointment even if the "rumor" is true. Seems to me a better company would actually communicate rather than relying on "rumor".... Never another Motorola purchase for me.

I just returned my Xoom because of lack of compliant apps from the market place. No skype ok, no facebook what the hell and on and on. Not to mention the fact they still dont have the SD slot running or the LTE function. Motorola seems to do this crap all the time and then a week after the delayed update they turn out a new version. This is why I refuse to buy any of their phones, I should have figured the slate field would be the same.

There's no Facebook app for iPad, either...

Ya but there is a app for the phones its all the same platform just a different version. Doesn't seem like there is any reason for them not to have it for a tablet.

Funny, I loaded the FB app on my Xoom from AM and it works just fine. I get the occasional Force Close when accessing messages. But seems to work pretty well otherwise. Would be nice to have HBO GO and Netflix on the thing. Sounds like they might be trying for some of that on this next release.

When did you do that? My understanding is it was pulled from the market for the xoom. It shows not compatible.

Or the Samsung Galaxy 10.1...

Facebook broke its Honeycomb compatibility when it issued v. 1.6.0... I learned this on the Xoom Forums and reinstalled 1.5.0 and it works fine.

Do you have the APK for the old Facebook

Do you have the APK for the old Facebook

there is a facebook app called friend me! sd card slot coming with this update, and there are more than 100 tablet apps you just have to look. if you returned your xoom that means you got recently and are complaining about sd card.. I bought it on day one and you dont see me crying.... There is plenty of space on your xoom for right now

how much do we bet that canada will get 3.1 several months after 3.2 comes out?

They said the upgrade would be in the spring..and now its summer. Lame.

We got the 3.1 upgrade (from 3.0) in the Spring... dude, you better go grab your update!

I was referring to the LTE. At the bottom of the xoom page it always said that the LTE update would be coming in spring. Now that its summer that is of course not there.

This really is annoying. Google needs to get these OEMs in check. This is the reason ipad accounts for 96 percent of all connected tablets. Its not going to change until they break this cycle of apps and upgrades to select devices. Fragmentation is KILLING the android tablet market. Its pretty pathetic.

You do realize fragmentation is the last thing on a Joe Blow consumers mind, right? You also realize Android phones are far more fragmented than tablets and they rule the night, right? Fragmentation is frustrating, yes, but is farrrrrr from the reason the iPad rules the tablet world. As for 3.2, we just got 3.1 so I'm amped to see something new so fast. Keep it coming!

You realise Android phones have been out longer and have much more diverse hardware. 3.0 is subpar. The browser is the least stable one I have used since Netscape 4 on Linux. It may even crash more but I'm not sure since that was a long time ago. I'm happy you have 3.1 but it has only been released for Xooms in 3 countries (US/Japan/China) and that is shameful.

Please fix the browser lag when typing in forms!!!
Also, make the cursor go where I drag it! Please and thanks.

Want for gtab 10.1... Of course it will provably be hacked on soon enough if samsung didn't release quickly, considering how similar the hardware is.

If the Gtab 10.1 had SD ability then it would be killer, but it doesnt. Thats what drew me to the Xoom along with the HDMI

The Galaxy 10.1 is just a buggier version of the Xoom. You don't want it. Of course, maybe you have learned to like the pain, so maybe you do.

i just hope motorola learned their lesson with prices.

Comment 38 by project member mbl...@google.com, Today (6 minutes ago)
I can't speak to features of upcoming releases; sorry. And I'd thought that the 3.2 release was already out, but I was mistaken; again, sorry. He just recanted.

still suppose to drop in the next week or 2... that was confirmed through TIMN

For those who need a Facebook app, it's something called a webpage. You can copy the spelling here if you can't figure it out.
Android Central Newsletter
Get instant access to breaking news, the hottest reviews, great deals and helpful tips
Thank you for signing up to Android Central. You will receive a verification email shortly.
There was a problem. Please refresh the page and try again.