Amazon's now letting anyone create custom questions/responses for Alexa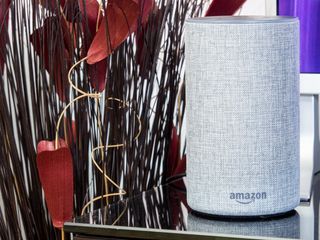 If you've got a question, chances are Alexa has an answer. Amazon's been hard at work improving its AI for a few years now, and its latest development results in you being handed the tools for creating custom responses specifically for your own Alexa-powered speaker.
Amazon just launched a new service called "Alexa Blueprints", and it enables you to cook up personalized responses from Alexa based on certain questions that you ask it.
There are a variety of Blueprints to choose from on Amazon's website (opens in new tab), with some of the highlights including custom responses for babysitters, family jokes, a collection of your favorite inspirational quotes, etc.
In one example for the Houseguest skill, you could say "Alexa, open My Houseguest Guide" to then hear an intro from Alexa introducing some of the custom questions your guests can ask, such as "How do I turn on the TV?" or "Where's the toilet paper?".
After selecting which Blueprint you want to work with, you'll be able to quickly edit the questions and responses to your exact liking. Once the content is made, you'll give it a name, create the skill, and then link your Amazon account so you can start using it. Custom skills you make are tied specifically to account, meaning they'll only work on Echo speakers that you own.
You can start playing around with Alexa Blueprints in the U.S. starting today.
Amazon Alexa: Everything you need to know about the heart of the Echo
Joe Maring was a Senior Editor for Android Central between 2017 and 2021. You can reach him on Twitter at @JoeMaring1.
What could possibly go wrong?!

Considering it's just question and response, not a whole heck of a lot
Android Central Newsletter
Thank you for signing up to Android Central. You will receive a verification email shortly.
There was a problem. Please refresh the page and try again.