Amazon reveals $39 Fire TV Stick, $19 for two days for Prime members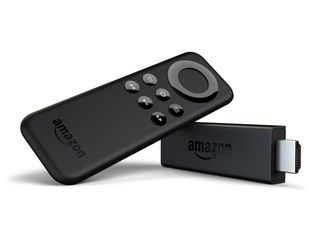 Amazon has fired off a salvo against Google's Chromecast and the Roku Stick with the just announced Fire TV Stick. The HDMI streaming video dongle is now available for pre-order for $39, with shipments beginning on November 19. However, current and new members of Amazon Prime can get the Fire TV Stick for just $19 for the next two days.
Amazon says that the UI of the Fire TV Stick is the same one used for its older Fire TV set top box. In addition to its own Amazon Prime Video service, it can access Netflix, YouTube, Hulu Plus and many more video and audio services. As far as the hardware, Amazon says it has a "Dual-core processor, 1 GB RAM, and 8 GB storage for fast and fluid navigation and instant search results" along with "dual-band, dual-antenna Wi-Fi with MIMO." It adds:
Owners can get 30 days of free Amazon Prime service with the purchase of the Fire TV Stick. While it can be controlled with the free remote or the Amazon Fire TV Remote App for Android and Fire tablets, users who want a hardware remote with voice can purchase the optional Fire TV Voice Remote for $29.99. Do you think the Fire TV Stick will be able to compete with similar video dongles?
Source: Amazon
Have you listened to this week's Android Central Podcast?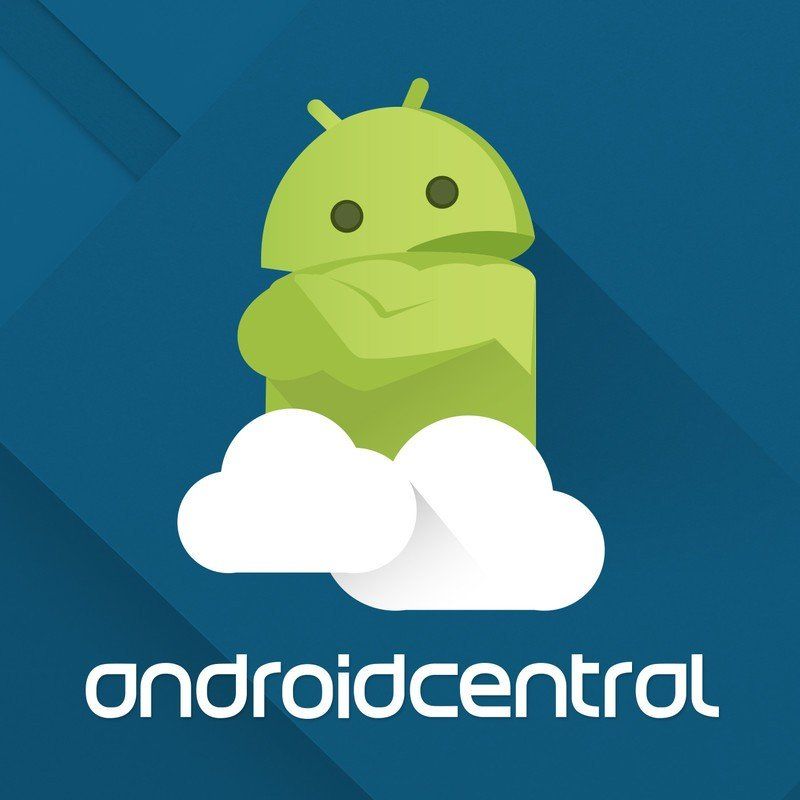 Every week, the Android Central Podcast brings you the latest tech news, analysis and hot takes, with familiar co-hosts and special guests.
This is late to the party but the price is worth trying it out.

Man, they're doing everything they can to avoid adding Google Cast support to Prime Instant Video.

I was thinking the same thing. Posted via the Android Central App

same reason i would never buy into Amazon. I even stopped buying from Amazon.

What? You can stop buying from Amazon? ... Mind=blown! Posted via Android Central App

Lol, right! I just bought this. $19, I haven't got a sick yet and my roku is the first generation. Posted via the Android Central App

Yes, other than giving the dongle away...

+1000 Posted via Android Central App

For $20 tho, a ton of Prime members will buy this to tide them over until they do add CAST support to their Android app, myself included. I doubt that at $40 it'd tempt non-Prime members away from Chromecast/Roku tho. The problem with Amazon is it can't decide what it wants to be. They clearly wanna be a content provider, but then they wanna be in the hardware game too, but then they allow Prime/Instant video on Roku/TiVo/iOS etc... That bit of flip flopping just shows people they aren't fully committed to hardware, plus out obviously leads to cries for the content to be treated equally on Android, which undercuts their hardware strategy. They should've done a Netflix a long time ago and just vied to get on as many devices as possible, that's how you grow a service fast and ultimately gain a little leverage on content owners.

Oh, I agree. And as a Prime member I've already preordered one. It's a hell of a value, and it fulfills 99% of my chromecast needs to boot. The only thing it misses out on that I use daily is Google Play content. I have no problem what-so-ever changing inputs for the different devices.

Also Chrome browser, don't know if you have ever used that to cast but you can with Chromecast.

True, though I find the performance of casting tabs for media purposes to be less than ideal in some scenarios.

I've found that the experience casting video from Chrome tabs on mobile devices to be exactly the same as casting from any compatible app. I've found no need to cast entire tabs anymore now that Google finally has this working for essentially all video. Posted via Android Central App

i'm hoping that the Allcast Receiver app will work with it. Then you'll be able to cast and watch Amazon prime videos on the same devices.

Is the same not also true of Google play movies? I mean, Amazon video is available on more devices. That said, both is exactly what I want. I'll buy the first device that has Netflix, Amazon video and Google play.

Umm...I have a little chinese Android stick that does all three. Am I missing out on or misunderstanding something? You can do prime videos through the standard Amazon App, Netflix and Google Play both work and I paid $25 for it about 6 months ago.

In fairness, can you play google market video content on a Roku, Apple TV or Amazon Prime?
Google's video content which I myself don't use is actually in an even tighter walled garden than Amazon.
I can at least watch Amazon video on my iPad and now Android phone even if I can't cast it to a chromecast.
that's more than you can say for video content from google play.

The ecosystems aren't exactly the same. If you want to compare Apple TV to Google Play, fine. Those are content platforms that hinge on their hardware counterparts and they always have. Amazon is chiefly a content platform that keeps trying to find angles into the hardware business. It's a little obnoxious.

Maybe so, I'm just saying that Amazon video content is a little easier to use across platforms and I'm not sure they ire they get for now supporting chrome-cast is warranted given the other options in the market are even more constrained. the effective difference is really only that amazon is having more trouble in the hardware business than Apple or Google.

People also feel a little entitled when it comes to Amazon because they pay a yearly sub tho, justified or not, specially after they hiked up Prime's yearly sub. Plus as Android enthusiasts we don't care that the iPhone isn't supported and the $35 Chromecast was as cheap as it gets, so there wasn't much need for third party hardware. With this offer Amazon addresses that last bit, at last temporarily or to an extent.

If I already have a Roku & a Chromecast I don't see the reason to pickup one of these.

If you get one for $19 it'd be a great add for an extra TV in the house.

I would still buy a chromecast instead of this. This will have limited support while chromecast support is exploding atm.

Who you kidding? Groupon had refurbished chromecasts for $15

How are ppl breaking their chromecasts I've had mine get VERY hot but it still works and I've had mine since November of 2013 Posted via Nexus 7 2013 or verizon Galaxy S5 or maybe one day through my moto 360

How the heck do you break a chromecast? Are people managing to pull its wire, bite it, chew it and put it back in the hdmi port. Chromecast doesn't need to be powerful, your phone does all the heavy lifting. Plus chromecast "casts" which saves your battery. This amazon dongle miracasts, which'll eat up your battery in seconds.

I'm pretty sure refurbished units are mostly returns. They can't sell it as new if it was out of the package.

$15, free shipping and tax with 1 year warranty from Google.

I bought one for 15 too. It looked new. New box, new packaging etc. only difference was a sticker over the old serial number Posted via Android Central App

It's better than a Roku. It'll be able to download anything in the Amazon App Store and run it, which gives it a lot of flexibility. Also, you'll likely be able to side-load XBMC on it, which is really nice. And finally, local content playing is pretty limited on the Roku due to the small number of codecs supported. This thing will play anything you throw at it, providing you load the right player. I'm assuming that this works much like the Fire TV box. Note: It's possible none of the features I mentioned affect you personally. But for me, it's a big deal.

Yeah I'm actually more excited about it than the Chromecast and Roku sticks. Neither of those sticks can play "real" games. Only the Nexus Player is other item I'm interested in, but it cost more. This Fire stick have the same memory as the Nexus Player.

Me too, but for $19, it's worth checking out. For science! Posted via sheer force of will from my OnePlus One!

I wonder if it would be used with Motorola Lapdocks. You might have seen some workarounds with older android stick devices. If this device can do that, that would be a real steal for this price!!!

I have Prime, so for $20 I'll pick it up just to see if direct Prime/Instant streaming to this works better than screen mirroring, should save my phone/tablet battery even if it does nothing else. For $40 I would've passed tho, kind of smart on their part, tho I don't see a future in it unless they become much bigger content providers and continue to ignore CAST. I've run out of HDMI ports tho, gonna have to get a splitter, which I trying to avoid... Might as well tho, that way I can stop unplugging my Chromecast (soon the Nexus Player) whenever I wanna plug in a camera etc.

Ahhh, but what if you didn't have those things already? Hmmmm... Posted via the Android Central App

I have both a roku 2 and a Chromecast and bought one for 19 bucks. I wouldn't have if was 40 but seems like a good deal. I especially like the fact it runs like a roku over beaming from a phone or tablet with a chromecast. Posted via the Android Central App

Interesting. I might have to give it a look Posted from the Avengers: Age of Droid Ultra

Not including the remote is a mistake, that's what differentiates this to the average consumer from the cheaper chromecast

It does include the remote. You pay extra for the voice-enabled remote, which is silly.

ah ok, I misunderstood that then.

I did too, at first. Had to go to the product page to clarify.

This costs the same as a Chromecast though. Also Amazon saying that this is faster than the Chromecast won't really be much of a point since there's no navigation involved on the Chromecast. All it does is video playback and the Marvell SoC does a wonderful job outputting 1080p fluidly. The only selling feature that the Chromecast doesn't have is dual band WiFi...

Well...another selling feature is the native support for Prime Video which you cannot do with CC?? I'm not a fan that I still have to tab cast prime video's at this point in the game...

Blame Amazon Posted via Android Central App w/G2

might be amazon's fault, but the fact is that many of us have amazon prime instant video even if we didn't choose it as a streaming service, since we get value from free shipping means it matters.
My chromecast cuts our all of the time because it only has 2.4ghz and I'm in an apartment complex and their's no good way to watch amazon in my bedroom. so for $19 chromecast is getting replaced.

I'm not replacing mine as I've no issues with Wi-Fi and the Chromecast is still more useful and better supported by other app/services overall... BUT, I am getting one of these just for Prime streaming. Cheap enough I don't mind throwing it away the day Fire flops and/or Prime can be cast. In fact I'll end up getting an HDMI switch now so Amazon might score twice, need to price check on Monoprice tho. Also, I lied, I'm replacing Chromecast with Nexus Player.

Dual band to me seems somewhat pointless. even though my chromecast is connected to 2.4, my phone connected to 5.0 works just fine. The beauty in the chromecast is the physical specs can be garbage, your phone does all the work. Hence, you can update the software over and over, while the physical specs don't matter so much. Now 4k? Sure, but if my ps4 isn't 4k, who cares. I'm waiting for the option that you can cast movies from google drive natively.

depends on your needs, my AC access point gets up to 360 mbit/s in real world usage
2.4 ghz will never accomplish that. and in a crowded apartment complex 2.4 ghz networks stutter playing simple netflix streams. For some people 5ghz is essential 4k yeah I couldn't care less about that.

For netflix, 1080P is like 5-6 mbps. Only constraint would be local casting or screen mirroring.

Dual band isn't worthless in apartments and busy cities where the 2.4GHz band is so crowded you can't get reliable performance even with the router three feet away. Not my case but I sympathize with those in that situation. The Nexus Player addresses this, but a new Chromecast rev is overdue IMO.

And besides adding a 5.0 ghz band, what else would it curtail? More ram? better processor? I mean what for.... your phone does all the work. Chromecast is just there to point and shoot. As as far urban apartments/busy cities, I find that a lot of the better built apartments have thicker walls (like concrete) or brick that kills any radio interference. What's next a 5.0 ghz nest? IMO, 5.0 ghz is best reserved for NAS and the like, you sacrifice range for speed. Well... if you live in the suburbs and don't have 20+ wifi networks in your house. And it'll finally kick things off with chromecast when google finally announces that you can cast videos from google drive, which further supports that chromecast only needs 5-6 mbps.

unless they start rebuilding all apartment buildings and building floors, windows and roofs out of brick 2.4 ghz will be problematic for apartment dwellers. Should we do that for spend $5 a most to add 5 ghz to the chromecast? lol I like the chromecast, but it's a problem for many users plain and simple. trust me I've lived in a lot of apartments and I currently see appoximately 25 AP's on the 2.4 Ghz band.
5Ghz not so much only a few because it doesn't travel as far, it's much better suited for apartment life.

I'm in mean time I just picked up one of these bad boys, $19 for 5ghz and amazon prime naively working is a no brainier for myself in my situation. At that price even if it's out of date in a year who cares lol.

On one hand we finally got an Amazon Video App for Android and I'm lucky enough that my HTC M8 can enable mirroring to Chromecast (though its hardly perfect and less convenient than simply using the cast feature in Hulu or Netflix). On the other hand this new dongle doesn't give me a a lot of hope for getting chromecast support in the the Android App or any future Nexus Player support.

I like the screen mirroring of Chromecast because I can use MX player and watch any video format on my television. Though it would be better with a cast button in the app.

It will be in the future!

How are you mirroring with the M8?

You start the mirroring from the Chromecast app

ahh well maybe you are rolling a custom rom then because I didn't think the m8 was on their beta support list yet. Only the M7

You can run stock you just have also installed an app call MirrorEnabler. Then you can do the cast screen feature on any device.

Dont understand why people make prime video a big deal. When Amazon says they have over 20k titles to watch in prime video that's including every episodes of a TV show. so a Tv show which has about 250 episode is counted against the 20k. the actual content is only about 2500k titles.

Amazon sent me an email a few months ago about Prime Video and its free content so I checked it out. It didn't offer anything that I don't have already with Netflix and Hulu.

Their are tv shows that show up amazon prime video much quicker than netflix quite often. I wouldn't pay for amazon instant video as a standalone product, but since I already had a prime account for shipping, I do use it. As a cord cutter it is useful from time to time, not to mention an easy VOD platform for cord cutters if you do with to rent or buy something.

They have a lot of current stuff tho, and a lot of decent content for free. I don't pay for any streaming sub as I still pay for cable but sometimes an episode gets deleted or doesn't get recorded and I can quickly buy it on Amazon Instant Video. I wish they'd separate Prime from Instant and at least allow casting of Instant content you've bought, but I get why they mix all up.

Mainly because for a lot of us, Prime Video is frosting. I have Prime because of the free shipping, the video was just the bit at the end that put me over the top. A smaller selection is fine with me.

For 19 bucks it's worth it to try, you will get all those free prime videos... Posted via the Android Central App

I'm getting it for my toddler who loves nickelodeon shows on amazon prime ... The remote will also make it possible not to have too fish around for my phone to start chromecast Posted via Android Central App

Agree it's late to the party. The other great thing about the Chromecast other than its price is that it's cross platform. Otherwise it does everything I need it to do. If you don't have a Chromecast this may be worth buying, but I can't see much of a reason to buy one otherwise.

It'll do a few things Chromecast won't, such as store locally and play locally, as well as play Prime Video well.

I just might pick one up for two reasons, 5 Ghz which I really need in my apartment and an actual remote which my wfie wants, she doesn't like using apps on her phone with the chromecast. For $19 really can't go wrong, if you don't like it who cares.

Your wife sounds a lot like my wife.

There is a very important mistake in the article. This device DOES INCLUDE a remote. The only part that is optional is buying the remote with voice control. It comes with a basic remote in the box.

correct, look at the "what's in the box" area = "Fire TV Stick and Remote"
http://g-ecx.images-amazon.com/images/G/01/kindle/dp/2014/M/feature-inth...

For that price, i will get one to try it out. if i don't like it, ill just send it back or give it to my girlfriend so she doesnt have to steal my chrome cast anymore!

Yeah, I figure for $20, I'll give it a go; if I don't like it, I'll give it to my baby brother for Christmas. ;-)

Same plan I'll probably end up doing. My brother doesn't have any streaming devices yet, so he isn't 'locked in' to an ecosphere yet. It may be a good step to introduce him into the streaming world. And if he doesn't seem interested, then it might be my white-elephant gift for this Christmas at my family party.

Chromecast still has the edge because it has support from a lot of apps/services already, and works well. Amazon needs to go above that to make it stand out.

Considering my ChromeCast will never get Prime Instant Videos, this is a great deal at $20! Plus, it DOES come with the remote, just not the voice remote. Posted via the Android Central App

I already have a few Android sticks, but for $20, what the hell? I'll probably throw it in my laptop bag and use it for a travel stick. The wife and I are watching a lot of Stargate, so this works well.

+1,000,000 to Stargate watchage.

My wife came into the relationship owning every Star Trek TOS movie, so she was primed (No pun intended) for more Sci Fi. We're on Season 10 of SG1 and Season 2 of Atlantis.

Awesome, yup my wife is a lot like yours. We watch SciFi together constantly, we're quite lucky in that regard :)

I'm a Prime member and I don't see the $19 price, just the $39 price.

Once you hit the final step of checkout the discount is applied.

Can anyone confirm Plex app compatibility?

It is all over the promotional materials, so it is compatible. That's my big thing as well.

Looks like it will cost $4.99 for the app. I wonder if I already paid for a lifetime PlexPass and the android app from the play store if i will also need to buy this app. Knowing Amazon, I probably will need their proprietary app. That brings the cost up to $24 for the next 2 days. Just a 4 dollar difference from the chromecast (http://www.amazon.com/Google-Chromecast-Streaming-Media-Player/dp/B00DR0...) but it does come with a remote which is great for the kids.

With a little work, you might be able to get the Android Play Store side-loaded. But that's supposition.

If it's on the regular Fire TV it should be on this one.

I have a Roku3 i use for Prime Video but it is starting to get flaky after a year and a half. $20 I will give this a go even though I have a Chromecast and i pre-ordered a Nexus Player, ok maybe i do not need this afterall.

This is perfect for my parents, as they do not have smart phones, so Chromecast was never an option. For $20, why not?

Pass. Have three Chromecast and a Android Play box coming. With Amazon not supporting Chromecast, even as a Prime Member I won't use their streaming services. Hell, just looked. They don't even have the Instant Video app up for the Moto X 2014. Posted via the Android Central App

Just snagged one. I have a problem with buying new gadgets. Posted via Android Central App

This. Posted via Android Central App

Lol me too, and this was a chance to buy a new gadget and not feel too guilty since it's only $19 :)

Seems to be worth a shot. I already have a Chromecast that I use a bunch and have a Nexus player on order. But for $19 you can really can't go wrong. I ordered 2. I can give them as gifts if I don't see a need for them

I was ready to go all in with Google for media... Chromecast is all I really needed, but wished it had a controller. It's cool to use your phone, but so much easier in a group setting to just pass the controller around. Kinda torn... I want both amazon and google services (Instant Video, Play and YouTube), on one device w/o compromises. This isn't going to happen is it?

I think the only way is for Amazon to cave. I'd buy their streaming service if it was available on chromecast. I don't want multiple streaming sticks or boxes for one service. Same crap apple does too. Posted via Android Central App w/G2

Technically, you can screencast the Amazon Instant App and it works fine (at least, when I tried it). The problem obviously becomes your phone. And don't leave Google out of this either, they've been pushing toward a walled garden as well, but they still have some doors open. I would be content if Google offered a remote for the Chromecast. And updated with multiple antennas.

They clearly positioned the Nexus Player as the high end option with a remote (and also 802.11ac), so the Chromecast is unlikely to get one anytime soon... It's a sound strategy IMO, I do agree they should issue a Chromecast rev with at least 802.11n & 5GHz support tho. I have a Chromecast, replacing it with a Player (unless it doesn't support HDMI CEC), but I'm getting this anyway for Prime. I'll put it on the HDMI splitter and just toss it when Amazon caves on casting. They're clearly desperate to stay in the hardware game tho, which seems silly.

Yes, the nexus player was clearly a high end option.. that's not really the point. Amazon has now included a physical remote for their streaming stick. Lowering the bar for that piece. I feel like Chromecast will have a harder time with that given the push Amazon has. I know a lot of folks here will see that as a negative, but in my time with the Chromecast, it would make life easier with an actual remote. But at the same time, the Nexus Player/Fire TV is overkill for just streaming needs IMO.

I have worked really hard to integrate all of my entertainment into one HDMI port. I built a HTPC using a CableCard from Comcast and a quad tuner card from Ceton. I have photos, videos, movies, DVD, and all of our recorded TV in one place with one remote. The Chromecast was quite compelling and a no brainer, that uses the second HDMI port. I don't see myself buying yet another HDMI device, even though I use a Harmony remote and could easily setup a macro to change the input on the TV.

They really don't want to add Chromecast support, do they? I pre-ordered to try it out. Doesn't hurt to get it for $20. Like others said, if I don't like it just give it away to someone. Don't like that you plug it in to power rather than USB like Chromecast.

All my stuff is plugged in by the AVR near a power strip anyway so I don't have TV USB ports to power it with unless I wanna run wires outside of my component drawer... I imagine most people without a decent sound system are plugging these in directly into their TV inputs tho, wonder if there's any usage statistic data on that...

Now only if only Chromecast came with a remote and cost $39 bucks!

Just preordered on for 19 bucks. It'll give my Chromecast a run for its money! Posted via Android Central App

what you guys seem to forget is you will be able to install the amazon instant video app on your nexus android tv box just like any other app...then you will have amazon video. on the other hand i just picked this up because...$19

Maybe, maybe not, Amazon can clearly control what devices it's app will work on.

They still control the back end that serves the stream to the app and they can identify the device Lynn's running on and just not serve the stream you know, not unheard of, at all. Netflix used to only work with a very small list of Android phones way back when...

It doesn't work on my Midnight G box. I even manually loaded the shop & video app like I did on my Nexus 7. No workee.

Pre-Order came to $20.14 with tax. For that...why not? Keeps me from unplugging the Roku and bringing it to the bedroom TV.

If it had a Slingbox app like Chromecast, I'd buy it to use with my DirecTV box which has a Slingbox. I have a kitchen TV that has nothing hooked up to it, except basic cable. Maybe this will inspire Google to put Chromecast on sale for a couple of days? I'd buy another for $20. The one I bought last year works great with Sling on a spare TV.

One more step into the Amazon ecosystem. Man they make it hard to leave.

So I have a decent laptop that I leave almost permanently connected via HDMI to my HDTV unless I'm taking it somewhere. I use it to play Netflix, Amazon Prime, etc. Apparently a device like this leaves me unable to stream from certain sites like Starz Play and TV channel websites, right? I guess I just always feel like these devices offer slightly more convenient usage but are way less flexible in what they can view.

Yea, that's pretty much the trade off convenience vs flexibility.
I think the chromecast has many followers who prefer more flexibility, and people who use laptops want the most flexibility.
myself I've gotten lazier as I've gotten older and now prefer convenience.
It's different for everyone, just like everyone's taste in content varies.

For $20 I'll give it a shot. Wonder if it will stream NHL Gamecenter? Posted via Android Central App

It doesn't look like the NHL GameCenter Live app is available on the Amazon App Store. Now, and I can't check this out for myself because the app is misbehaving for me, if the app does allow for screen casting (either via Google Chrome, or Aircast, then perhaps this device can handle that feed.

Eh. I preordered one. For $20, with all those features, I don't see how you can skip it, personally.

Just ordered it, showing Dec 1at delivery date...that sucks! Posted via Android Central App

Was all in, until I realized it didn't come w/ a remote. I didn't install the Amazon App Store, and I'm not about to just to get their remote app.

It comes with a remote. Just not the one that you can use with voice search.

Edit: oh yeah, no voice remote. Thanks for pointing that out.

Can it be used in a hotel room with there WiFi? Posted via Android Central App

Yes Posted via Android Central App

20 bucks is the price of a decent hdmi cable, which this doesn't need, so almost free if you think of it that way. Though, it would seem to me that if Amazon really wants to push this into people's living rooms, they might need to keep it at the $20 price point.

you pay $20 for hdmi cables? I don't think I've ever paid more than $8 that that was for a 15 foot one.
I've never had a cheap hdmi cable die on me and I probably have at least 10 of them.
Digital isn't like analog signals, either it gets there or it doesn't as long at your signal isn't going out the PQ is just as good as any higher priced cable.

i guess you've been lucky and have never had a bad cable, or one that went bad. My experience has shown me that its cheaper to buy a good cable instead of cheaping out on one that will die. Now, i'm not saying a hundred dollar cable, but something a bit better than that bargain basement $8 one.
I've had issues that I couldn't figure out, until it was suggested to try a new cable, and problem solved.

Monoprice and Blue Jeans Cables are your friends, stop getting suckered into $20 cables. Monoprice offers free shipping every couple months btw, even on heavy duty stuff like stands.

Not available in the UK? I mean the fire TV is so why not this. Would have tried one out too if it was available right now. Posted via Android Central App using galaxy s4

Me too. Hopefully it will get to the UK quicker than the fire TV. Posted via the Android Central App

I would prefer to help guide Amazon/Bezo's in re-discovering the company's roots as a content/product provider rather than a hardware vendor by not purchasing this device. I noticed that shortly after the Fire phone flop Amazon decided to finally release the android app. My chromecast works just fine and it is freely open to the largest potential ecosystem- no need to cloud the waters. Amazon, just release a chromecast app and call it a day- no need to continue alienating your customers.

Yeah.. don't like Amazon Prime streaming much. It is designed to get you to buy more shows. For example some seasons have every other episode available for prime, the rest you have to buy.. What is that about? I strongly prefer Netflix. Initially I've ordered 2 sticks but then canceled. One can only have so many boxes and stick connected to one TV. It is stating to get clattered.

NO HBOGO or VUDU support??? FAIL!!!

HBO Go is coming by the end of the year Posted via Android Central App

I have a Chromecast and a Roku 3. Nothing I've read leads me to believe this will improve over those, but for $20 I'll buy it.
(I've seen the argument that the device will do well with content bought from Amazon, but I've never bought any of it - or from anywhere else - and never will.) Posted via the Android Central App

Now AC needs a new survey like the one they had for the Nexus Player. I think you'll find a bunch of people choosing to get this in addition to their Chromecast. For $19 bucks, I know I figured what the heck.

You can at least credit the Amazon engineers for paying attention the to forums-- 5Ghz and hotel support? Nice. I'm grabbing a pair, assuming Amazon doesn't kill my order-- you can place multiple orders at $19, but try to buy 2 at once and it's $40 each? It may be worth it just to not have to wrestle with my phone to pause something when I get a call come in. And hey, if more engineers are reading, how about adding an option to automatically pause playback when I answer?

Ordered...for $20 it works for me.

Great! $19 is an unbeatable price. ..includes a remote, too! Thanks Amazon. Posted via Android Central App

Anyone know of the Amazon Fire supports the Verizon Fios app? I see that it's available in the Amazon App Store for their Fire tablets bit it doesn't specifiy if the Fire media streamers support the app. Posted via the Android Central App

I already have a Chromcast, but I just ordered one of these to eliminate my XBOX 360 for Amazon prime instant (which is all I use it for. $20 is worth it for a good Prime streaming device.

$19 for voice search via the app. Worth a try, just so my wife can watch me act like Gary Busey. Posted via Android Central App

What's with everyone saying that they are unable to watch amazon instant videos with Chromecast.. It's not hard. Open up the Chromecast app, cast your phone/tablet screen, open amazon market go to instant video section, choose video and hit play. It's not rocket science.. Works great on my lg g2 as well as both my first and second gen nexus 7. I've been watching Grimm for a couple hours tonight this way.
I've only had the Chromecast for a couple weeks now and it's been great but for $19 I can't pass up getting the fire TV stick. I'll pin them against each other and the loser will go on my basement tv that doesn't get used as often.

It only work on selected Android devices.

Ordered mine. I am excited to try it out Posted via Android Central App

Plex app for it or the chance to sideload XBMC and this will have tons of potential.

Got my confirmation email. The estimated delivery date is Dec 19th. Guess a lot of people have been ordering! :-)

Chromecast will still be the clear winner in my book. Three words. EASE OF USE. pretty much sums up why the Chromecast is awesome. I can watch videos on many tvs in my house on a plethora of different devices but the Chromecast is always the device that owns the input. Posted via the Android Central App

Purchased. My Chromecast won't cast Netflicks since the last firmware update. Its been over a month now. Google doesn't care they are focusing on the next set-top box experiment. Goodbye Chromecast! Posted via the Android Central App

Purchased simply for the Amazon Instant Video access. My Samsung Smart TV can't get it for some reason, and it can't be chromecasted, so this seems like a cost effective solution. Gave me a ship date of January 5th though. Did that many people order this thing? -Shawn
Noting the world one S-Pen at a time.

Mine is even further on, like mid January, Amazon ETAs on pre orders and even regular (non 2-day) orders are notoriously lousy tho. I'd be surprised if they're that backlogged on a special that ran for two days...

I got mine for 24 bucks at staples, i liked it out of the box but did not have the ability to log in to hotel wifi. i found this easy to follow video on youtube and installed Firefox on to it now its just like any other android device and logs in to the hotels splash page with no problems.
https://www.youtube.com/watch?v=hoRY6sdXMbg
Android Central Newsletter
Get the best of Android Central in in your inbox, every day!
Thank you for signing up to Android Central. You will receive a verification email shortly.
There was a problem. Please refresh the page and try again.