Amazon Echo Show 15 vs. Echo Show 10 (3rd Gen): Mini TV or rotating display?
The two biggest, priciest, and fanciest Echo smart displays have similar prices and features, so which is better?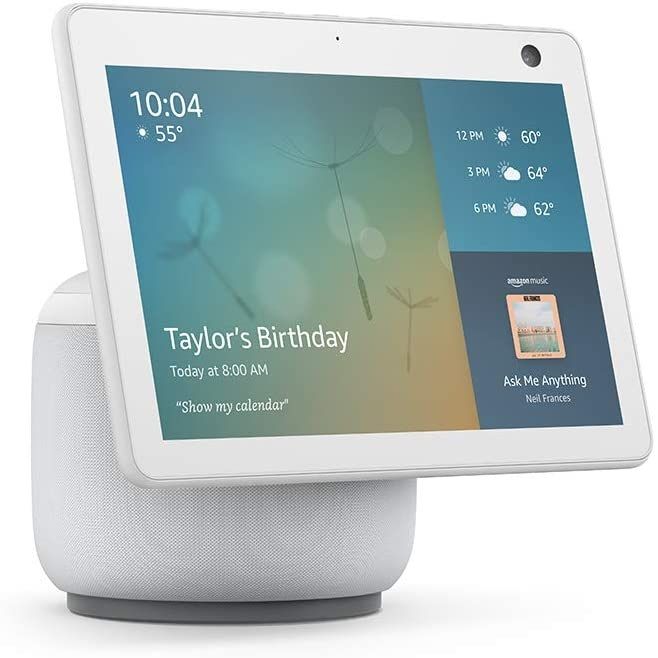 Amazon Echo Show 10 (3rd Gen)
At the Ready
The Echo Show 10 is the ultimate smart speaker for multitaskers, thanks to an improved camera and a display that can rotate to track you, whether you're video-calling family or following a recipe across the kitchen. With three speakers, it also has excellent sound quality. At 10 inches, the display is large enough when close, but some content may be hard to read at a distance compared to the Echo Show 15.
For
Excellent sound quality
The rotating display can be beneficial
Great camera
Video call powerhouse
Against
Takes up a lot of counter space
Some widgets can be hard to see on this screen size
A camera that can follow you may be unnerving to some
Go big
At 15 inches, the Echo Show 15 is wall-mountable and the most prominent smart display from Amazon. Its extra space allows for features that the other Echos don't have room to support: widgets, a calendar, and even Fire TV OS functionality. Its built-in camera and speakers could've been much better. But as a smart photo frame and centerpiece for your living room, it's hard to beat.
For
The large display is perfect for multiple widgets
Can be used in landscape or portrait mode
Wall-mountable
Supports Fire TV OS for media streaming
Against
Display stands sold separately
Lower quality camera
The speakers aren't great
Amazon released its two latest Echo smart displays, the Show 10 and 15, in 2021. Since then, the Echo lineup stayed fairly quiet until Amazon launched the new Echo Show 5 in mid-2023. That petite option aside, anyone looking for a smart display you can actually read from across the room will have to choose between the 10- and 15-inch options.
We're here to decide the big-screen battle between the Echo Show 10 (3rd Gen) and Echo Show 15. The Show 10 has a rotating base that lets it follow you around the room — don't worry, Amazon can't see you through the camera — while the Echo Show 15 is designed to be mounted on a wall. Depending on where you want your smart speaker, one probably fits your home layout better.
If you're undecided, we'll break down every difference between the Amazon Echo Show 10 (3rd Gen) vs. Echo Show 15 to help clarify your choice. Which of these splendid smart displays with Alexa on board bests the other? Let's find out.
Amazon Echo Show 15 vs. Echo Show 10: Design, audio, and privacy
Why you can trust Android Central Our expert reviewers spend hours testing and comparing products and services so you can choose the best for you. Find out more about how we test.
Larger smart displays give you room for more information without being cramped, as well as more internal space for larger speakers, cameras, processors, and so on.
When Amazon released the third generation of the Echo Show 10, it made some pretty significant design upgrades. The screen size remained unchanged, but the display spins around the three-speaker base so that it can always face you, with a brushless motor that our reviewer couldn't hear at any distance. This means that when on a video call using the much improved 13MP camera, both people will see each other.
Our reviewer noted that you need "about a foot's width and half a foot's depth" to give the Echo Show 10 enough maneuvering room to rotate freely, so check that you have room for it before buying. You can turn off the rotating feature at any time, either by flipping the camera shutter off or telling Alexa to disable it; but it's a bit of a waste not to take advantage of it.
If you're at all "creeped out" by a display that's constantly "watching" you, as our reviewer initially was, rest assured that the Echo Show 10 "does all of its visual processing on-device" and employs computer vision service (CVS) to "convert images into abstracted blurbs to track motion." So even if the Show 10 could upload video of your living room, which it can't, it would only show a blurry version of you and your family.
The rotating screen makes the Amazon Echo Show 10 (3rd Gen) more useful for following recipes. If you've ever tried to use your smart display while cooking, you know that it can be frustrating to go back and forth to check the ingredients and instructions on a static display. Placed optimally, the Show 10 can remain visible across your entire kitchen.
The dual tweeters and the subwoofer in the third-generation Echo Show 10 sound great. The output is full and balanced for all audio. So it will all sound wonderful if you listen to a playlist from Amazon Music to get through a house cleaning session or a video call.
Designers for the Amazon Echo Show 15 took a very different approach. You can buy a tilt stand to place it on a flat surface, but it comes with a wall-mounting kit in the box that's the definitive way to use it. The mount lets you rotate the device between portrait and landscape mode — so make sure you have room for both — and its dual rear-firing speakers work best when bouncing off a wall.
As our Echo Show 15 reviewer noted, when used on a stand, the smart display is only barely audible from the front at max volume, which makes it deafening for anyone behind it. Even if you do mount it, though, keep in mind that the Echo Show 15 speakers are fairly small and don't offer very much bass — a strong point of the Echo Show 10.
The main design takeaway for the 15-inch model is, well, it's pretty darn big! The 15.6-inch diagonal size gives you more room for content, widgets, and enlarged text. And as a mounted device, it's not just something you can plop on a shelf; you'll need to make it match your decor, which is why Amazon sells it with a frame if you want an aesthetic boost.
Amazon Echo Show 15 vs. Echo Show 10: Hardware and software
Swipe to scroll horizontally
| Header Cell - Column 0 | Amazon Echo Show 10 (3rd Gen) | Amazon Echo Show 15 |
| --- | --- | --- |
| Display | 10.1 inches, 1280x800, touchscreen | 15.6 inches, 1920x1080, touchscreen |
| Dimensions | 9.9 x 9 x 6.7 inches (251 x 230 x 172mm) | 15.8 x 9.9 x 1.4 inches (402 x 252 x 35mm) |
| Weight | 90.3 oz (2560g) | 78.1 oz (2215g) |
| Processor | MediaTek 8183, plus second processor with Amazon AZ1 Neural Edge chip | Amlogic Pop1 octa-core SoC with Amazon AZ2 neural network engine |
| Camera | 13MP | 5MP |
| Connectivity | 802.11 a/b/g/n/ac, Bluetooth A2DP | 802.11 a/b/g/n/ac, Bluetooth A2DP |
| Speakers | 2 x 1-inch tweeters and 1 x 3.0-inch woofer | Dual 1.6-inch full-range drivers |
| Privacy features | Wake word (Alexa), streaming indicator lights, microphone/camera off button, camera shutter, delete voice recordings, disable motion | Wake word (Alexa), streaming indicator lights, microphone/camera off button, camera shutter, delete voice recordings |
| Motion | Brushless motor with +/- 175-degree rotation | ❌ |
| Smart home hub | Zigbee and Amazon Sidewalk | Amazon Sidewalk |
| Colors | Charcoal and Glacier White | White border w/black frame |
Despite being the largest Echo device, the Echo Show 15 falls short of the Echo Show 10 (3rd Gen) in a few key ways. Most obviously, the 5MP camera is disappointingly low-resolution, the dual drivers without a woofer makes the audio low-impact, and the larger display actually has slightly fewer pixels per inch.
On the plus side, it uses the newer Amazon AZ2 neural processing chip, instead of the 10's AZ1 chip. Both are designed to process your Alexa commands and requests on-device, but Amazon says the AZ2 can answer your questions "significantly faster" with 22X the capacity to complete operations.
As for the main processors, don't be confused by the different names: both the MediaTek 8183 and Amlogic Pop1 are octo-core CPUs with the same Cortex-A73 and Cortex-A53 cores.
You probably already know what Alexa can do. You can ask it to perform simple tasks like starting a timer or searching for an answer, as well as set up Skills and Routines for more complicated, automated tricks. You can also control smart home devices through your smart display.
The only unique feature to the Echo Show 15 is that you can use it as an entry-level security camera; with Alexa Guard Plus, it'll pan the room while you're away and (when it detects someone) send you a notification and start occupancy-triggered routines like making a loud noise or turning on the lights.
Otherwise, most of the unique software features come with the Echo Show 15, thanks to its extra screen real estate. While the other Echo Shows can only, er, show one thing at a time, the Show 15 can display your photos and several informational widgets at once, including a to-do list, weather, calendar, shared notes for your family, and so on.
Plus, the Echo Show 15 can be placed in portrait or landscape mode, which gives you more flexibility for how you can organize your favorite widgets.
The newest update to the Echo Show 15 is that you can switch it from the Echo OS to the Fire TV OS at any time, letting you stream your favorite TV shows and movies like you would with an Amazon Fire TV Stick on your actual TV. It gives you access to Netflix, YouTube, and other popular apps in case you don't have a TV nearby, or you want to watch something with Bluetooth headphones while someone else watches the main TV.
Essentially, the Amazon Echo Show 15 can become a focal point of the room, with more data visible at all times via widgets, as well as the option to stream content on a properly large display.
Amazon Echo Show 15 vs. Echo Show 10 (3rd Gen): Which should you buy?
Both of these smart displays can execute the full breadth of what Amazon's Alexa ecosystem has to offer, from watching movies to smart home controls. The decision really comes down to what your personal use cases will be. If you value great sound quality for music and video calls, then the Echo Show 10 (3rd Gen) likely will suit you best. On the subject of video calls, the higher-quality 13MP camera in the Echo Show 10 and the rotating display will lead to an overall better experience.
However, if you are looking for a display that can act as a hub for your home — the Echo Show 15 may be the better choice. That's because the larger screen can make calendars, reminders, shopping lists, and more, easier to read and allows for more info to be displayed.
In the end, these are both excellent options if you are looking for an Amazon smart display. The Echo product line is growing and gaining useful new features regularly. There are a lot of excellent Alexa devices to choose from, but the Echo Show 10 and Show 15 are the biggest — and arguably the most useful. Which is best for you comes down to what features you value most.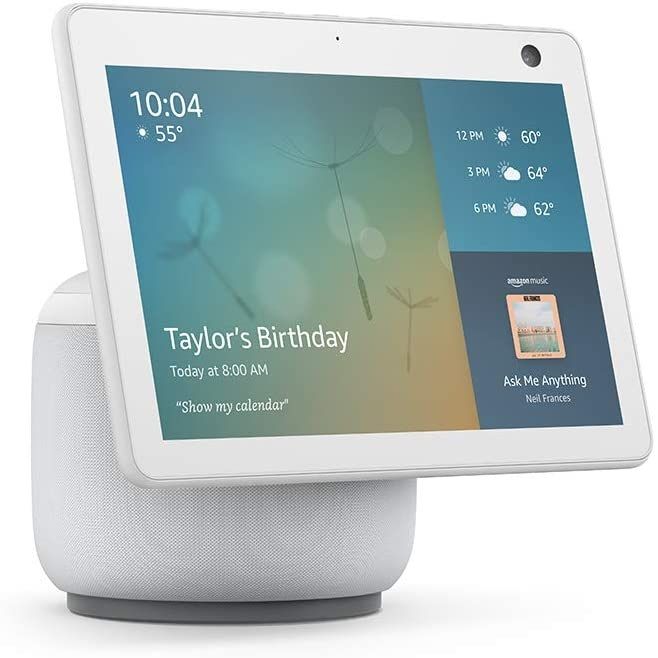 Amazon Echo Show 10 (3rd Gen)
Booming sound
The Echo Show 10 may well be the most capable smart speaker yet, thanks to the excellent speakers, high-quality 13MP camera, and a 10-inch display that can rotate so that it's always in perfect view.
Hub of operations
From displaying photos to managing your schedules, the Echo Show 15 is perfect for almost any home. The full-HD screen is put to great use when showing calendars, reminders, and of course, pictures.
Be an expert in 5 minutes
Get the latest news from Android Central, your trusted companion in the world of Android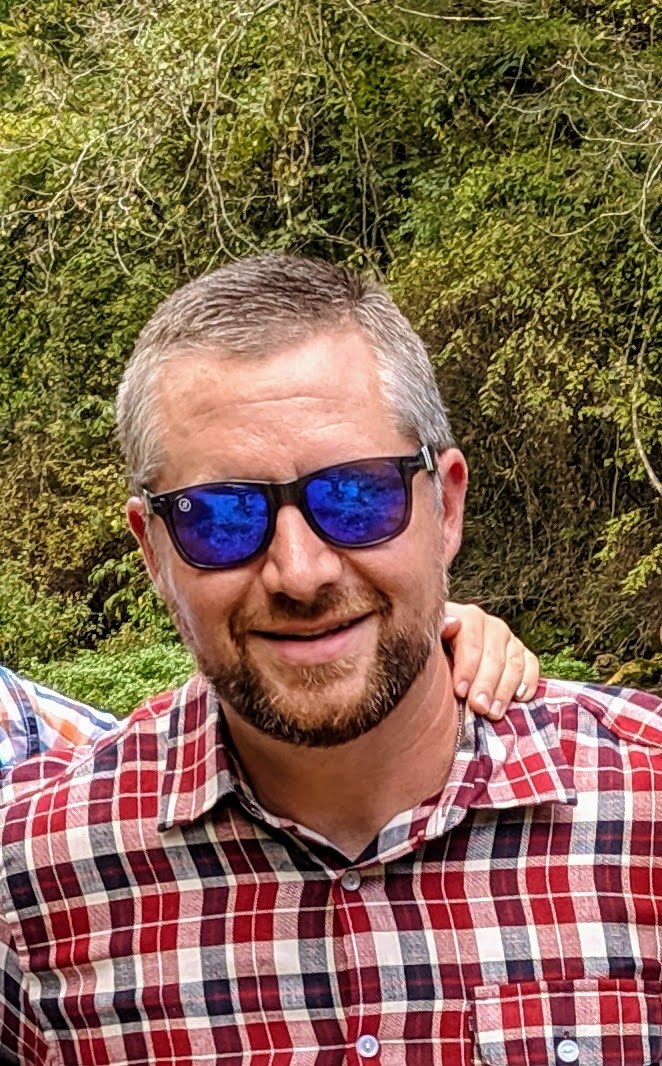 Chris Wedel is a fan of all things tech and gadgets. Living in rural Kansas with his wife and two young boys makes finding ways to get and stay online tricky. By utilizing his years of experience with the tech and mobile communications industries — success is assured. When not conquering connectivity challenges and testing new gadgets, he enjoys cruising a gravel road in his UTV with some good tunes.