Amazon Cloud Player launches in the UK ahead of the Kindle Fire's arrival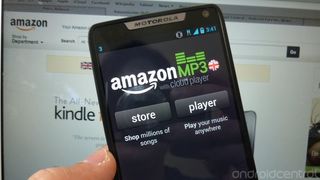 The Amazon ecosystem may well be pretty established in the United States, but in the rest of the world it still remains distinctly lacking. One such service is the Amazon Cloud Player, that today has launched in the UK ahead of the impending arrival of the Kindle Fire.
The Amazon MP3 application is the portal to the Cloud Player, and has received an update in the Play Store to enable the feature which is available to download now. Available in two different tiers, free and premium, every Amazon user at least gets the opportunity to try it out without laying down the green. As with the U.S. version, all music bought from Amazon's music store will automatically become available in your Cloud Player account, free of charge and don't count towards your limits.
The free service allows you to upload 250 tracks to your Cloud Player, rising to 250,000 for the premium tier. The premium service will cost an annual fee of £21.99, a pretty reasonable price considering how much music 250,000 songs is. Kindle Fire or no Kindle Fire, with Music missing from Google Play in the UK, Amazon has a real opportunity to succeed in bringing their content services here. Click on past the break to read the full press release, and if you're becoming more tempted by a new Kindle Fire, be sure to check out our first impressions of the 7 inch HD version.
More: Kindle Fire HD 7 hands on
Amazon Customers in the UK Can Now Enjoy Their Music Everywhere With the Launch of Amazon Cloud Player for Android, iPhone and iPod Touch, and Web – All Available Starting Today
Amazon extends its popular "Buy Once, Enjoy Everywhere" content ecosystem to the UK
Luxembourg – 18 September, 2012 – Amazon.co.uk today announced the launch of Amazon Cloud Player, enabling customers to securely store music in the cloud and play it on any Android phone, Android tablet, Kindle Fire, Kindle Fire HD, iPhone, iPod Touch, Mac or PC – wherever they happen to be. Customers can get started at www.amazon.co.uk/cloudplayer, where they can easily import their music using Cloud Player's new scan and match technology. Customers' iTunes and Windows Media Player music libraries are scanned and tracks are matched to more than 20 million music tracks in Amazon's catalogue. All matched songs are automatically stored in high-quality 256 Kbps audio. All Amazon MP3 purchases – including music that customers purchased previously – are automatically saved to Cloud Player for free, which means that customers have a secure backup copy of the MP3s they buy from Amazon, free of charge.
"Millions of US customers are already using Amazon Cloud Player to listen to their music everywhere, on their favourite devices, including Kindle Fire, Android phones and tablets, iPhones, iPod Touches, Macs and PCs. We're excited to bring this same convenience to Amazon music customers in the UK," said Greg Greeley, Vice President of EU Retail at Amazon. "The launch of Cloud Player in the UK means that customers can buy anywhere, play anywhere, and keep all of their music in one place without the need for constant software updates, or drives and cables to move and manage their music."
Cloud Player is available in a Free tier and a Premium tier. Cloud Player Free customers can store 250 tracks from their PC or Mac to Cloud Player, at no charge. Cloud Player Premium customers can store 250,000 tracks in Cloud Player for an annual fee of £21.99. Amazon-purchased MP3s do not count against the 250 or 250,000-track limits and are added to both Free and Premium Cloud Player libraries at no charge.
Adding Music to Cloud Player
Amazon scans customers' iTunes and Windows Media Player libraries and matches tracks on their computers to eligible tracks from more than 20 million in Amazon's track catalogue. All matched tracks– even music purchased from iTunes or imported from CDs – are instantly made available in Cloud Player and are upgraded for free to high-quality 256 Kbps audio. Scan and match supports several file types, including MP3, AAC, WMA (Windows only), OGG, WAV, Apple Lossless (MacOS only), AIFF, and FLAC.
Cloud Player for Web
Customers who have a computer with a Web browser can listen to their music. Cloud Player for Web currently supports Internet Explorer, Firefox, Safari for Mac and Chrome. Cloud Player for Web enables customers to easily organise their music, and gives both download and streaming options for playback.
Cloud Player for Android
Cloud Player for Android is simply included in the new version of the MP3 App, which includes the full Amazon MP3 Store and the mobile version of Cloud Player. Customers can use the app to play music stored on their Cloud Player and music stored locally on their device. Features include the ability to search and browse by artist, album or track, create playlists and download music from Cloud Player to the device for offline playback.
Cloud Player for iPhone and iPod Touch
Amazon Cloud Player is also available on iPhone and iPod Touch. The app allows customers to stream or download music stored in Cloud Player to their iPhone or iPod Touch, play music that is already stored on their device, and manage or create playlists. Features include the ability to search and browse by artist, album or track, create playlists and download music from Cloud Player to the iPhone or iPod Touch for offline playback.
Kindle Fire and Kindle Fire HD
The all-new Kindle Fire and Kindle Fire HD are coming to the UK, backed by Amazon's Vast Content Ecosystem and Cross-Platform Interoperability. With apps available on the largest number of devices and platforms, Kindle makes it easier than ever for customers to access content anytime, anywhere, including their music with the Amazon Cloud Player.
Securely Storing Music in the Cloud
Customers never need to worry about losing their music collection to a hard drive crash again. Files are securely stored on Amazon Simple Storage Service (Amazon S3). Customers can buy Amazon MP3s anywhere and know that their MP3s are safely stored in Cloud Player and accessible from any device.
Have you listened to this week's Android Central Podcast?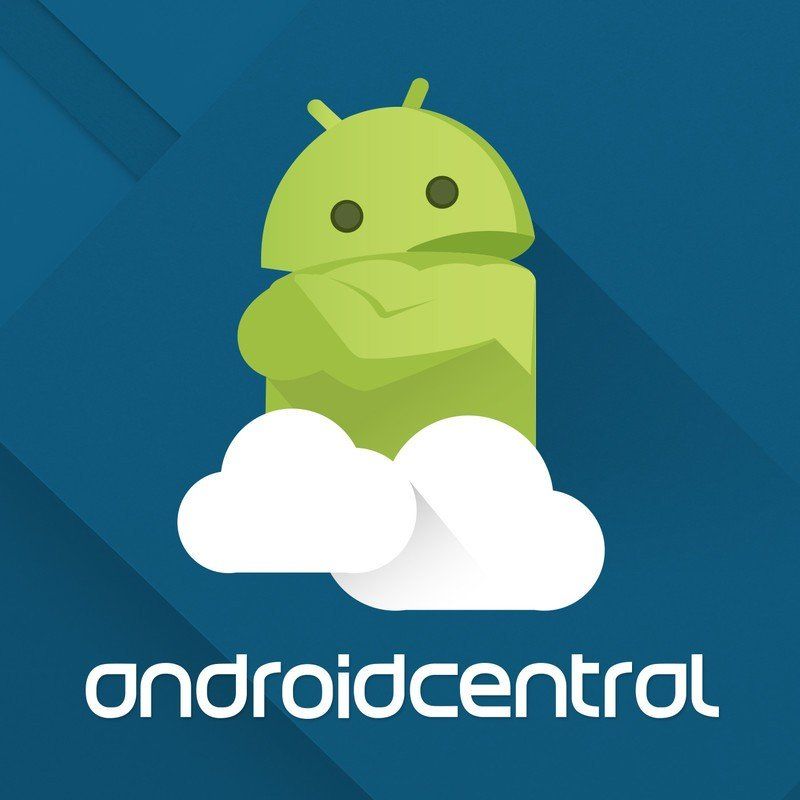 Every week, the Android Central Podcast brings you the latest tech news, analysis and hot takes, with familiar co-hosts and special guests.
Get the Android Central Newsletter
Instant access to breaking news, the hottest reviews, great deals and helpful tips.