Amazon Appstore receives 2.0 update ahead of Kindle Fire launch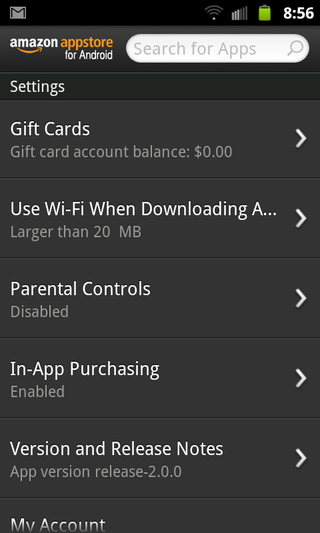 Amazon's Appstore for Android has received an update, just in time for the Kindle Fire's release next week.
The update, which brings the app to version 2.0, is largely focused on UI improvements. The look and feel of the entire Appstore experience has shifted as the white backdrops that used to be ubiquitous have been changed to shades of gray.
More settings have been added as well as you now have the ability to enable In-App Purchases, Parental Controls and get an easier view of your gift card balance.
If you don't yet have the appstore and would like to check it out, visit Amazon's Appstore page (opens in new tab).
You can find more screenshots after the break.
Thanks, Kyle!!!
Have you listened to this week's Android Central Podcast?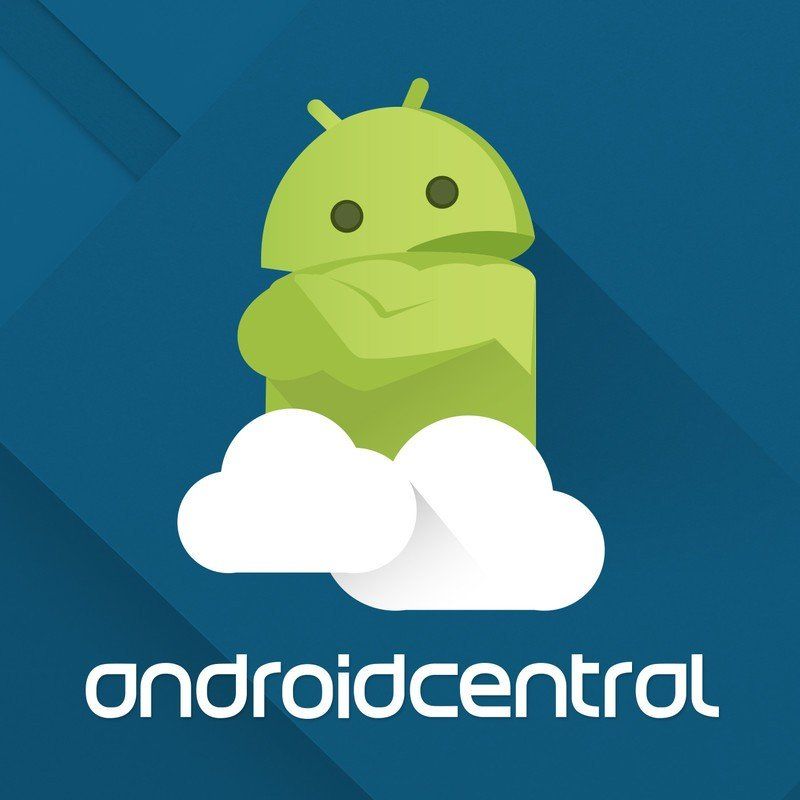 Every week, the Android Central Podcast brings you the latest tech news, analysis and hot takes, with familiar co-hosts and special guests.
Android Central Newsletter
Get instant access to breaking news, the hottest reviews, great deals and helpful tips
Just got it. Looks nice! I always hated the way Amazon site looked, it seemed too cluttered and they also had a similar look in the App Store. It's good they finally changed it.

I have apps still in list that I downloaded to try for free. They still show up and I can't find a way to delete them. Anyone have any ideas?

Remove them through your Amazon account on the desktop website.

Mind giving us a step by step how to? I have not found this to be possible.

How about an update that lets me remove effin apps from the list when they are uninstalled from my effin phone!

Agreed. Someone suggested going to Amazon.com and removing them. I am pretty sure I tried that with no luck but I will try again.

It isn't possible... as long as you "own" them they will show up. I really don't mind some of them staying there but with Amazon offering a new free app ever day I end up trying apps that end up getting uninstalled. Then it's a hassle when you go in to download an app you purchased online because it'll likely be in the middle of a huge list of app that aren't even on your phone.

Still unavailable in Canada...

I see each app and there's an Actions drop-down, but nothing about deleting. Just reviewing the app or the order details.

How about an update so people outside the US can use it? Believe it or not, there is life outside of the USA... ;-)

Who knew?
;-) I'll be honest, the removal of applications needs to be addressed, especially if it's a free application, not the free app of the day. I tried Springpad for example and there it still sits in my list. There is no reason for this. The free applications of the day don't bother me being there as they are technically paid applications and Google keeps all your paid applications on your list too.
Another issue is I have 3 apps that show up in my update tab that are installed via Google. It would be nice to be able to hide these from the list, one of the applications the developer pulled from the Amazon Store even and I can't remove it. To me though those are small issues I can overlook, the free application everyday is great The main issue Amazon needs to address is the time it takes them to update the applications in their store. I have a really hard time buying from them vs. Google for this reason and I'm sure I'm not alone. I have contacted them on many occasions about the updates and they have been helpful, but it still takes them forever to push the updates.

This is from Amazons site/help for Android: Manage Apps and Settings on Your Device
Open the Amazon Appstore for Android application on your device. From the home screen, press the Menu button and select "My Apps." Note: At this time, apps cannot be deleted from the My Apps list.

Loving the new UI. This is somewhat similar to the Android market. They should now start finding ways of making deleting installed apps off our my apps list possible.

The new update activated app update notifications on my OG. I must be blind because I can't find where to turn that off in the settings--I like to handle that on my terms. Can someone point me there? Thanks

Love that my free apps stay better then my market. Also my Google apps spent even work still fubar.

The new UI is great, and shows a preview of what the Kindle Fire will look like. Things are looking good for Amazon.

what i really want is an app that leverages amazons great video library. i dont like the whole watch in a browser window thing. then i will ditch apple completely for tv and movies

I love the new ui but I have 2 problems. #1 They no longer have the old Swiftkey but they still show it as a update along with the new Swiftkey x. #2 Amazon gets their updates too late.
Android Central Newsletter
Get instant access to breaking news, the hottest reviews, great deals and helpful tips
Thank you for signing up to Android Central. You will receive a verification email shortly.
There was a problem. Please refresh the page and try again.