Tile has a diverse portfolio of Bluetooth trackers that work with both Android and iOS devices. You get good range and battery life on all Tile trackers, and they're built to take a beating. Smart assistant integration and an excellent app enhance the user experience further. There are so many assorted shapes and sizes, all of which have built-in speakers and buttons. There's no other brand that does things like Tile, which is why the brand is simply the best for Bluetooth trackers.
Pros
+

Plenty of unique shapes and sizes

+

IP67 water and dust resistance

+

Google Assistant and Alexa integration

+

Universal compatibility with Android and iOS devices

+

Most trackers have good range and are loud enough
Cons
-

Some trackers are quite expensive

-

Not all trackers have replaceable batteries

-

Exclusive colors and patterns cost more than basic variants
Why you can trust Android Central Our expert reviewers spend hours testing and comparing products and services so you can choose the best for you. Find out more about how we test.
Remember when Samsung released the Galaxy SmartTag and everyone lost their minds? Apple followed suit, and many were quick to judge the brand for imitating Samsung. The truth of the matter is that Bluetooth trackers existed long before either tech giant ever launched their products, but they weren't as popular back then.
Anyone who's familiar with trackers will tell you that Tile is the OG brand in the segment. The American brand has been around for years and has collaborated with many respectable companies to expand its network. Tile's trackers aren't new by any means, but the brand did refresh its lineup in 2022.
Besides Apple and Samsung, there's no real competition in the industry, so it's a worthwhile cause to investigate. Tile is also the only brand that offers so many different form factors. From Bluetooth trackers that stick and ones that are as slim as credit cards, Tile's got an impressive array of products.
I got my hands on all of Tile's hottest tracking solutions to find out whether the brand lives up to its name. This includes the Tile Pro, Tile Mate, Tile Slim, and Tile Sticker, as well as the Tile Lost and Found Labels.
Price and availability
Tile sells single pieces as well as multipacks of all of its Bluetooth trackers. You can grab plain black variants from most retailers. Tile's own website has the widest collection of trackers in hundreds of exclusive designs, colors, and patterns.
The brand's latest Bluetooth trackers retail at $35 for the Tile Pro, $20 for the Tile Mate, $28 for the Tile Slim, and $24 for the Tile Sticker. This is the pricing for one-packs, but you can easily find deals on multipacks and combo packs that sell various Tile trackers together for cheap.
Tile launched its QR code stickers that can be scanned in September 2022. They are called Lost and Found Labels and they come in sheets, with each sheet sporting five stickers. A three-pack of 15 smart labels costs $15, whereas a five-pack of 25 stickers is priced at $25.
Why Tile is the best
Tile is easily the best in the business for many reasons, but one of the biggest ones is compatibility. Apple's Airtags only work with iPhones whereas Samsung's SmartTags are only supported by Samsung devices. Tile's Bluetooth trackers, on the other hand, work with every smartphone regardless of the brand or make. The Tile app is available on both Android and iOS.
Another winning quality of Tile's trackers is their versatility. You get Bluetooth trackers in every imaginable shape and size, fit for various use cases. Whether you need something to track your pet or to locate your keys, there's a tracker for it. For example, there's an impossibly thin tracker called the Tile Slim that's as sleek and compact as a credit card. Neither Samsung nor Apple offers anything like that.
The best part is that all of Tile's Bluetooth trackers boast robust IP67 water and dust resistance, so they aren't fried by splashes of water or dirt particles. Each Bluetooth tracker also has a physical button, speaker, and QR code on the back that can be scanned to alert you of its whereabouts. This creates a two-way system that not only enables you to locate your possessions using the Tile app on your phone but also allows you to find your phone by clicking the Tile tracker's button.
Tile Pro vs. Tile Mate vs. Tile Slim vs. Tile Sticker
Swipe to scroll horizontally
| Category | Tile Pro | Tile Mate | Tile Slim | Tile Sticker |
| --- | --- | --- | --- | --- |
| Range | 400ft / 122m | 250ft / 76m | 250ft / 76m | 250ft / 76m |
| Water and dust resistance | IP67 | IP67 | IP67 | IP67 |
| Volume | Loudest | Loud | Louder | Loud |
| Battery | 1 year, replaceable CR2032 cell | 3 years, non-replaceable | 3 years, non-replaceable | 3 years, non-replaceable |
| Dimensions | 59 x 34 x 7.7mm | 39 x 39 x 7.2mm | 85.5 x 54 x 2.5mm | 27 x 7.8mm |
Then there's the Bluetooth range, which is 250ft on the Tile Mate, Slim, and Sticker, and 400ft on the Tile Pro. You get up to three years of battery life from all of them, except for the Tile Pro, which lasts for up to one year. You can, however, easily replace the battery on the Pro tracker since it uses a commonplace CR2032 lithium cell.
Another cool feature found on all Tile trackers, from the adhesive Tile Sticker to the Tile Slim, is customizable ringtones. You can actually change the ringtone of your tracker through the companion app. There are loads of different jingles to choose from, so you can set a different tone for all your different Tile Bluetooth trackers.
Speaking of, the Tile app is easy to use and works very smoothly. Setting up any Tile tracker or Lost and Found Label takes barely a minute. There's a handy Anti-Theft Mode to secure your Tile trackers. You can also use the app to locate items from partner brands such as the Fitbit Inspire 2 and various wireless earbuds from Skullcandy such as the Skullcandy Sesh.
To put the affordable Tile Mate on trial, I attached it to my mischievous tomcat's collar. He's black and petite, which makes him really hard to locate. Although Bruce isn't an outdoor cat, our house is quite large and he likes to hide in all of its nooks and crannies. Since my cat performs regular sneak attacks on my other kitty, it's important for me to know where he is throughout the day.
Surprisingly, Bruce didn't mind the Tile Mate hanging from his neck. Since the tracking device is so small and lightweight, it doesn't bother pets much. Putting the Tile Mate on my kitty's collar also helped me test out its durability. Despite his vigorous scratching, biting, and dipping in his food and water bowls, the Tile Mate continued to work as it should nearly a month later. It didn't get dirty either, which is impressive considering its white color.
Image 1 of 6
Tile's Bluetooth trackers are so fantastic, you don't even need to use your hands to locate them. Thanks to Google Assistant and Alexa integration, you can simply ask your smart assistant to locate your items and pets for you. This can be done by linking your Tile account to one or both of your assistants.
If you want a battery-free option, you can always consider grabbing a set of Tile's Lost and Found Labels. These are scratch-resistant and waterproof stickers that have unique QR codes on them. All you need to do is stick a Tile Lost and Found Label on your things like a laptop or water bottle and register that item on the Tile app.
Naturally, you cannot track a Lost and Found Label but it is good for things that you can't attach a Bluetooth tracker to. Not everything has a keyring for the Tile Mate or Pro or a card slot to store the Tile Slim. The round little Tile Sticker might fail for certain things, but at least you can slap on a smart sticker with a scannable QR code that alerts you when scanned.
If you get the paid Tile Premium or Premium Protect plans, you get bonus features like smart alerts for your trackers when they're out of range, 30-day location history, unlimited sharing so you can share your devices virtually with family members and they can track it too, a worry-free warranty that lets you replace damaged or defective Tile trackers, and more. Subscribers have access to the exclusive Premium Customer Care service that's available around the clock, seven days a week.
Tile Premium or Premium Protect subscribers also get item reimbursement on physical items that are being tracked by Tile trackers. This doesn't include your pets, of course. If your possession is lost, Tile may reimburse up to $100 to Tile Premium members and all the way up to $1,000 if you're on the Tile Premium Protect plan.
Pricing isn't much either, with the Premium plan costing $2.99 a month or $29.99 a year and the Premium Protect plan going for $99.99 a year or $8.33 per month. If you want to sample the service, you can try always try out 30-day free trials for both plans.
What could be better
As much as I love all of Tile's Bluetooth trackers, there is some room for improvement. Although Tile has built a decent network of users, it doesn't compete with Apple's AirTag technology. This is unavoidable, considering the sheer number of iOS users in the world compared to Tile and its partners' devices.
Pricing is another area that could be better. I wish Tile's trackers were a bit more affordable, especially the exclusive ones sold on the brand's website. Paying extra for different colors and designs stings, because it's purely materialistic and adds no real value to the user. At least the solid colored Tile trackers should be more readily available and cost the same as the plain black and white ones.
It's acceptable that all Tile trackers apart from the Tile Pro have a Bluetooth range of 250ft instead of 400ft because the Pro model costs more. But I find it hard to swallow the fact that only the Tile Pro has a replaceable battery. Throwing out a Tile Mate, Slim, or Sticker isn't kind to the environment because they're all made of plastic. What if someone wants to hang on to their tracker? I sincerely hope that future models take this into consideration.
Alternatives
As mentioned earlier, Tile has an edge over all other competitors because it's one of the few companies that cater to both Android and iOS. Depending on what phone you use, this may be an advantage or a disadvantage. If you're an iPhone user, there's no reason why you wouldn't use an AirTag that only costs $29.
Similarly, if you're rocking an S series Samsung phone, you'd obviously get the cheaper Samsung Galaxy SmartTag or SmartTag+ to track and find your valued possessions. The Samsung Galaxy SmartTag retails at $30, but it's almost always on sale for $28 or less. Similarly, the Galaxy SmartTag+ costs $40 but it goes on sale fairly often.
There is a brand called Chipolo that comes close to Tile, but it only offers two types of Bluetooth trackers. There's the little round Chipolo One that has a small hole for keyrings, and there's the Chipolo Card that is identical to the card-shaped Tile Slim. While the pricing is much better for Chipolo's trackers, they only have IPX5 splash resistance.
Unlike Tile, Chipolo's trackers are available in plenty of bright colors and they all cost the same. The Chipolo app works with both iOS and Android devices. You can get the Chipolo One for $25 and the Chipolo Card for $30.
Should you buy Tile's trackers?
You should buy Tile's trackers if...
You want a Bluetooth tracker that works with all Android and iOS devices
You want smart assistant integration
You need water and dust-proof trackers
You need unusually-shaped trackers
You want trackers that have buttons
You shouldn't buy Tile's trackers if...
Your budget is quite tight
You need a tracking network that rivals that of Apple
Tile has so many offerings, it's hard not to recommend it immediately. Can't find your remote control? Get the Tile Sticker. Need to stay on top of your feline or canine pet's location? Snag the Tile Mate or Pro. Keep losing your set of office keys? Literally, anything from Tile will sort you out. Can't find your wallet? Say hello to the Tile Slim.
Even if you don't want a tracking device on your person, Tile has a solution for you. Stick a Tile Lost and Found Label on whatever it is you'd like to secure and you'll be all set.
So, if you need a reliable and durable Bluetooth tracker for whatever reason, I highly recommend getting a tracker from Tile. They're affordable and they work really, really, well. You can locate them hands-free with smart assistants and some of them have replaceable batteries. It's an easy choice to make, and one that does nothing but benefit you.
Maximum value
For the vast majority of users, the Tile Pro is the best smart tracker. It has the best range, loudspeaker, and water resistance, and even more important, it works with basically any Android or iOS phone. Factor in the expanded features you get with Tile Premium as well as the replaceable battery, and this one's a winner.
Versatile pick
The Tile Mate is the most versatile Bluetooth tracker from Tile. You can stay on top of all your possessions and valuables, be they inanimate objects such as keys or living beings like cats and dogs.
Wallet-friendly accessory
The Tile Slim is an ingenious wallet-tracking accessory. Simply slip it into a credit card slot and you'll be able to trace its location through your phone. The Tile Slim is waterproof as well and it has a range of 250ft.
For sticky situations
This unusual Bluetooth tracker is called the Tile Sticker for a very good reason. You can stick it onto anything you'd like to track, such as a remote control. Impressively, the Tile Sticker is also water and dust-proof. It has the same 250-feet Bluetooth range and it beeps pretty loudly.
Tile Lost and Found Labels
Cost-effective option
Not a fan of having a tracking device attached to something? You can always opt for Tile's Lost and Found Labels. These smart stickers have QR codes on them. After you've registered a Lost and Found Label, anyone can scan it and alert you of its location.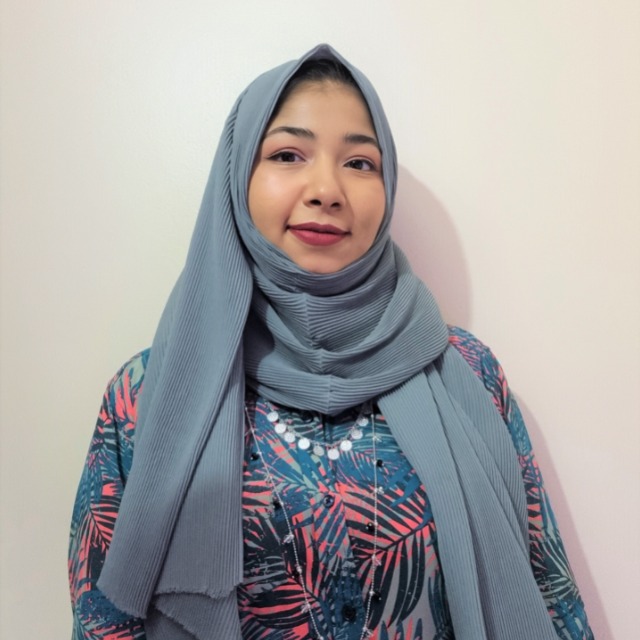 Editor — Accessories, speakers, and tablets
Namerah enjoys geeking out over accessories, gadgets, and all sorts of smart tech. She spends her time guzzling coffee, writing, casual gaming, and cuddling with her furry best friends. Find her on Twitter @NamerahS.