Tribit StormBox Micro vs. StormBox Micro 2: A ten-dollar upgrade that's worth your while
Newer isn't always better, but it is this time around.
Trendsetter
The Tribit StormBox Micro was small and rugged before it was cool. This hip portable speaker has been a fan favorite for a while. Equipped with surprisingly good internals, you can attach this little soundbox to your bike and drive through pouring rain without a care in the world. The only department that this speaker lags behind in is bass, which isn't boisterous enough to get you excited.
For
Sounds great for the size
IP67 water and dustproof
Very cheap
USB-C charging
Built-in strap and comes with cable
Against
Flat bass doesn't cut it
8 hours isn't enough on the go
No AUX port or companion app
Everything and more
The StormBox Micro 2 is like its predecessor on steroids. Everything is better, including the lovely punchy sound, the battery life, and even its design. You still get IP67 water and dust proofing, and the strap is there too. Then there's the power bank functionality and newer Bluetooth chip to consider. For ten dollars more, this is a successor that Tribit should be proud of.
For
Fantastic sound from a tiny body
IP67 water and dustproof
Reasonably priced
12hr battery, USB-C port, and power bank functionality
Built-in strap and comes with cable
Companion app
Against
No AUX port
Costs $10 more than last-gen
Picking the right Bluetooth speaker for your needs is such a burdensome task. This isn't because of the lack of choices, oh no. In fact, the sheer number of fantastic speakers out there at all price ranges is what makes the task so difficult and tiresome. Just when you think you found a great steal, you'll discover another gem.
This is where reviewers such as my colleagues and I come in. We invest a lot of time, attention, and care in researching and testing all the best gadgets so you don't have to.
Tribit's StormBox Micro and StormBox Micro 2 are two of the most popular cheap Bluetooth speakers out there. Both look ever so similar and the specs are so closely matched, you'd be rightfully confused trying to settle on a single pick. The fact that one costs a tenner less doesn't help things either.
Naturally, I had to get my hands on both speakers and test them myself. I was expecting stark competition, but it was surprisingly easy to pick the better option.
Tribit StormBox Micro vs. StormBox Micro 2: Listening between the lines
Why you can trust Android Central Our expert reviewers spend hours testing and comparing products and services so you can choose the best for you. Find out more about how we test.
You might think that both Tribit StormBox speakers are identical twins, but they're not really. There are very small differences that don't catch the eye at first. Once you put both the StormBox Micro and Micro 2 side by side, these differences become evident.
For starters, the newer StormBox Micro 2 is ever so slightly larger and heavier. Also, it has larger buttons on the fabric grill area as opposed to the older StormBox Micro. This isn't a disadvantage for the StormBox Micro 2 since the increased size and weight are menial. One barely notices them unless fishing for these things.
Swipe to scroll horizontally
| Category | Tribit StormBox Micro | Tribit StormBox Micro 2 |
| --- | --- | --- |
| Audio power output | 9W | 10W |
| Battery and charging | 2,600mAh, Up to 8hrs, USB-C | 4,700mAh, Up to 12hrs, USB-C, reverse wired charging |
| Connectivity | Bluetooth 5.0, 100ft range, stereo pairing | Bluetooth 5.3, 120ft range, stereo pairing |
| Colors | Black, Blue, Orange | Black, Blue, Mint |
| IP rating | IP67 waterproof and dustproof | IP67 waterproof and dustproof |
| Weight | 295 grams | 315 grams |
| Dimensions | 99.8 mm x 95.6 mm x 39.4 mm | 99.8 mm x 99.8 mm x 42.9 mm |
| Other | Built-in strap, USB A-to-C cable included | Built-in strap, USB C-to-C cable included |
Everything else about the Tribit speakers is a mirror image of the other. The placement of all the buttons, charging ports, and even the built-in straps are the same. Neither speaker feels cheaply made, thankfully. You get a sense of trust from the sturdy construction and sturdy materials used.
The Tribit StormBox Micro and StormBox Micro 2 speakers are rated IP67 for water and dust resistance, so you can easily pop them in the pool or use them in the shower. Of course, this also makes them super friendly for travel of any sort, whether it's a demanding hike in the hills or a luxurious holiday in a fancy resort. These adorable Bluetooth speakers are so small, it's easy to slip either one into your backpack or purse.
What you can't see are the internal upgrades. The StormBox Micro 2 bumps up a lot of the StormBox Micro's specifications, ditching the 2,600mAh cell for a significantly better 4,700mAh battery. This gives you 12 hours of playback over the preceding Tribit StormBox Micro's 8-hour lifespan.
Another cool update is that the Tribit StormBox Micro 2 can be used as a power bank if you're in a pinch. There's a handy USB C-to-C cable included in the box to aid this purpose. You can charge any Type-C device with it, including Android phones and tablets. Meanwhile, the OG Micro comes with a regular Type A-to-C cable.
Image 1 of 2
Setting aside all of these tiny little details, let's discuss the most important bits — the sound quality. As I mentioned earlier, I honestly didn't think that it would be this easy to settle on a winner. Tribit made it very simple though.
The StormBox Micro 2 sounds much better than the StormBox Micro. That's not to say that the latter is a bad speaker. For its modest size, the last-gen StormBox Micro gets nice and loud, produces crisp notes, and doesn't warp up vocals or chords. It just isn't very good at pumping out thumping bass. Low notes are easily lost, which puts the speaker just a tad off balance.
Once you play the exact same audio sample on both speakers, you'll instantly notice the difference. And, you will also understand why the StormBox Micro 2 is a little larger and heavier. Tribit surely tweaked the internal gear, because the results are amazing. This wonderfully cheap little speaker sounds incredibly good. The tuning and balancing are on point, giving you a satisfying audio quality. It doesn't sound flat anymore; the sound has life to it. Punching, kicking, pulsating, life.
If the StormBox Micro had app support, the flat-sounding bass could easily be fixed. Sure, you can still do that with third-party apps, but it should be readily available natively. Thankfully, you get a custom EQ in the companion app for the StormBox Micro 2. Ironically, you won't find the need to use it for the newer speaker because it sounds great out of the box.
Tribit StormBox Micro vs. StormBox Micro 2: Which one should you buy?
The Tribit StormBox Micro had a good run, while it lasted. I want to honor it but at the same time, we can't ignore the elephant in the room. The successor is here for the Micro's throne and it is time for it to retire.
Tribit outdid itself with the StormBox Micro 2. I am a big fan of the brand, especially because of the fruity-sounding audio Tribit speakers produce. The Tribit XSound Mega is my go-to recommendation for anyone and everyone. After testing out both generations of the Tribit StormBox Micro, I think the Micro 2 has found a similar place in my heart.
Ladies and gentlemen, please don't miss out on a better Bluetooth speaker for a measly tenner. The Tribit StormBox Micro 2 is definitely a worthwhile investment and it easily trumps its predecessor in every aspect.
The better speaker
You won't believe how good the Tribit StormBox Micro 2 sounds compared to the last-gen Tribit StormBox Micro. It sounds better, has infinitely better levels of bass, lasts two hours longer, and connects in a flash thanks to Bluetooth 5.3. This rugged Bluetooth speaker is worth every penny. You won't regret this purchase!
Good while it lasted
It's time to bid the Tribit StormBox Micro a fond farewell. This tiny but mighty little speaker was at the top of its game in its prime. Now that the newer Micro 2 is here to steal its thunder, it just can't keep up even with that ten-dollar price gap.
Be an expert in 5 minutes
Get the latest news from Android Central, your trusted companion in the world of Android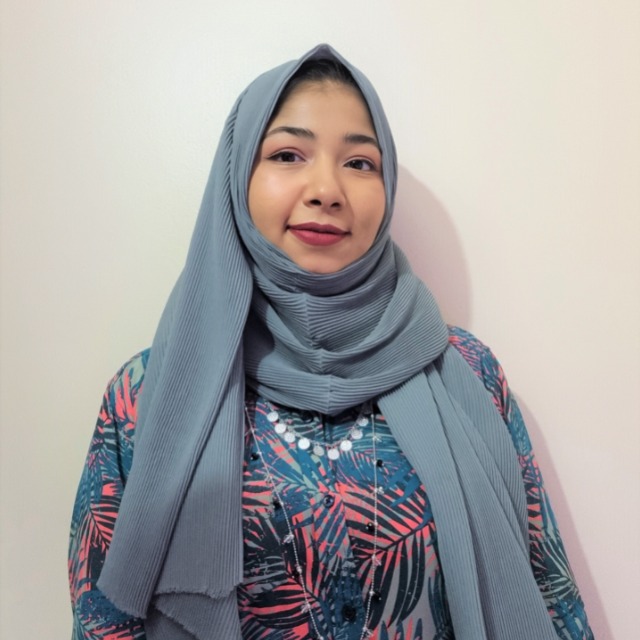 Editor — Accessories, speakers, and tablets
Namerah enjoys geeking out over accessories, gadgets, and all sorts of smart tech. She spends her time guzzling coffee, writing, casual gaming, and cuddling with her furry best friends. Find her on Twitter @NamerahS.