AC Podcast 494: Google Pixel 5; Nest Audio; Chromecast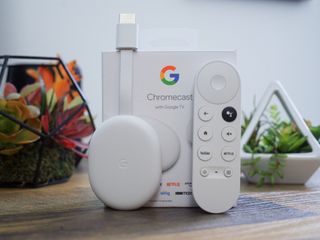 (Image credit: Joe Maring / Android Central)
It was Google's time to shine as they officially unveiled Pixel 5, Nest Audio, and Chromecast with Google TV. Daniel Bader, Hayato Huseman, Art Wagoner, and Joe Maring convene for a discussion about these new gadgets as we roll full stream ahead into Techtober.
Listen now
Links:
Sponsors:
Roman: Welcome to Roman, a digital health clinic for men. Go to GetRoman.com/acp today. If approved, you'll get $15 off your first order of ED treatment.
Indeed: Indeed gives you the smart tools to make hiring decisions quickly, and to be confident that you're making the right hire for your team. Try Indeed out with a free $75 credit at indeed.com/acp. Terms, conditions and exclusions apply.
SanDisk: No matter what kind of Android device you have, SanDisk has the perfect data storage solution for you. Get 10% OFF your first order of either a Ultra Dual Drive Luxe USB Type-C flash drive or an Extreme microSD UHS-I Card by visiting: sandisk.com/ACP
Google TV is pretty much what Vizio Smart cast has been since 2016. No locally installed application, it all relies on cromecast. Even the interface that you pull up on the tv. Since I got my 2016 Vizio P65-C1 (first TV with built-in Chromecast), and learned about how Smart Cast works. I wondered if Vizio made a deal with Google to set this up. Vizio spent a lot of time and money designing a great high-end mid-range TV and they needed an OS that was more flexible and easily upgradeable, to replace the horrible interface on previous models. Take Android TV on the Sheild and throw SmartCast on top, you have Google TV. 😉
Android Central Newsletter
Thank you for signing up to Android Central. You will receive a verification email shortly.
There was a problem. Please refresh the page and try again.