The Razer DeathAdder wired optical precision gaming mouse is down to $23.99 through Newegg Flash. This actually isn't the first time we've seen this deal. Newegg Flash offered it for a brief time earlier in September, but that price expired quickly. This one will, too, as the sale is only slated to last for two days anyway. Chances are it will sell out before then, too. When this mouse is sold elsewhere it goes for $40 or more. This is an older version of the DeathAdder, though, so you'll probably only find it on sale from third parties.
If you want a newer version of the DeathAdder you'll have to pay around $45, but maybe the more modern sensor is worth it for you. The original will not disappoint. There's a reason the DeathAdder is such a well-known name for gaming mice.
Responsive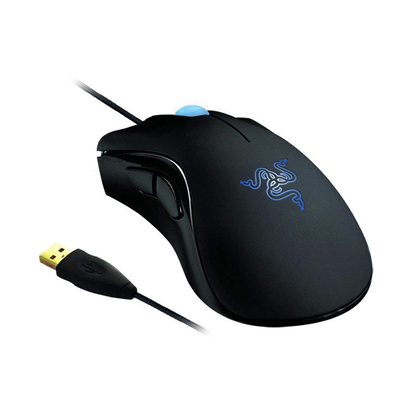 While this is the 2009 version of the mouse, it's still a precision tool for gamers. The DeathAdder is popular for a reason and it won't let you down. It has a 3500 dpi sensor and connects via USB. Also has a two-year warranty.
$23.99 $45.00 $21 off
The DeathAdder is a wired gaming mouse that connects easily via USB, giving you the ability to plug and play with a variety of devices. It is designed for the right handed, so unfortunately my people of the left handed persuasion are out of luck. (If you are left handed and want a good recommendation of an older mouse, try the Mionix Avior 8200. It has been my go-to for years. Very comfortable in both the right and left hands.)
The mouse is equipped with a 3500 dpi precision sensor that uses infrared. It has 1,000 Hz ultrapolling and a 1 ms response time. You can adjust the sensitivity on the fly, and the five buttons are all individually programmable. It uses a braided fiber cable for durability as well. The mouse comes with a two-year warranty from Razer.
We may earn a commission for purchases using our links. Learn more.