Where can I see 4-View content from the RED Hydrogen One?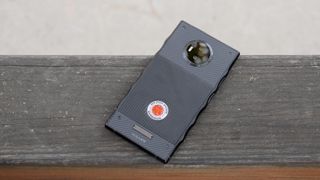 Best answer: Holopix is the best place for discovering users' 4V content, while the Hydrogen Network holds movies from large media companies.
AT&T: RED Hydrogen One ($1295)
Where to find and share 4V photos from Hydrogen One owners
RED's 4-View claims to go beyond the capabilities of glasses-free 3D, but the best way to judge how good (or bad) it is is to see it for yourself. If you own a Hydrogen One or simply come across a display model at an AT&T or Verizon store, you'll find a ton of 4V content within the Holopix app.
Since you can't share 4V content on websites like Flickr or Instagram, RED built out Holopix to act as its own social network, where you can upload 4V photos you've taken, and of course, like and comment on others' work. It's a great way to share your creativity with others like-minded people, especially since the Hydrogen One is primarily targeted at content creators.
Discovering 4V movies and short films
If you'd prefer to see videos over photos — this is RED Digital Cinema we're talking about, after all — then the Hydrogen Network should be your next stop. Here, you can download or stream 4V-optimized videos from shows like The Mars Channel and Moving Art by Louie Schwartzberg. You can also purchase movies from media companies like Warner Bros. Pictures — including Fantastic Beasts and Where to Find Them and Ready Player One, which come free for the first 10,000 people who purchase a Hydrogen One from AT&T.
While there's no destination for user-uploaded 4V videos yet, RED has already discussed the idea of a platform where Hydrogen One owners could share and even sell their 4V content to other creators.
Where to find more 4V-compatible apps
RED has its own app market to make it as quick and easy to find 4V content as possible. Its selection is still sparse, but it's where you'll receive software updates for apps like RED Camera, RED Player, and Holopix. It's also where you'll find games that have been optimized for 4-View, including titles like Asphalt 8 and Modern Combat 5.
Our pick
A small but growing ecosystem for RED's new media format.
While there isn't a lot of 4-View content just yet, RED is placing a lot of focus on making it as easy as possible to discover new content and upload your own with the Hydrogen One.
Be an expert in 5 minutes
Get the latest news from Android Central, your trusted companion in the world of Android
Hayato was a product reviewer and video editor for Android Central.