Where to buy the OnePlus 8 & 8 Pro: Best Deals and Discounts 2021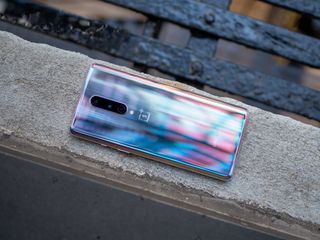 (Image credit: Andrew Martonik / Android Central)
The OnePlus 8 and OnePlus 8 Pro are two very compelling Android phones. Both tout gorgeous AMOLED displays, incredibly fast performance, reliable cameras, you name it. If you're in the market for a new handset, both the 8 and 8 Pro are well worth your attention.
Should you find yourself wanting to buy one of the phones for yourself, it's important to know where you should go to do that and where you can get the best OnePlus deal.
Below, you'll find a full breakdown of where the OnePlus 8 and 8 Pro are being sold, what sales/promotions are being offered, and what you need to do to take advantage of them.
OnePlus Buy direct
Unsurprisingly, one of the best places you can buy the OnePlus 8 and 8 Pro from is directly through OnePlus itself. While OnePlus has expanded the retail and carrier availability of its phones more than ever with the OnePlus 8 series, buying on the OnePlus website continues to be a fantastic experience.
Both the OnePlus 8 and 8 Pro are available, as are all of the core color options. This includes Interstellar Glow and Glacial Green for the OnePlus 8, along with Ultramarine Blue, Glacial Green, and Onyx Black for the OnePlus 8 Pro.
You can buy the phones outright at the full retail price or take advantage of 24-month financing with 0% APR. OnePlus also offers optional protection plans powered by Servify for things like shattered screens, accidental damage, extended warranties, and more.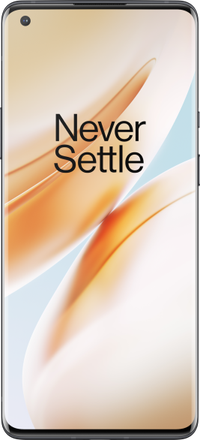 (opens in new tab)
The OnePlus 8 Pro is almost half off right now in the United States between the $300 discount and another $100 off via promo code. Need a beast of a phone right now? This one's for you.
OnePlus is currently offering discounts of up to $300 on most versions of the 8 and 8 Pro. This means you can pick up the OnePlus 8 from $499 and the OnePlus 8 Pro For as little as $699. However, there's a way to get the 8 Pro model for even less. Entering coupon code 8PRO100OFF during checkout scores you a further $100 off, dropping it down to just $599. That's a total steal.
Finally, OnePlus offers free shipping for orders of $100 or more and has a 15-day return period where you can return the phone for any reason if it ends up not being a good fit.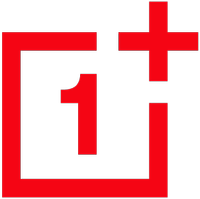 (opens in new tab)
Buying direct from OnePlus is a smart move. The company's online storefront carries all variants of the OnePlus 8 and 8 Pro, offers convenient financing, and optional protection plans to cover your purchase with an extra safety blanket. Right now, you can save up to $200 thanks to Black Friday savings.
Amazon Prime shopping
You can buy just about anything on Amazon, and for the first time ever, that now applies to OnePlus phones. With the OnePlus 8 and 8 Pro, OnePlus finally brought its phones to the world's largest online retailer.
Amazon's carrying all of the same configurations that you'll find on the OnePlus website. Though stock was pretty hit-or-miss throughout 2020, you can get most models there right now.
You'll find some nice savings over on Amazon, too, including the 8GB RAM/128GB storage OnePlus 8 being down to $599 ($100 off its retail price). Even more impressive is Amazon's deal for the OnePlus 8 Pro, which brings the 12GB RAM/256GB storage option down to just $700 (a savings of $300).
Furthermore, OnePlus 8 and 8 Pro models sold by Amazon come with Alexa built-in.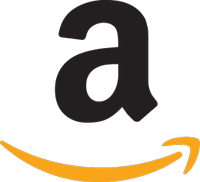 (opens in new tab)
Amazon is selling just about every model of the OnePlus 8 and 8 Pro that you'll find on OnePlus's website. If you buy right now, you can save up to $300 on the top-tier version of the OnePlus 8 Pro.
Verizon Exclusive color
The OnePlus 8 is the first OnePlus phone to be sold on Verizon, and in doing so, picks up the fabulous carrier name of "OnePlus 8 5G UW." That aside, there are a couple of big reasons why you may be interested in buying from Verizon.
Verizon is selling the 128GB variant of the OnePlus 8, but it's more expensive here than anywhere else. Verizon's pricing has it listed at $799.99 outright or $33.33/month with 24 monthly payments. In addition to Onyx Black, Verizon is also offering an exclusive Polar Silver color.
Verizon has some deals of its own you'll want to consider, including $100 off when you buy an eligible phone and tablet together or an eligible phone and smartwatch.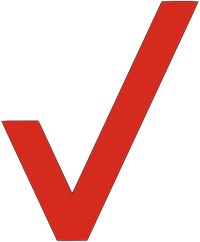 (opens in new tab)
If you're in the market for a new phone and a new tablet or smartwatch, Verizon has some deals worht checking out for the OnePlus 8 Pro.
T-Mobile Pay monthly
OnePlus has once again partnered with T-Mobile to bring its latest phones to the Un-Carrier, but with a bit of a catch. While you can go to T-Mobile's website or your local store to buy the OnePlus 8, you won't find the more premium OnePlus 8 Pro.
T-Mobile is selling the OnePlus 8 in Onyx Black and Interstellar Glow, which is noteworthy for the fact that OnePlus's website only offers Onyx Black for the 8 Pro. Both colors are the 128GB storage configuration and sell for $599.99. Alternatively, you can spend $0 down and finance the phone for $25/month over 24 months.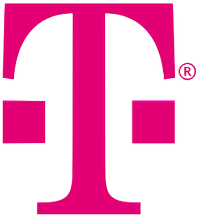 (opens in new tab)
T-Mobile is offering just the OnePlus 8, but if that's the model you're interested in, the Un-Carrier is worth a look.
Android Central Newsletter
Get instant access to breaking news, the hottest reviews, great deals and helpful tips
Joe Maring was a Senior Editor for Android Central between 2017 and 2021. You can reach him on Twitter at @JoeMaring1.
OnePlus and T-Mobile dropped the ball by only offering the 8 and not the 8 Pro.

Verizon is not selling the 8 Pro either, and the unlocked 8 Pro has problems working on Verizon's 5G network. I am on T-Mobile and bought unlocked 8 Pro from OnePlus.

If you're on jump on demand do u still get the 50% off jumping from the 7t to the 8?

The 1st time Verizon carries a One Plus phone, turn around and ask one hundred over retail. Typical Verizon bush-wa? Plus if you buy the unlocked like say directly from One Plus and go to Verizon, it'll work but not the proper 5g waves? These are definitely reasons people hate Verizon. Sure the discounts are for new lines & new customers? The loyal customers take it up the 💩 shoot, yikes? Way to go Big Red!

Bought an 8 pro 10 days ago and sold it. Bought an 8 last night and ill keep it

Tried to buy from OnePlus during the presale and public sales. Both times, all models were sold out in minutes. I was then told that they would be back in stock at 11AM yesterday. That never happened. Reached out to OnePlus and was then sold the old "So sorry. Stay tuned and we'll let you know" routine. Why lie to a customer like that? It's ridiculous.

I've been trying to purchase the
One Plus 8 Pro 12 256 for the last month. I made contact with the site yesterday. I was told. "We have no information on when the phones will be available again". We'll contact you when they arrive.

The prices you listed are wrong...at OnePlus the 8 Pro is 999 if I follow the link in the article.
Then they are out of stock on the Pro.
Verizon does NOT sell the 8 Pro

I won't buy any chinese phone. I'll do without first!

Swappa is where I got mine

The 8 pro and I'm on Verizon. When you get the 8 pro call Verizon and tell them you need to be "CDMA less" and all you texts, phone calls etc work. Talk to a tier 2 IT person (they kind of listen).

Easier than ever? You're either on drugs or it was completely impossible in previous years. Please tell us where, in the United States, it is "easy" to purchase a OnePlus 8 *PRO.* I'll wait.
Android Central Newsletter
Get instant access to breaking news, the hottest reviews, great deals and helpful tips
Thank you for signing up to Android Central. You will receive a verification email shortly.
There was a problem. Please refresh the page and try again.