What I'm using: LD West smartphone holster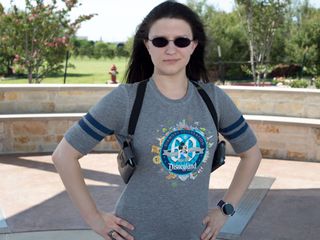 I'm not talking about an Galaxy S7 Edge or a Nexus 6P, either. My HTC 10 does not fit comfortably in my front pockets. My Nexus 5X does not fit comfortably in my front pockets. And when I go look for other jeans, short of baggy cargo pants or a few jumpsuits, they don't fit well in those pockets either. And that's a problem, because I, like so many of us, spend just about every waking moment with my phone on me. I might not be using it every moment, but I need it on me as I walk around my apartment or around my TV station.
And now, doing that is about five times easier thanks to a gadget I never would've considered a year ago: the LD West smartphone and wallet holster.
If you've seen these around before, that's because the LD West holster has actually been around since 2014, but has flown relatively low on the radar. Considering their admittedly bold look, not to mention starting prices of over a hundred dollars, it's understandable that most people wouldn't give LD West a second glance… that is, until you see one in public.
My moment seeing one in public came this March, at the Mobile Nations workshop where I finally met most of the colleagues I had only known as bylines on our site and tiny avatars on Slack. While he hadn't yet officially joined us as MrMobile yet, Michael Fisher was outside Atlanta with us, and he was packing an LD West holster. And it was a beauty.
After spending the weekend, nay much of the previous year, ferrying my phone around in the pocket of my hoodie or in my back jean pocket, having to take it out every time I sat down, the LD West holster didn't look goofy. It looked downright perfect. Yes, it's a bit odd, but I've never shied away from an odd look if it was functional.
LD West agreed to send me one of my own to try out after fawning over Fisher's. When my grey holster arrived, I felt more anxious about opening it up and using it more than some of the phones I've received over the last two years. Part of that anxiousness was the environment where I'd be wearing this holster. Texas is an open-carry state, and I did have some trepidation about someone mistaking the bulge in my jacket for something deadlier than a Nexus 5X.
As I warmed up to wearing the holster in public, and Texas warmed up from it's mild winter's nap, I quickly saw that fear was unfounded. Sure, I got a lot of looks from passersby, but apart from my mother telling me I look silly, no one seemed all that concerned with my packing a pair of smartphones rather than a pair of six-shooters.
The one glaring exception to this rule would be during my trips to Disneyland and Walt Disney World. Skipping up to the security checkpoint with the LD West holster bouncing under each arm, I'd be picked for the "random screening" just about every time. Not that it wasn't easy to sling off the holster and empty my pockets, but I couldn't help the roll of my eyes every time I'd pass the bag check and be waved away from the turnstiles to the metal detector.
That said, an extra minute of screening was absolutely worth the convenience of have the LD West in the park. Rather than having to dig my phone out of my purse every time I wanted a photo, I could just slip it out of my holster, snap off a few quick shots, then slip it back in. Rather than having to take my phone out of my pocket every time I sat down on a ride and stuff it into my purse or a pocket on the seatback, my phones stayed safely in my holster. I wore it on Radiator Springs Racers, Test Track, and Seven Dwarves Mine Train with no problems, though I may have held my holster down on a few of the drops out of an abundance of caution.
I had several other guests ask me about my holster (one of my co-workers told me just last week that he needs a photo of me wearing it at work, probably to satisfy a bet), with many going beyond the usual double-take and wondering where one could fit in their life.
And fit in my life, the LD West certainly does. While it was designed for one smartphone and a wallet, I find myself using this with two phones. It may seem extreme, but I'll be writing about the Nexus 5X sitting in the wallet pocket (which is admittedly a little smaller than the L pocket on my right side) much more frequently now that it's rooted and tinkering with Xposed and Layers. Besides, unless your wallet's as heavy as your phone, the balance is better with two phones anyway.
While many wear the LD West holster low and loose, I personally prefer having the phones higher up on my side, near my bust. It steered me away from a few shirts with wider necklines as the buckle on the adjustable elastic straps can chafe while you're getting used to it. The holster is also great for in the car, as rather than my phone sitting in a dirty cupholder, or in a dash mount under the blistering Texas sun, it is in my holster, where I have absolutely zero temptation to pull it out and see who buzzed me at 75 miles an hour.
Also, if you're into Pokémon Go, the LD West holster is great for hatching eggs, as you can leave the screen on in the holster and walk around normally without phantom touches, something else I can't say for most of my jean pockets.
Did I need this holster back in 2014 when it came out? Absolutely not, nor did many of us who were packing smaller phones. But as phone sizes have grown and pockets sizes have shrunk, this holster is a solution to a problem that has arisen for many more people. At $119.99 for most of the traditional models, it is indeed a bit of an ask.
But you have to ask yourself: how tired am I of taking out my phone every time I sit down at my desk? Every time I get into the car? A mother of four remarked about wanting one to keep her phone in place while she wrangled the daily chaos. A salesman was tired of having one phone in his pocket and one in an ugly belt holster for work. All of a sudden that price doesn't seem so crazy.
Photography by Michael Schneider
Get the Android Central Newsletter
Instant access to breaking news, the hottest reviews, great deals and helpful tips.
Ara Wagoner was a staff writer at Android Central. She themes phones and pokes YouTube Music with a stick. When she's not writing about cases, Chromebooks, or customization, she's wandering around Walt Disney World. If you see her without headphones, RUN. You can follow her on Twitter at @arawagco.