Garmin Forerunner 265 vs. Fitbit Sense 2: Different watches for different athletes
Garmin's watch will cost more upfront, but the Sense 2's reliance on Premium will close that gap.
As much as the Forerunner 265 looks like a Venu thanks to its AMOLED facelift, it's still a watch much more focused on serious sports tools and battery life than on more mainstream features like a mic and speaker. Still, it's a fantastic watch, despite missing some tricks that Fitbit would offer you — especially for outdoor athletes that need expert training guidance.
For
Crushes Fitbit in battery life
Much more accurate GPS data
More pixel-dense AMOLED display
Better outdoor workout guidance
Against
More expensive
Fewer health sensors
No mic or speaker
So long as you're comfortable with spending money on Premium, the Sense 2 has plenty to offer anyone who wants a constant, in-depth look at their personal health — as well as plenty of guided workout programs to get into shape. Despite being smarter than the Forerunner 265, the Sense 2 took a step back in smarts compared to its predecessor.
For
ECG, cEDA, skin temperature sensors
Lighter, thinner design
Google Maps and Wallet
Video workouts and detailed health reports
Against
No music storage or controls
Relatively short battery life
Dependant upon Fitbit Premium
Athletes of all shapes and stripes have bought plenty of Garmin and Fitbit wearables over the last decade, but each respected brand takes a very different approach.
Garmin sells bulky, expensive watches with the promise that all its software will remain free indefinitely, with new watches' features added later; you're paying upfront for quality and support. Fitbit sells cheaper watches and bands that lock most of their best features behind a paywall, but they track health data that Garmin has yet to offer.
The Garmin Forerunner 265 is the best running watch we've tested this year, but the Fitbit Sense 2 sits further down that same list — and higher on our other lists that put more stock in health tracking or smart features. Each has its strengths and weaknesses, so let's dive into those.
Garmin Forerunner 265 vs. Fitbit Sense 2: Design and specs
Why you can trust Android Central Our expert reviewers spend hours testing and comparing products and services so you can choose the best for you. Find out more about how we test.
Fitbit has adopted squircles as its design of choice with recent generations, and the Sense 2 is no exception. Thinner than the original Fitbit Sense, with the sorely-needed addition of a side button to replace the last gen's awful capacitive touch sensor, the Sense 2 is comfortably light, skinny, and decently stylish with an aluminum finish. Its 1.58-inch display gives you plenty of space.
The Garmin Forerunner 265 comes in two sizes (1.3- and 1.1-inch circular displays), ensuring you can pick one that best fits your wrist size. But whichever you choose, you're getting a much thicker, less sleek watch that looks cheaper thanks to its polymer materials. Its size makes it less comfortable for, say, sleep tracking; still, it's definitely light enough for your sport of choice.
Unlike the Forerunner 255 and most other Garmins, it uses a bright AMOLED display instead of a dim, barely-readable memory-in-pixel display. MIPs were designed to save on battery life, but the Forerunner 265 and 265S still comfortably last 13 or 15 days — yes, the smaller model lasts longer — despite the upgrade. Compared to the 6-day Sense 2, Garmin's watch is significantly more dependable for battery life.
That's most clear when it comes to GPS-tracked workouts. Fitbit only promises 5 hours of continuous GPS on a full charge, meaning a slow marathoner couldn't count on it lasting the full race. The Forerunner 265 or 265S, meanwhile, will last 20 to 24 hours. Even with the most accurate, battery-draining multi-band GPS tracking and music streaming to wireless headphones, the Forerunner 265 still lasts a full 6 hours.
On that same note, despite Fitbit's excellent health tracking tools (which we'll discuss in the next section), enabling continuous HRM, SpO2, and cEDA "will require more frequent charging" than every 6 days, Fitbit admits. That especially applies to using the mic and speaker for Bluetooth calls, a problem that the Forerunner 265 avoids by not having either.
This is why, even though both the Forerunner 265 and Sense 2 are among the best smartwatches to measure blood oxygen levels, we ranked Garmin higher simply because its battery can handle the major power drain that it entails.
Swipe to scroll horizontally
| Category | Garmin Forerunner 265 | Fitbit Sense 2 |
| --- | --- | --- |
| Launch price | $449 | $299 (+ optional subscription) |
| Operating System | Garmin OS; works with iOS/Android | Fitbit OS; works with iOS/Android |
| Storage | 8GB | N/A |
| Display | 1.1-inch (360 x 360) or 1.3-inch (416 x 416) AMOLED | 1.58-inch AMOLED (336 x 336) |
| Connectivity | Bluetooth, Wi-Fi, ANT+, NFC, GPS, GLONASS, GALILEO | Bluetooth 5.0, NFC, GPS + GLONASS, Wi-Fi (disabled) |
| Mic & speaker | 🚫 | ✔️ |
| Battery | Up to 15 days; up to 24 hours (GPS) | Up to six days; up to 5 hours (GPS) |
| Charging | USB-C (proprietary plug), about 2 hours to 100% | USB (proprietary plug), about 2 hours to 100% |
| Sensors | Accelerometer, barometric altimeter, compass, gyroscope, heart rate monitor, SpO2, thermometer | ECG, cEDA, skin temperature, optical heart rate sensor, gyroscope, 3-axis accelerometer, altimeter, ambient light sensor |
| Protection | 5ATM, Gorilla Glass 3 | 5ATM, Gorilla Glass 3 |
| Navigation | 5 buttons, touchscreen | 1 button, touchscreen |
| Materials | Fiber-reinforced polymer | Aluminum |
| Colors | Whitestone, Black, Aqua, Light Pink | Graphite, Platinum, Soft Gold |
| Band size | 22mm or 18mm (quick-swap) | Proprietary |
| Measurements | 46.1 x 46.1 x 12.9mm; 41.7 x 41.7 x 12.9mm | 40.5 x 40.5 x 11.2mm |
| Weight | 49g or 39g | 37.64g |
Pivoting back to their design differences, even though both watches have a touchscreen, the Fitbit Sense 2 is much more touch-dependent, with just one button compared to five on the Forerunner 265. You can hold or double-tap the button for shortcuts to specific features, making it fairly versatile; but without Garmin's Up and Down buttons, you're stuck swiping with sweaty fingers during workouts. That's almost always a recipe for frustration.
Both watches have 5ATM water resistance, making them built for water sports. They even share the same Gorilla Glass 3 display protection, though we wish they used Gorilla Glass DX+ for the improved anti-reflective coating and scratch protection.
Both watches have GPS tracking, NFC for tap-to-pay, an accelerometer and gyroscope for workout accuracy, an altimeter to properly measure effort at high elevations, a vibration motor for notifications, and an ambient light sensor to adjust display brightness.
Only the Forerunner 265 supports Wi-Fi downloads since Fitbit gave the Sense 2 and Versa 4 a Wi-Fi antenna but deactivated it for no apparent reason. Garmin also supports ANT+ fitness accessories like heart rate monitor straps, whereas Fitbits don't connect to accessories and typically only sync with other Fitbit tech.
One other disappointment for potential Sense 2 buyers: it no longer supports music storage like the original Sense, or even music playback controls — which nearly every Fitbit before 2022 supported. With Garmin, you can install your own MP3 files or make playlists from Spotify, Deezer, or Amazon Music, with enough room for thousands of songs (depending on the file size).
Garmin Forerunner 265 vs. Fitbit Sense 2: Health and sensors
Since Fitbit dominates for health tracking, let's start with what Garmin does first.
The Garmin Forerunner 265 measures your heart rate with its Elevate v4 HRM, which we've tested and found to be highly accurate across multiple reviews of the best Garmin watches. In addition to high and low heart rate warnings, the Forerunner 265 can measure heart rate variance (HRV), which it uses to detect stress and measure the quality of your recovery.
Unfortunately, Garmin doesn't yet offer passive irregular heartbeat rhythm warnings, aka AFib detection. It brought the ECG app to the Venu 2 Plus, but no other models as of yet. So anyone concerned about heart health may want to consider the Sense 2 for now, since it has both passive and active AFib checks.
On the flip side, go with Garmin if you want to keep close track of your blood oxygen levels. Fitbit measures it passively during sleep but still offers no way to take a spot check. Garmin can measure continuously all day or only during sleep tracking if you prefer, as well as take a spot check.
Focusing on Fitbit's exclusives, the Sense 2 offers continuous stress detection through the electrodermal activity (cEDA) sensor, in addition to heart rate variability.
The skin temperature sensor measures variability in your body heat, which can indicate illness, changes in your ovulation cycle, or simply that you're too warm or cold when trying to sleep. (Don't get confused by the Forerunner 265 having a "thermometer," as this performs backend tasks and doesn't actually measure your skin or surroundings.)
Our Fitbit Sense 2 reviewer was mostly pleased with the heart rate accuracy and detailed sleep score data on the watch. The main problem, of course, is that without Fitbit Premium, you won't see your sleep score, skin temperature score, stress management score, wellness report, and other info that specifically comes from all of Fitbit's exclusive sensors.
So once your free six-month trial ends, you'll have to pay to benefit from it. Otherwise, instead of health-trend reports that take the last 90 days into account, you'll just see the last seven days of health data, absent any context.
Garmin Forerunner 265 vs. Fitbit Sense 2: Fitness features and apps
Both the Fitbit Sense 2 and Garmin Forerunner 265 will use your health, HRV, and sleep data to judge how much energy you have at the start of the day. Garmin calls it Body Battery; Fitbit calls it Daily Readiness Score. The key difference is that Garmin's metric isn't behind a paywall.
Garmin now has a more advanced metric called Training Readiness that judges more than just your energy level; it takes that data and adds your current fatigue level from workouts to determine if your body can actually handle a workout right now, even if you're "energized." In other words, it's become more in line with what Fitbit offered with its Daily Readiness data.
With Fitbit, it'll recommend that you hit a certain number of Active Zone Minutes at a certain intensity, though it'll be self-guided; with Garmin, you'll get a more specific "daily suggested workout" telling you how long to work out and at what pace, and you can have the watch show a target range during the workout and buzz warnings at you if you go too fast or slow.
With Fitbit Premium, you get access to over 200 indoor workouts from partners like Les Mills, Cyclebar, and Pop Sugar, as well as over 200 mindfulness sessions. Your workouts can be tailored to focus on upper/lower body or total body, with specific focuses like "Abs and Core," "No equipment needed," "Dance Cardio," "Under 15 Minutes," and so on. In most cases, they're video or audio-guided and have high production value.
Garmin has self-guided workout collections or the option to make your own custom workouts, with thousands of exercise types to choose from. For example, you can select a workout like "10-minute body weight AMRAP" with push-ups, burpees, squats, jumping jacks, and mountain climbers; start the workout on your Forerunner 265, and the built-in sensors will track when you've completed the required amount for each before moving on to the next. You can also see animated GIFs (like the one above) showing how to do an exercise if you aren't sure.
Garmin's option is useful for cross-training, but no replacement for what you get from Fitbit Premium or other options like Apple Fitness+. But considering you aren't paying for it, that's a fair trade-off.
Fitbit clearly has a strong focus on at-home, indoor workouts. For specific athletic types like running, cycling, or swimming, it'll measure your readiness based on past training load, but not necessarily guide you on what kind of pace to set to hit the right intensity.
Garmin's software is significantly more advanced on this front. During a run, PacePro can tell you if you're hitting the right pace to hit a PR or race goal. After a run, you'll see the Training Effect showing how your pace impacted your fitness in terms of aerobic and anaerobic load, and a specific recommended recovery time.
You also have Garmin Coach-generated workouts, or the option to adjust recommended workouts by putting an upcoming race on your calendar so you don't over- or undertrain.
Plus, the Garmin Forerunner 265 is possibly the most accurate smartwatch we've tested for GPS tracking, thanks to its multi-band and all-systems GNSS options. Meanwhile, our Fitbit Sense 2 reviewer found that its tracking was off by 0.15 miles after a two-mile walk, with its GPS-only data falling short of what we'd expected.
In terms of safety features, Garmin has LiveTrack to let friends and family see your current location if you decide to go biking or hiking in a remote location. And Incident Detection will warn emergency contacts if you appear to have taken a fall. Fitbit offers neither of these, despite the fact that Google's Pixel Watch does at least have fall detection.
Fitbit does benefit from Google's 2020 acquisition, in that the Sense 2 has access to Google Maps and Google Wallet. Unfortunately, Garmin reserved mapping tools like Strava Live Segments and topographical maps for the pricey Forerunner 965, leaving the 265 behind; it only has a rudimentary compass-based map that helps guide you back to your workout's starting point.
Google Maps isn't really built for workouts as much as casual directions, though, and Garmin Pay does fulfill the same function as Wallet. Fitbit used to offer more third-party apps, but that's another feature cut back with this generation, making the Sense 2 less distinct.
The Fitbit Sense 2 is more of a proper lifestyle watch because it has a mic and speaker for both on-wrist Bluetooth calls and speaking to your voice assistant. Sadly, Google Assistant isn't available like it was on the original Sense — pretty ironic, considering Google owns Fitbit. You'll have to stick to Alexa. Still, that's one more assistant than the Forerunner 265 has.
Garmin Forerunner 265 vs. Fitbit Sense 2: Which should you buy?
The Fitbit Sense 2 costs $150 less upfront than the Garmin Forerunner 265. Once its 6-month free Premium trial ends, you'll have to spend $80 or $120 per year (depending on if you pay annually or monthly), so the gap between the two watches isn't as stark as you might think.
Fitbit has the edge in terms of a more comfortable, thinner design, but Garmin used its extra space for a much better battery and satellites. Fitbit will tell you more about your body's current health, but Garmin has more software tools to help athletes get healthier, especially runners and cyclists.
Generally speaking, the Sense 2 is a smarter watch, but you'll need the Pixel Watch if you want both Fitbit health data and proper phone integration; the Garmin Forerunner 265 focuses on what it's good at (fitness) instead.
Whichever you choose, you're getting one of the best fitness smartwatches out there. So just focus on whichever watch is a better fit for your health or fitness priorities.
Choose the Garmin Forerunner 265 if you want a long-lasting watch that will guide you through your rigorous outdoor workouts without an extra fee. Skip it if you want a more comfortable, smarter watch like the Sense 2.
Choose the Fitbit Sense 2 for a stylish AMOLED display, and health data that'll warn you if anything is off with your body. Don't buy the Sense 2 if you're sick of subscriptions or you need something smarter like a Wear OS watch or Apple Watch.
Get the Android Central Newsletter
Instant access to breaking news, the hottest reviews, great deals and helpful tips.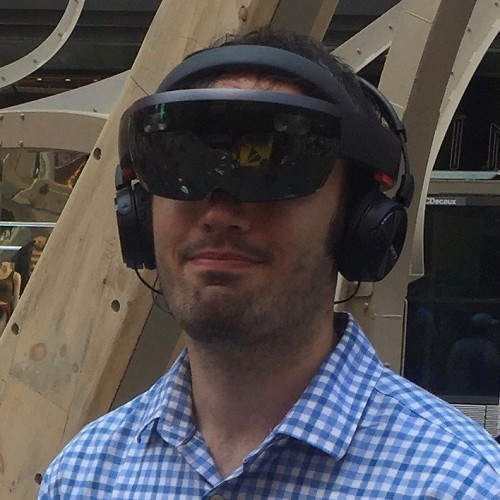 Senior Editor, VR/AR and fitness
Michael spent years freelancing on every tech topic under the sun before settling down on the real exciting stuff: virtual reality, fitness wearables, gaming, and how tech intersects with our world. He's a semi-reformed Apple-to-Android user who loves running, D&D, and Star Wars. Find him on Twitter at @Michael_L_Hicks.