Fossil Gen 6 Wellness Edition vs. Mobvoi TicWatch E3
Two very different smartwatches at two very different price points.
Fossil Gen 6 Wellness Edition
Not just looks
The Fossil Gen 6 Wellness Edition is the latest smartwatch from Fossil Group, sporting a sharp AMOLED display, a useful rotating crown, and support for Wear OS 3 with Google Assistant and other apps. It comes in three colors that are sure to fit any style.
For
High-end design
Durable stainless steel build
Fast charging
Rotating crown
AMOLED display
Wear OS 3
Against
Horrible battery life
Performance could be better
More expensive
Wear OS on a budget
The Mobvoi TicWatch E3 is one of the cheapest Wear OS smartwatches you can buy. Even though it cuts some corners, it still has good performance, great health/fitness tracking, and decent battery life that'll get you more than a day's use on a single charge.
For
Decent battery life
Good performance for Wear OS 2
Comprehensive companion app
Good health/fitness tracking
More affordable
Against
No rotating crown
Still on Wear OS 2
Software support is severely lacking
Watch feels cheap
Skagen and Fossil are among the most popular Wear OS OEMs around. Both companies churn out some fairly impressive smartwatches, with some flourishes to help them stand out among the Pixels and the Galaxies of the world. That said, they both tend to go about it in different ways, with Fossil more focused on looks and simplicity while Mobvoi is more concerned with utility and financial accessibility.
This is evident when looking at the TicWatch E3 and the Fossil Gen 6 Wellness Edition. These are two very different smartwatches, which is evident in both their design and price point, and choosing between them means honing in on what you value when looking for a smartwatch. Do you want something cheaper that will get the job done, or do you want something more costly and with more reliable software support?
Fossil Gen 6 Wellness Edition vs. Mobvoi TicWatch E3: Design
Why you can trust Android Central Our expert reviewers spend hours testing and comparing products and services so you can choose the best for you. Find out more about how we test.
The design differences between these two watches are very distinct. While both are round, the TicWatch E3 has fairly sharp edges and a clunky two-tone design. The watch is made with polycarbonate that frankly feels quite cheap in hand, and the bottom half, where the sensors are housed, feels even cheaper. Overall, both the look and feel of this watch scream "budget."
Meanwhile, the design of the Fossil Gen 6 Wellness Edition is dramatically different. While not the most premium watch on the block, the design is sleek and rounded, making it comfortable to feel and wear. It's made of stainless steel, which gives it a more high-end look, while the black colorway has a soft, almost matte feel. Oh, and the Gen 6 Wellness Edition comes in three colorways, including black, Rose Gold, and silver, whereas the TicWach E3 is found only in a rather drab Panther Black.
On the side, Fossil outfits the Gen 6 Wellness Edition with a cone-shaped rotating crown with two buttons flanking it. This gives the watch a few options to choose from for shortcuts while also making it easier to navigate menus without touching the screen. Mobvoi only opts for two buttons and no crown, limiting your options for shortcuts and navigation.
Image 1 of 6
As for the display, the TicWatch E3 does not have the same dual display technology found on its flagship counterparts like the TicWatch Pro 5, which can help extend battery life well beyond that of other Wear OS watches. Instead, Mobvoi outfits the device with an LCD panel, which is quite uncommon for Wear OS smartwatches. This is likely to keep costs down, and while the 1.3-inch 360 x 360 display isn't bad, it can't achieve the only blacks and contrast found on AMOLED displays, like the one on the Gen 6 Wellness Edition, which has a sharper 416 x 416 resolution.
While the TicWatch E3 is apparently measured slightly thinner than the Gen 6, manufacturers have a tendency to omit the sensor in their measurements. Putting them side by side on a flat surface, the E3 is a bit thicker than the Gen 6, and its size is a bit noticeable when wearing it.
As for watch bands, both support standard 20mm bands, which means you don't have to opt for the ones that come with the watches, and it's easy to find Fossil Gen 6 bands that will fit the Wellness Edition or even the E3 if you prefer.
Fossil Gen 6 Wellness Edition vs. Mobvoi TicWatch E3: Specs and performance
Surprisingly, these watches aren't too dissimilar when it comes to specs. Both are powered by Qualcomm's last-generation Snapdragon Wear 4100 platform, although the Fossil has a slight hand-up since it's equipped with the Plus variant of the chip, which has a co-processor to handle tasks like background sensors and the always-on display. Otherwise, performance is theoretically the same between the watches, which is to say it's not spectacular, but it gets the job done.
Both watches have 1GB of RAM, which is par for the course for most Wear OS watches. They also have 8GB of storage for downloading apps and music, although these days, that's more on the lower end of storage for Wear OS smartwatches.
Swipe to scroll horizontally
| Category | Fossil Gen 6 Wellness Edition | Mobvoi TicWatch E3 |
| --- | --- | --- |
| Operating system | Wear OS 3 | Wear OS 2 |
| Display | 1.28-inch, 416 x 416, AMOLED | 1.3-inch, 360 x 360, LCD |
| Processor | Snapdragon Wear 4100+ | Snapdragon Wear 4100 |
| RAM | 1GB | 1GB |
| Storage | 8GB | 8GB |
| Connectivity | Bluetooth 5.0 LE, Wi-Fi | Bluetooth 5.0, Wi-Fi |
| GPS | ✔️ | ✔️ |
| NFC | ✔️ | ✔️ |
| Heart-rate sensor | ✔️ | ✔️ |
| SPO2 sensor | ✔️ | ✔️ |
| Speaker | ✔️ | ✔️ |
| Mic | ✔️ | ✔️ |
| Sleep tracking | ✔️ | ✔️ |
| iOS support | ✔️ | ✔️ |
| Water-resistance | 3 ATM | IP68 |
| Case size | 44mm | 44mm |
| Material | Stainless steel | Polycarbonate |
| Thickness | 13mm | 12.6mm |
| Band size | 20mm | 20mm |
| Colors | Black, Silver, Rose Gold | Panther Black |
While the chips are more or less the same, performance is quite different between the two. Interestingly, the TicWatch E3 performs surprisingly well despite still running Wear OS 2. Apps open quite speedily, and navigation is quite smooth, which isn't quite the case for the Gen 6 Wellness Edition. While Fossil's smartwatch isn't horrible, there are many moments where the software would stutter or come to a halt while navigating or opening apps. Even despite receiving a few updates, performance hasn't improved all that much.
One area where the TicWatch E3 excels is battery life. Mobvoi squeezes a fairly large 380mAh battery into the watch, which gives it roughly a day and a half on a single charge in our use. That's about on par with the Galaxy Watch 6 series but much better than what you'd get with the Fossil Gen 6 Wellness Edition, which hardly lasts a day on a charge. Fortunately, Fossil's smartwatch charges quite fast, which somewhat makes up for its poor battery life.
Fossil Gen 6 Wellness Edition vs. Mobvoi TicWatch E3: Software
As noted before, both watches run different versions of Wear OS. The TicWatch E3 is stuck on Wear OS 2 as of writing while Mobvoi tries to figure out how to push Wear OS 3 to its watches. It's not clear when that's happening, but as a result of the wait, Mobvoi's smartwatches have lost access to Google Assistant, which is no longer supported on versions earlier than Wear OS 3.
Mobvoi also has its own launcher, which prioritizes the company's own apps. While there are quite a few Mobvoi apps, they're actually quite useful for anyone interested in health and fitness tracking. TicSleep provides detailed sleep tracking, while TicExcercise does a great job of automatically tracking certain workouts. There are also other apps for monitoring heart rate, blood oxygen, and more.
Image 1 of 2
The Fossil Gen 6 Wellness Edition runs a pretty stock version of Wear OS 3, not too unlike what you'll find on the Pixel Watch. With it comes a more robust quick settings menu, revamped menu system, and more consistent UI elements throughout. Unlike Mobvoi, Fossil keeps its health and fitness tracking contained to its singular Wellness app. Here, you can set up sleep tracking, activity tracking, heart rate, blood oxygen, and more.
You can also view all of these metrics on the Fossil Smartwatches companion app, which is also what you use to change various settings like the watch faces and orientation. Mobvoi also has a companion app to view health and fitness metrics, but this is secondary to the rather barebones Wear OS app, which is necessary to pair Wear OS 2 smartwatches.
Of course, with Wear OS 3, the Fossil Gen 6 Wellness Edition has access to more apps, Tiles, and features than the TicWatch E3, including Google Assistant, Alexa, and Fossil's custom battery modes that can help extend battery life. Fossil also keeps the watch updated fairly often, with the latest security patch from May 2023. However, it's unclear at the moment if the watch will receive Wear OS 4.
Fossil Gen 6 Wellness Edition vs. Mobvoi TicWatch E3: Which should you buy?
While these watches have quite a few similarities, there are enough differences that deciding between them comes down to what you value in a smartwatch. Sure, the TicWatch E3 has an LCD panel, hasn't had consistent updates, and has an underwhelmingly cheap build, but it's offered at a price that's much cheaper than many other Wear OS watches powered by the Snapdragon Wear 4100 platform.
Meanwhile, the higher-end Fossil Gen 6 Wellness Edition comes with a better, more durable design, a sharp AMOLED display, and better software support, although it's more expensive and has worse battery life.
Mobvoi's lackluster software support has turned many fans away from the OEM as it struggles to provide the Wear OS 3 update as Wear OS 4 begins appearing on smartwatches. Even if it receives Wear OS 3 soon, it makes one skeptical about Mobvoi's ability to bring Wear OS 4 at all.
Even if the Fossil Gen 6 Wellness Edition doesn't get Wear OS 4, Fossil has proven that it cares enough about the software experience to continue providing updates to address concerns and improve performance where it can. That alone is enough to pick the Gen 6 over the E3.
Fossil Gen 6 Wellness Edition
Wear OS 3 Ahoy
The Fossil Gen 6 Wellness Edition puts your health and wellness first, with built-in software that tracks your workouts, heart rate, blood oxygen, sleep, and more. With the rotating bezel, navigating menus and apps is easier than ever.
Affordable smartwatch
The Mobvoi TicWatch E3 brings Wear OS to more affordable prices, thanks to cheaper materials, but still manages to provide great performance and battery life. There are also plenty of health and fitness tracking features that should be enough for the average person.
Get the Android Central Newsletter
Instant access to breaking news, the hottest reviews, great deals and helpful tips.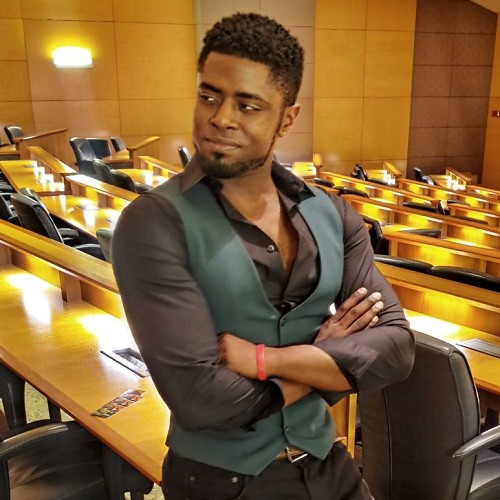 Derrek is a long-time Nokia and LG fanboy who loves astronomy, videography, and sci-fi movies. When he's not working, he's most likely working out or smoldering at the camera.