Vodafone to launch wireless services for US-based enterprise customers in 2015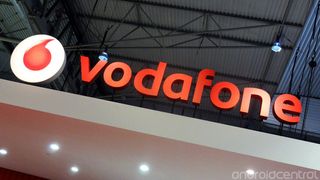 Vodafone Americas has announced its intent to introduce wireless services for its multinational enterprise customers in the United States in 2015. The services will be offered under an mobile virtual network operator deal with T-Mobile US.
Vodafone's MNC customer proposition includes:
An unrivaled international wireless footprint, with networks in 27 countries (including 16 Vodafone markets with 4G LTE networks) extending to more than 75 countries through partner market relationships
Proven total communications products and services for enterprise, from telecommunications expense management and security products to cloud services and Vodafone OneNet fixed-mobile converged products and services enabling employees to collaborate and communicate on any device on any network, anywhere
Ongoing expansion of the world's most advanced IP-VPN global network, with 91 points of presence (PoPs) rising to 212 PoPs by the end of 2015 to span 67 countries
And global leadership in M2M capabilities, with Vodafone SIMs now embedded in more than 18.6 million products across 23 countries
The launch of Vodafone's services is expected in fall 2015.
Source: Vodafone
wait a sec....I thought big red bought voda???? so why they teaming with T-Mobile? so confused Posted via the Android Central App with my Moto X G1

Nope http://www.usatoday.com/story/money/business/2013/09/02/vodafone-verizon... Verizon did not own Vodaphone. Also, Vodaphone sold it's shares that it owned of Verizon.

That sucks I was hoping for a company that was going to be using some new towers and a whole new roll out. So basically the same crappy T-MO service with a different name. Google build a wireless network already! Posted via "enter" on a keyboard.

Not gonna happen, but yeah I thought the same about tmo/new towers Posted by my soon to be retired Note 3

Enterprise and T-Mobile? That is any oxymoron.

Yes T-MO is currently crappy outside the major US metro centers, but this could be a sign of change. Servicing corporate clients could give them a financial incentive to penetrate the suburbs and reach industrial areas outside the cities (for ex. servicing the fossil fuel industry, and the military-industrial complex).
Android Central Newsletter
Thank you for signing up to Android Central. You will receive a verification email shortly.
There was a problem. Please refresh the page and try again.