Verizon offers three free months of HBO Now for new lines or upgrades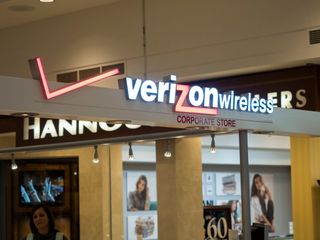 Verizon is aiming to get the TV binge-watching audience with its latest promotional offer. It will give customers who switch to Verizon Wireless, along with current users who upgrade or activate a new line, three free months of access to HBO Now, which is normally worth about $45.
The carrier's press release (opens in new tab) states:
Verizon points out that this new offer is being made just before the premiere of the sixth season of HBO's hit show Game of Thrones on April 24.
I have not watched HBO in a while or ever used HBO Now so this might be a good opportunity to check out the content offered by HBO. I do not have the XL Plan though so maybe I might not be able to try this offer.

I already have HBO . Can already save or stream stuff on my phone or tablet. What I want to know I'll watching HBO use the data in my plan? Oh I know the answer to that already. Nothing great about this promo. Posted via the Android Central App

Good timing with game of thrones Posted via the Android Central App

Add no data use for streaming hbo, I'll be all in....

Why not be like John Legere and not let it go against your data? Posted via the Android Central App

Yep, I sort of covered that in my post 60 minutes before your post.

Couple this with the $200 Best Buy gift card for a trade-in and that's about $245 off an S7. Very tempting! Posted via the Android Central App

If a person already has HBO, HBO Now is free. The Staples deal the last 2 weeks was the best IMHO. $400 Visa Rebate Card.

So that's what that $20 fee for upgrading was all about.

I like how there's no link or a start date for this promo in this article

I pay $10 a month for HBO, so this deal, you'll save $30, then pay for one of the highest price plans around. Shame on you Verizon. Posted via the Android Central App

It amazes me you're so smart to figure out Verizon is one of the highest priced plans around (which it isn't even that expensive unless you're cheap or need unl mobile data) but can't figure this is a promo for people that may not have HBO that might be interested and an extra incentive to stream. Which means dedicated HBO customers who don't want or like Verizon aren't part of the intended audience for this promo. Meaning, why the f*** did you bother to waste your time posting shame on Verizon, shame on you for being a terrible consumer.

Yep, 3 months of hbo now worth $45 in exchange for $200 in overage fees if you use it. Great deal. Posted via the Android Central App
Android Central Newsletter
Get the best of Android Central in in your inbox, every day!
Thank you for signing up to Android Central. You will receive a verification email shortly.
There was a problem. Please refresh the page and try again.